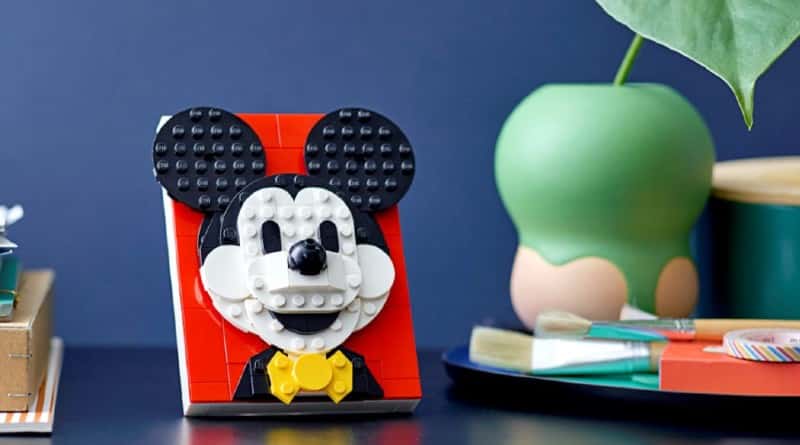 A new set of LEGO® Brick Sketches have been announced, probably one of the most well known Disney couple… Mickey (40456) and Minnie Mouse (40457)! Priced at a reasonable £14.99 ($16.99 USD, $19.99 CAD or 17.99€) you can look to get the couple without breaking the bank.
These two join the four other Brick Sketches that were released back in May 2020 (Batman, Joke, BB-8 and Stormtrooper). Click here to see the whole collection on the LEGO® website.
To start with let's take a look at Mickey Mouse (40456), consisting of 118 pieces sitting on the 12×16 baseplate this set is perfect for people young or old. Just like all of the other Brick Sketches you can either have this sitting on a shelf or hanging on the wall with the built in hook which makes it easy to show off your latest set.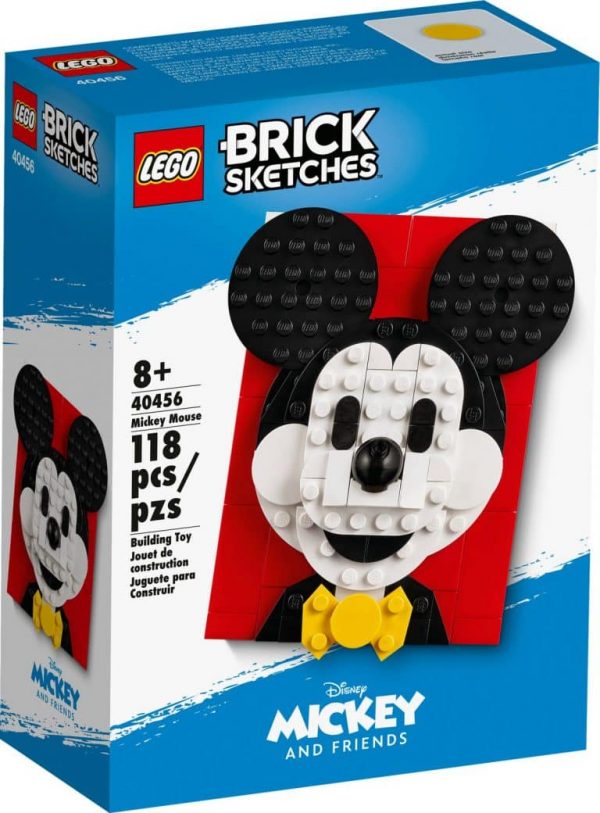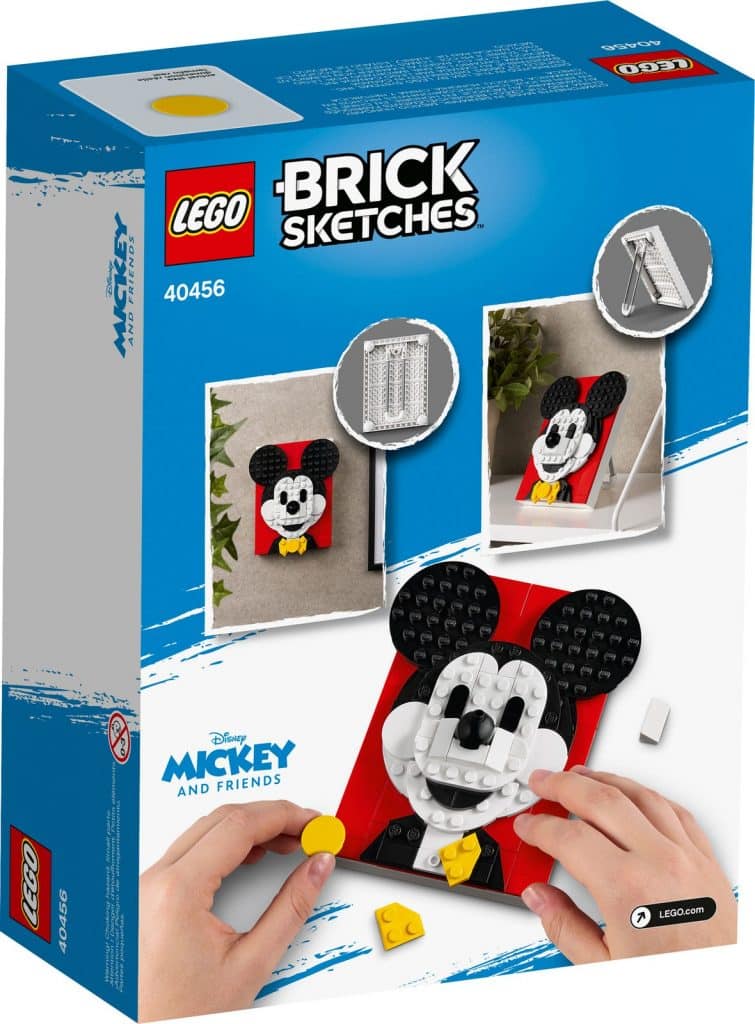 Looking at Minnie Mouse (40457) she is much the same as Mickey but there are some noticeable differences that make the well known iconic character stand out. With Minnie making up 140 pieces on the 12×16 baseplate meaning its a slightly larger set of the two. This set can also self stand or be hung on a wall.
The two sets are largely similar with Minnie having a a bow between her ears and a tiny bit more detail in her clothing. I am impressed how they managed to use the grill piece for the eyelashes, this shows that simple techniques can also be effective.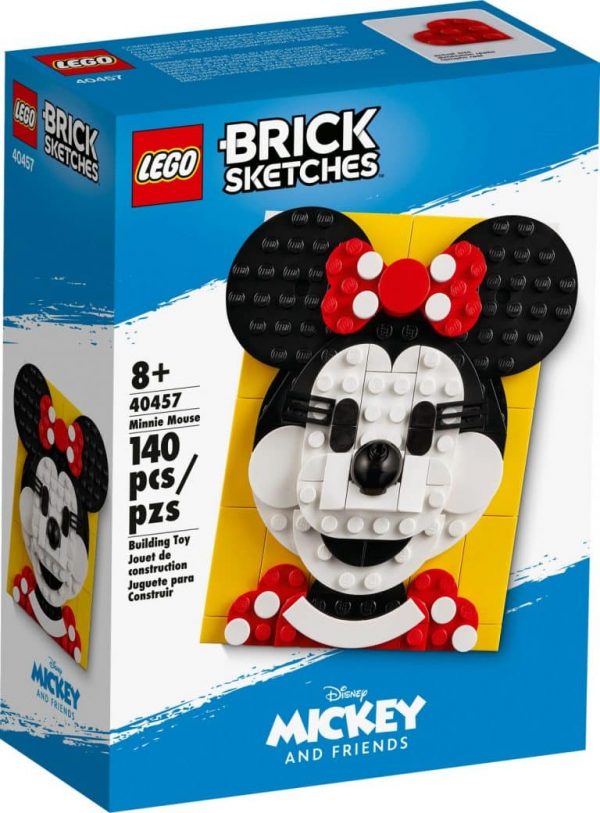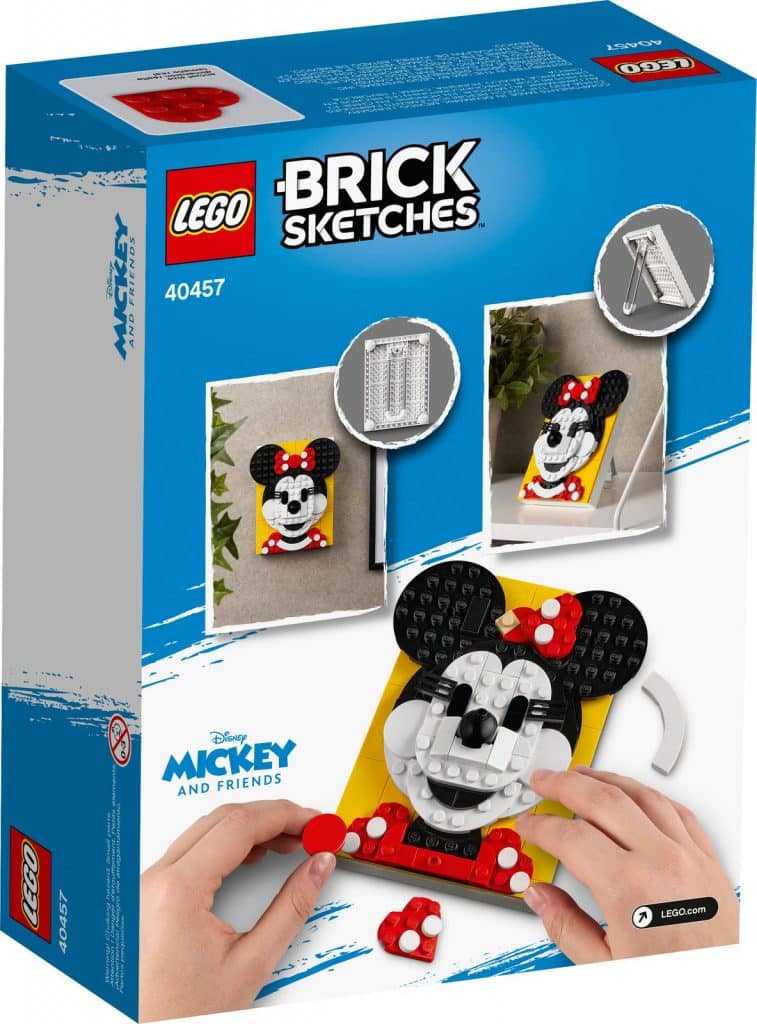 Let us know what you think by dropping a comment below!