About Belle-Ve Bricks
Who We Are

We have been fans of LEGO for a long time and through the years its taken us on various paths, but one common theme in everything we do is LEGO! 

Around 6 years ago we discovered how big the LEGO MOC community was and decided that we wanted to move forward from selling LEGO sets, bricks and minifigures and focus our time and energy in to the world of LEGO MOCs.

Want to know more about the owner Matthew Mitchell? Click on the button below.
About Matthew Mitchell
Why We Do It
Quite simply we do it because we love anything and everything to do with LEGO, our aim is to build a community of like minded people who really appreciate the benefits that come from collecting, designing and playing with LEGO. 

We love meeting and getting to know the LEGO Designers who sign up to sell on Belle-Ve Bricks, we have LEGO Designers from around the world and it never ceases to amaze how how many talented people are out there. 

We are not building a LEGO business, we are building a LEGO family so if you have an interest in building or designing LEGO then let us know!
What We Do
The services we provide are:

Secure and free platform for LEGO Designers to sign up and sell their creations on Belle-Ve Bricks
Create custom LEGO models tailored to your needs
Get inspired with our library of tutorials and tips
Large list of Alternate Builds
At Belleve Bricks, we offer a wide range of high-quality LEGO MOCs, designed and built by talented LEGO enthusiasts from around the world. Our products are carefully curated to ensure that our customers receive only the best LEGO creations available.

Whether you're looking for a unique display piece for your home or a new addition to your LEGO collection, we have something for everyone.

Our collection includes a variety of themes, from iconic buildings and landmarks to spaceships and vehicles. Each product is carefully crafted using only the highest quality LEGO bricks and pieces, ensuring that your LEGO MOC is both beautiful and sturdy.

Additionally, our LEGO MOCs can be fully compatible with other LEGO sets, please read carefully if they are compatible so you can easily integrate them into your existing collection.

In addition to offering a wide selection of LEGO MOCs, we also offer customization services to help you get exactly what you're looking for. If you have a specific design in mind or want to make a few changes to one of our existing MOCs, our team of expert designers will work with you to make your vision a reality.

We are dedicated to providing our customers with exceptional products and customer service. If you have any questions about our products or services, please don't hesitate to reach out to us. We would be more than happy to help you find the perfect LEGO MOC for your collection.

Our Values
At Belleve Bricks, we are driven by a passion for LEGO and a commitment to excellence. Our company is built on a foundation of four core values: creativity, quality, community, and authenticity.

Creativity
We believe in fostering creativity and encouraging our customers to unleash their imagination. We are dedicated to providing the highest-quality LEGO MOCs and accessories to inspire and support their creative pursuits.

Quality
We understand that LEGO is not just a toy, but an art form. That's why we are committed to sourcing the best products and providing the highest level of customer service. We hold ourselves to a high standard of quality and are proud to offer the finest LEGO MOCs available.

Community
Our community is at the heart of everything we do. We believe in the power of LEGO to bring people together and create a sense of belonging. We are dedicated to supporting our customers and fostering a positive and inclusive environment where everyone can feel welcome.

Authenticity
We believe in being true to ourselves and our customers. We are committed to transparent and ethical business practices, and we will always strive to deliver on our promises. We are proud to be a part of the LEGO community and will always act in a manner that reflects the values of our customers and the LEGO brand.

Our Approach
At Belleve Bricks, we believe that every LEGO MOC is a work of art and deserves to be celebrated and shared with the world. That's why we've created a platform that provides a space for talented LEGO designers to showcase their creations and connect with fellow AFOLs (Adult Fans of LEGO).

Our approach is centered around providing a user-friendly and enjoyable shopping experience for our customers. 

From sourcing the best LEGO MOCs from talented designers to delivering a seamless checkout process, we strive to make your LEGO MOC shopping experience as seamless and enjoyable as possible.

Our team is passionate about LEGO and dedicated to providing our customers with high-quality products, expert customer support, and an experience that celebrates the creativity and ingenuity of LEGO MOC design.

Our Customers about Belle-Ve Bricks
Awards
Belle-Ve Bricks is in the top 30 LEGO Blog Websites according to
FeedSpot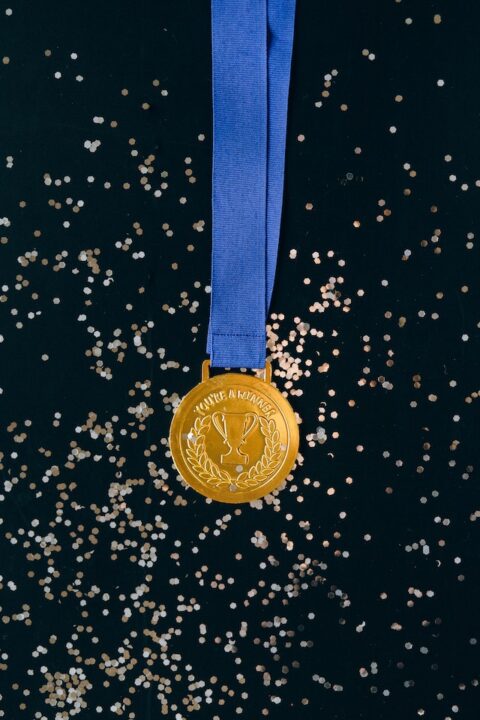 Contact Us
At Belle-Ve Bricks, we value your feedback and comments. If you have any questions or concerns about our products or services, please don't hesitate to reach out to us. Our team is available to assist you and answer any questions you may have.

Here are a few ways to get in touch with us:

Email: support@bellevebricks.com
Live Chat: Available when we're online and it is available in the screen.

We aim to respond to all inquiries within 7 days during business days. We look forward to hearing from you and helping you find the perfect LEGO MOC to bring your imagination to life!