We Make The Industry Best Custom LEGO® Models

Get creative or express your business
with prebuilt MOCs or Custom LEGO® Models

Perfect For your Business
Decades of Designing Experience
Great Support at Your Disposal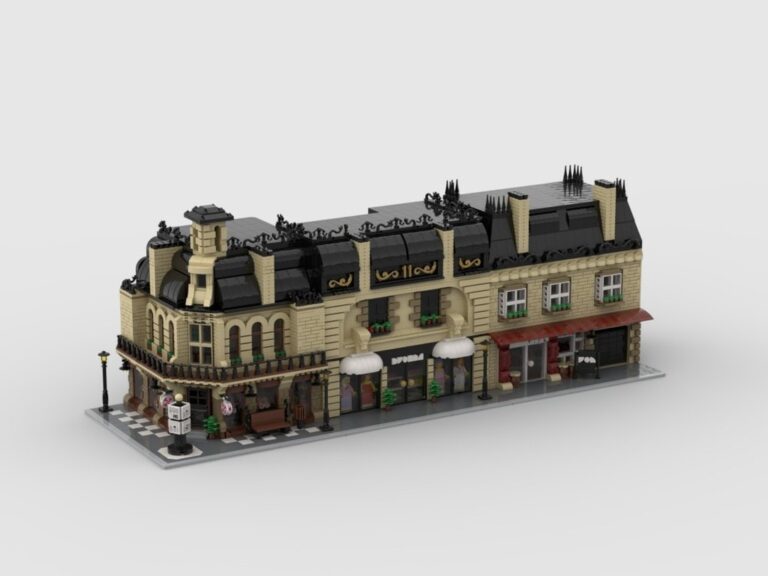 Welcome to Belle-ve Bricks! We're your one-stop shop for all your custom LEGO® MOC building instructions and custom LEGO® models. Whether you are a passionate brick aficionado or just want to dip your toe into the world of LEGO®, we've got something for everyone. Our experienced team can help you make the perfect model that is guaranteed to be a hit with any crowd.

At Belle-ve Bricks, we are passionate about making sure our customers have an enjoyable experience every time they shop with us. So come on over and let's build something amazing together!
I reached out to Belle-ve Bricks to create instructions for a one-of-a-kind model for my partner's Christmas present. They accepted photos -- I sent as many as I could from different views -- and they got straight to work right away. The time from my inquiry email to being connected with a builder was just a few days. And then less than a week later I had an amazing instruction booklet in my inbox. 

Seriously, my jaw dropped when I opened the email and I was literally speechless except for incomprehensible screaming to my friends. It was absolutely perfect. Matt and his team of builders are, by far, the best; very professional, timely, helpful, and considerate. What they create is absolute art.
Why Belle-Ve Bricks is different
What our Customers Say
Instant Delivery
Don't Wait. Receive Your Order In Seconds

DIGITAL INSTRUCTIONS

All Instructions Are High Quality & Eco Friendly

LEGO® BLOG

Reviews, MOCs, All Things LEGO®

AFTERCARE SUPPORT

Need Help Buying Bricks? We Can Help

We know how important it is to have fun while building and creating with LEGO® – so our mission is to provide customers with quality products and services that will ensure they have hours of enjoyment while piecing together their very own masterpieces. Our commitment doesn't stop there – we also provide step-by-step building instructions, helpful tips, and tricks, and even special offers to help you get the most out of your purchase.

Browser Our Shop
Check our vendors shops, find one or more LEGO® MOCs that you love​

Buy Your MOC Instructions​

Once you have added them all to cart buy your MOC​s

Get Your LEGO® Bricks​ Now

Go to BrickLink.com and upload the parts list and buy your bricks​

Build Your LEGO® MOC​

You have your MOC, bricks and instructions. Happy building!​

Any questions what we can do for your business?