We Make The Industry Best Custom LEGO® Models

Get creative or express your business
with prebuilt MOCs or Custom LEGO® Models

Perfect For your Business
Decades of Designing Experience
Great Support at Your Disposal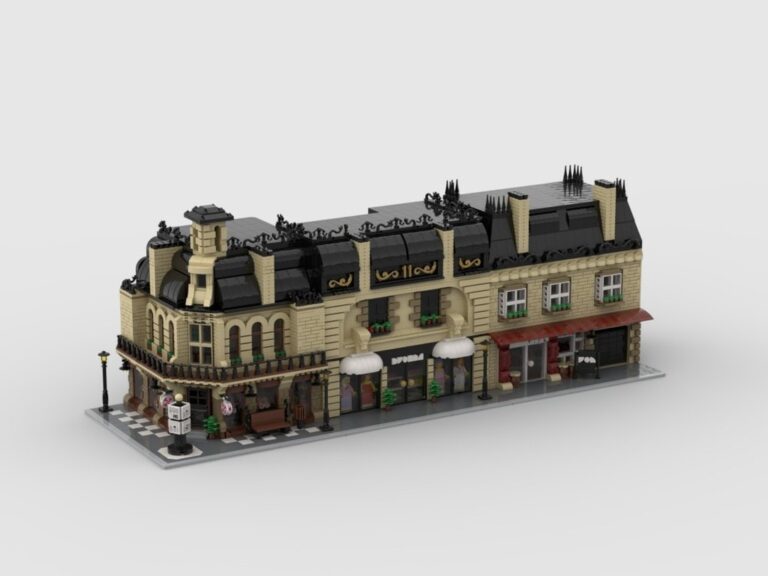 Elevate Your Brand with Custom LEGO Models
"Looking to make a memorable impression? Our Custom LEGO Models offer an innovative solution to highlight your brand and engage your audience. Here's why they make a perfect fit for your business:


1. Brand Awareness: Custom LEGO models, designed with your branding in mind, are a unique and fun way to increase the visibility and recall of your brand.
2. Customer Engagement: Whether it's a model of your storefront or a product you sell, these little masterpieces captivate attention and spark conversations among your customers.
3. Corporate Gifts: Looking for a unique gift for employees or clients? Custom LEGO models can be a perfect choice, offering a fun, engaging, and memorable experience.
4. Team Building: LEGO building sessions can serve as a great team-building activity, promoting collaboration and problem-solving skills among your staff.
5. Event Promotion: Hosting a corporate event or a product launch? Custom LEGO models can serve as an eye-catching centerpiece or a creative giveaway.


Our experienced team works closely with you to design and build LEGO models that perfectly represent your business. From concept to creation, we ensure a smooth, collaborative process, resulting in a product that you'll love. Start your custom LEGO journey with us today!"
I reached out to Belle-ve Bricks to create instructions for a one-of-a-kind model for my partner's Christmas present. They accepted photos I sent as many as I could from different views -- and they got straight to work right away. The time from my inquiry email to being connected with a builder was just a few days.
And then less than a week later I had an amazing instruction booklet in my inbox. 

Seriously, my jaw dropped when I opened the email and I was literally speechless except for incomprehensible screaming to my friends. 
It was absolutely perfect. Matt and his team of builders are, by far, the best; very professional, timely, helpful, and considerate. What they create is absolute art.
Why Belle-Ve Bricks is different
What our Customers Say
Instant Delivery
Don't Wait. Receive Your Order In Seconds

DIGITAL INSTRUCTIONS

All Instructions Are High Quality & Eco Friendly

LEGO® BLOG

Reviews, MOCs, All Things LEGO®

AFTERCARE SUPPORT

Need Help Buying Bricks? We Can Help

We know how important it is to have fun while building and creating with LEGO® – so our mission is to provide customers with quality products and services that will ensure they have hours of enjoyment while piecing together their very own masterpieces. 

Our commitment doesn't stop there – we also provide step-by-step building instructions, helpful tips, and tricks, and even special offers to help you get the most out of your purchase.

Browser Our Shop
Check our vendors shops, find one or more LEGO® MOCs that you love​

Buy Your MOC Instructions​

Once you have added them all to cart buy your MOC​s

Get Your LEGO® Bricks​ Now

Go to BrickLink.com and upload the parts list and buy your bricks​

Build Your LEGO® MOC​

You have your MOC, bricks and instructions. Happy building!​

Contact Us
We're here to help you create the perfect custom LEGO corporate gift. Whether you have a design in mind or need some inspiration, our team is ready to assist you.


Customer Support

For any questions or concerns about your order, our customer service team is here to help.

Email: support@bellevebricks.com
Whatsapp: 
Hours: Monday - Friday, 9:00 AM - 5:00 PM EST

Typically we always respond within 24 hours but on occasion, it can take up to 48 hours for a response.


Design Consultation

If you're interested in a custom LEGO corporate gift but aren't sure where to start, our design team would be happy to guide you. To schedule a design consultation, please email us at support@bellevebricks.com