LEGO® has revealed the latest LEGO® Marvel set, this is set 76251, LEGO® Marvel Star Lord's Helmet! This is the first Guardian of the Galaxy helmet and it sits nicely with the other Marvel helmets that have been released, Iron Man (76165), Venom (76187), and Carnage (76199).
This helmet has been released as part of the Marvel Studios, The Infinity Saga collection, it is made up of 602 pieces and is recommended for ages 18+.
You can pre-order your helmet for $79.99 USD / $99.99 CAD / $129.99 AUD / £69.99 / €79.99 and they will ship it to you on 1st April 2023!
LEGO® Marvel Star Lord's Helmet (76251)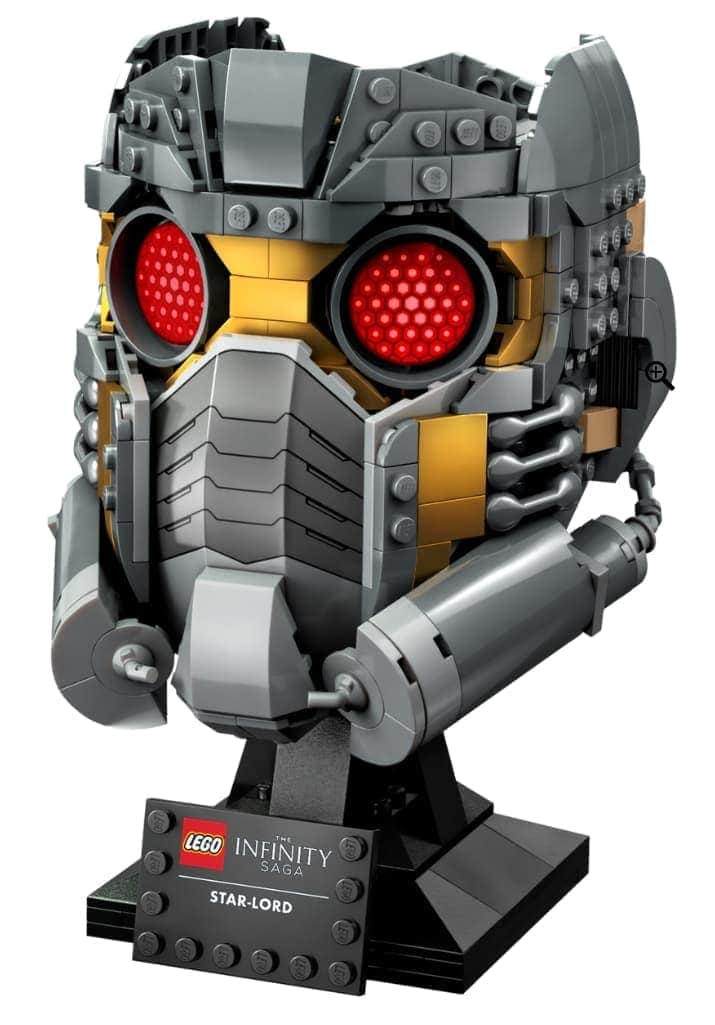 LEGO® has added a lot of detail to this helmet without the use of many printed pieces which is a nice touch, the front of the helmet and eyes really stand out.
Without using printed pieces here it would have really affected the overall look, sometimes you just get the same effect using bricks. This is especially the case when you look at the eyes as the hexagons are very small.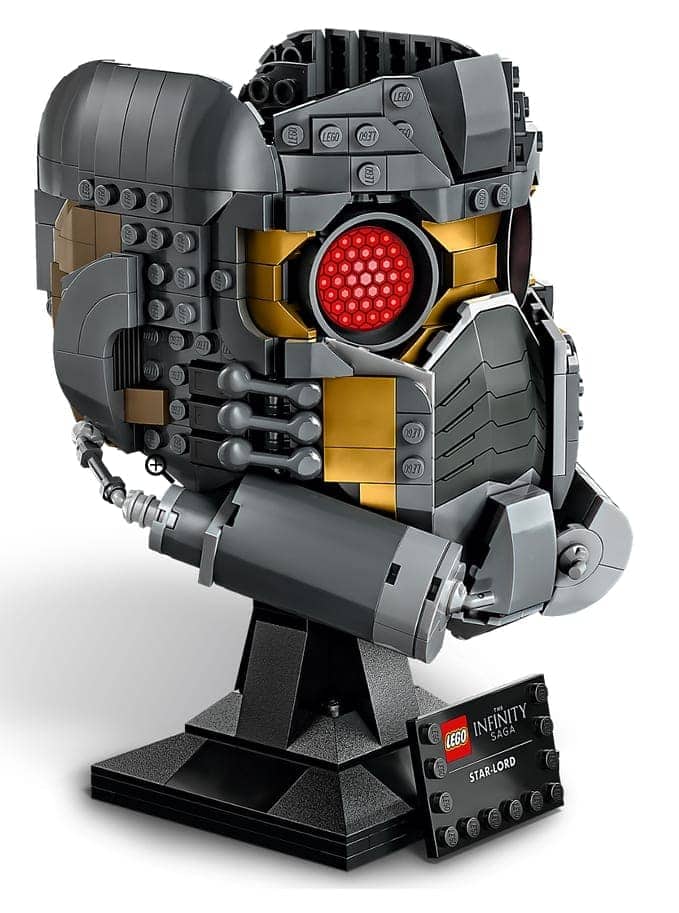 Just like all other LEGO® helmets it has the printed placard which says "Star-Lord" but also highlights that this helmet is part of the LEGO® The Infinity Saga.
Specification and Features
Set Name: LEGO® Marvel Star Lord's Helmet
Set Number: 76251
No. Pieces: 602
RRP: $79.99 USD / $99.99 CAD / $129.99 AUD / £69.99 / €79.99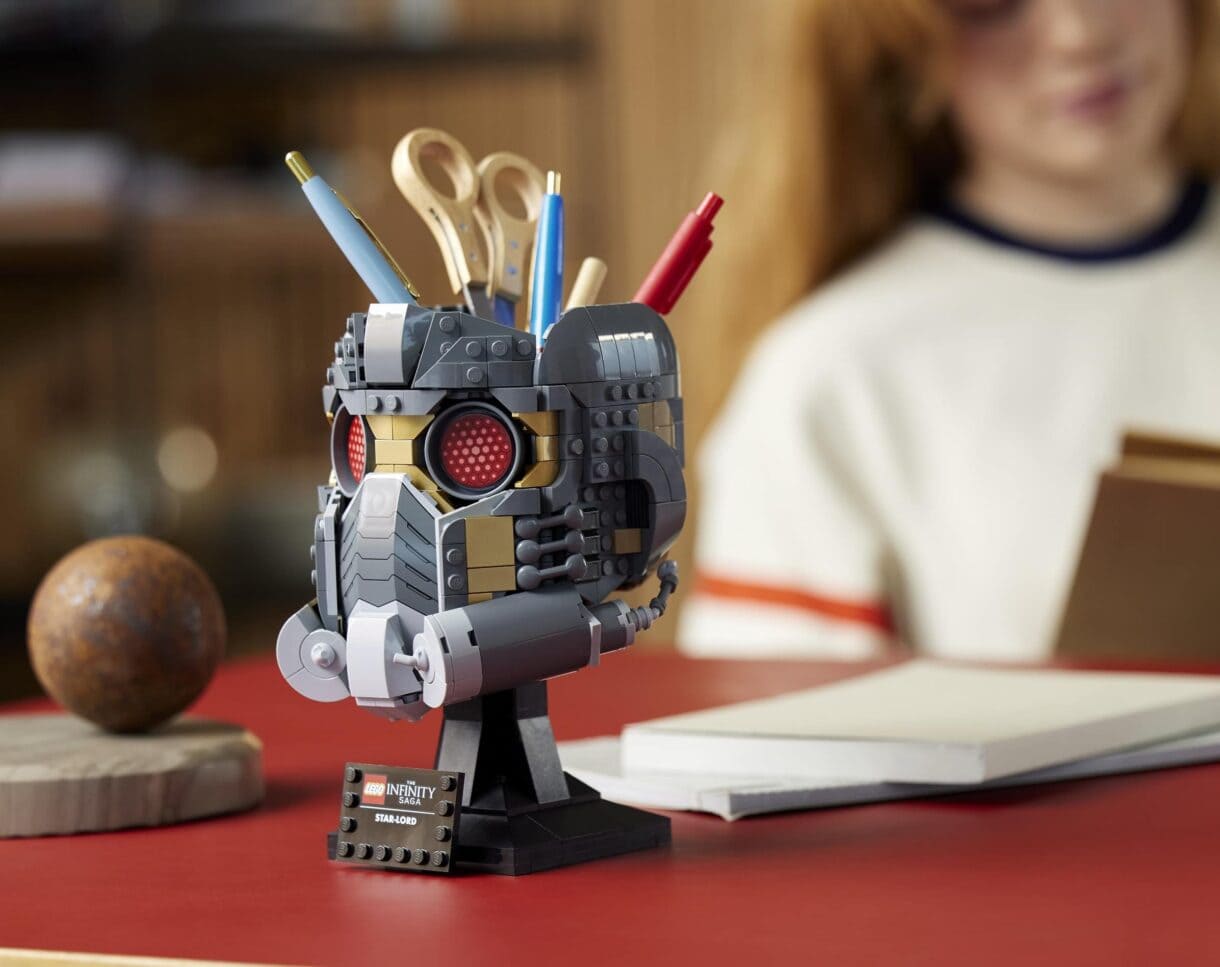 Keeping true to the helmet that the Star Lord wears in Guardians of the Galaxy it has an open top, this makes an interesting feature for this LEGO® helmet as it allows you to actually place items inside it.
This set could make a fun way to store your pens and pencils, perhaps you could even fill it with your favorite LEGO® Marvel Minifigures!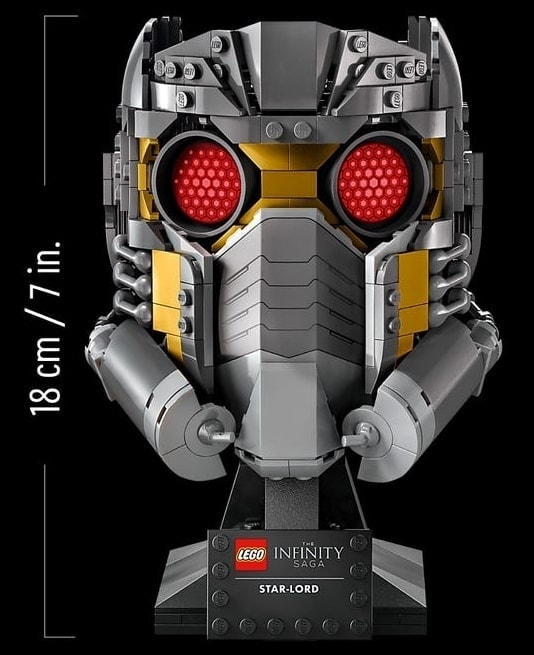 The helmet is 18cm / 7 inches tall so you can expect it to be around the same size as the other helmets LEGO® has released. As there's no top to the helmet a little height is lost when compared to the other helmets.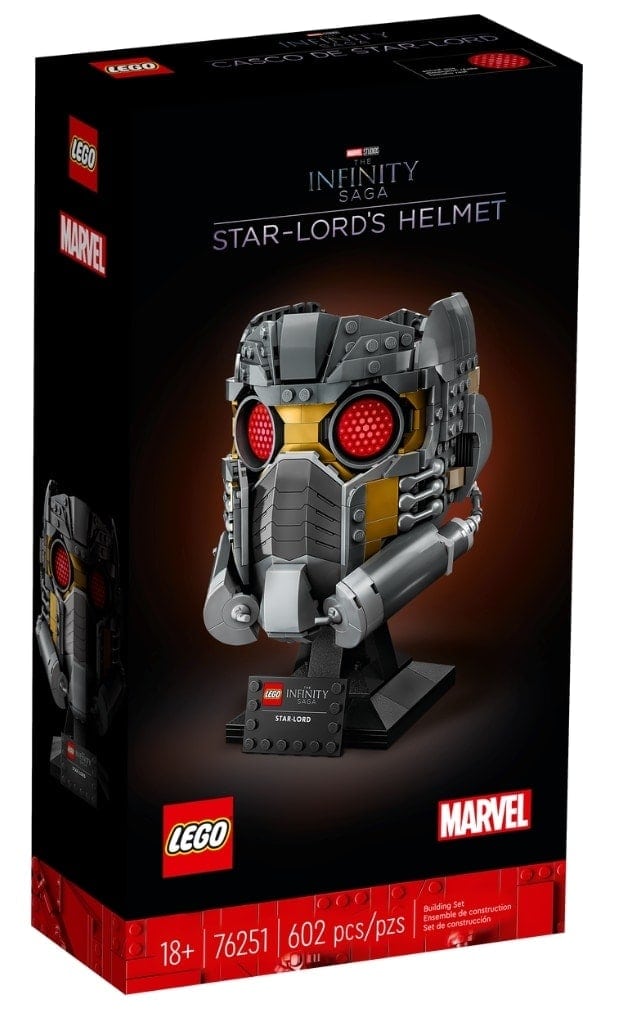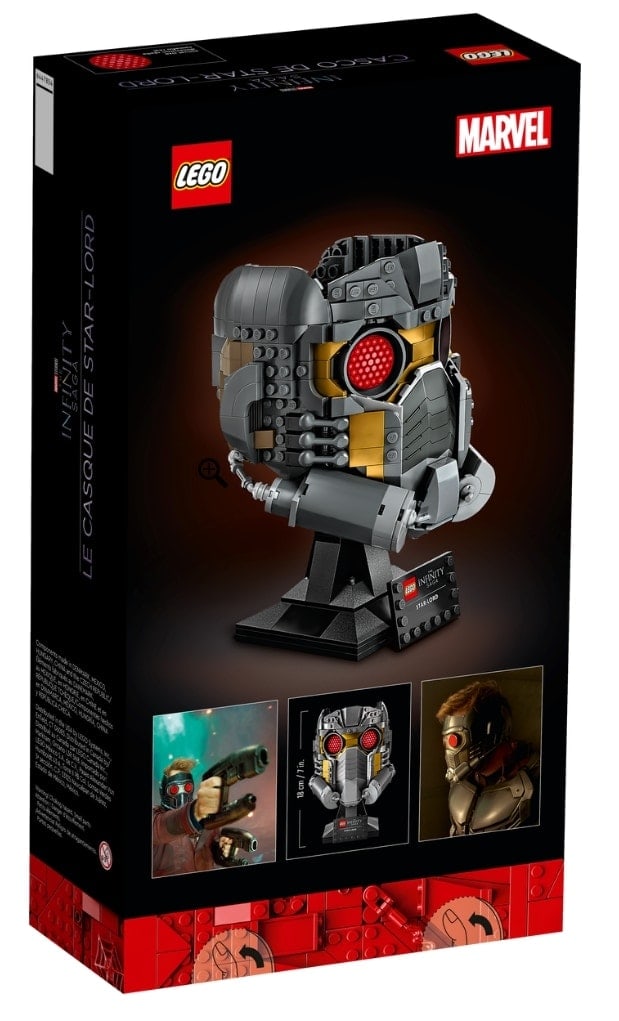 Summary
If you are a Guardian of the Galaxy or Marvel fan you definitely need to add the latest LEGO® helmet to your collection. The LEGO® Marvel Star Lord's Helmet (76251) is the first helmet in the Guardian of the Galaxy theme and not only does it look great it also has the potential to double up as a stationary holder for your desk too!
Will you be getting your own Star-Lord helmet? I know I will be!