LEGO is a popular toy brand that gets produced in large amounts worldwide. Over the years the LEGO® Group has made a lot of LEGO® sets but it doesn't stop there, there's a world of LEGO® Video Games too! There's a misconception that these games are just for children, if you have ever thought that you could have been any more wrong! Here are the top reasons why adults love playing LEGO® Video Games.
Social Media Feedback
I reached out on social media to see what LEGO® Video Games you all enjoyed, the results can be seen below. The question asked on social media was: What are your favorite LEGO® video games?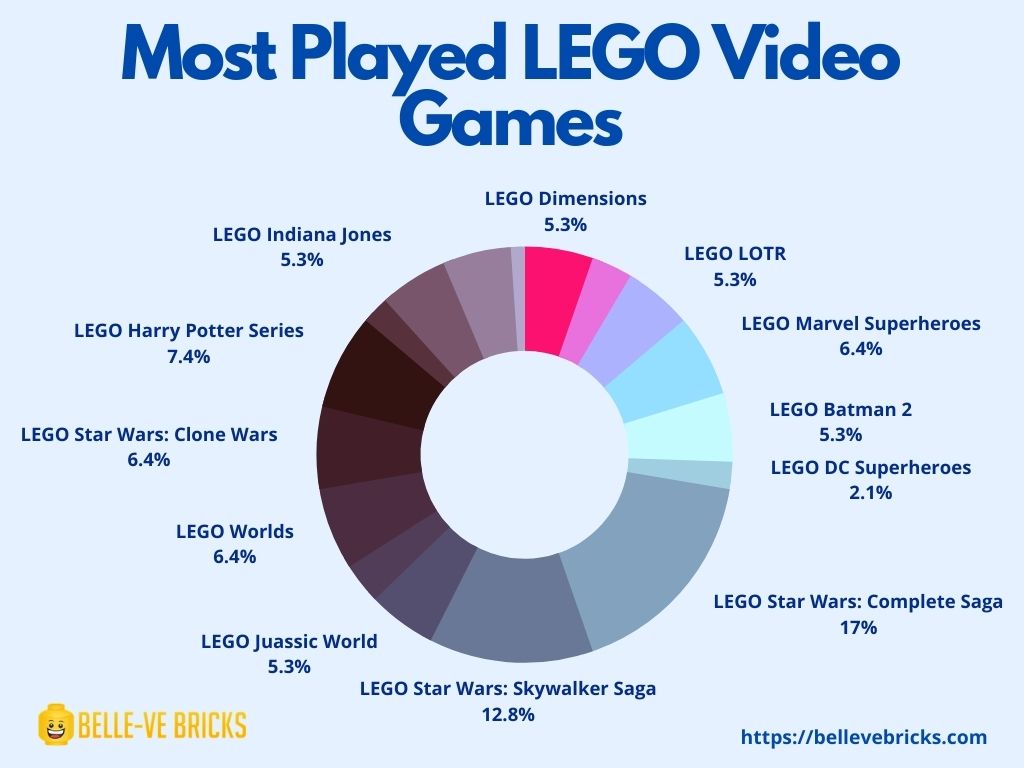 What Makes LEGO® Video Games Fun?
Simply Put. They Are Fun!
I think a lot of games these days are just way too serious, they have a great storyline to them but it's like watching a thriller or "who did it" type movie where you cannot miss a thing without losing the story.
This is where the LEGO® games are great as they are so light-hearted in the humor, because they are catered to children as well as adults you can sit back and enjoy with the only worry being that you might miss a comedy skit on a cut scene.
Did you know that in the earlier LEGO® Video Game days, the LEGO® minifigures didn't actually speak?
The minifigures acted out the scenes like you would imagine someone would do if it was done with stop motion. This didn't stop the scenes from being great, and theatrical, and some of them were comedy gold.. especially in LEGO Indiana Jones!
Complete Them Quick or Take Your Time
If you stick to the storyline you will find your power through most LEGO® Video Games pretty quickly.
If you want to make the most of the game you will be pleased to hear that there are normally lots of side missions or quests that will add hours of fun-filled gameplay.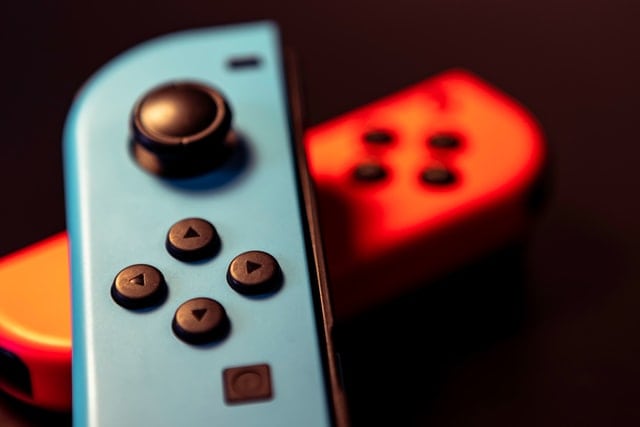 A Great Way To Play With Your Kids
This is a great reason to play LEGO® Video Games, you wouldn't need to ask your kids twice to turn on your console and play their favorite LEGO® game.
As there are so many LEGO® games to pick from it means that no matter, if you have a son or daughter there, will definitely be a game they will enjoy.
LEGO Dimensions or LEGO® Worlds are the perfect games if your child isn't interested in a particular LEGO® theme, they are great as you can pick up the controller and play for as short or long as you want to without having to reach "checkpoints" before turning it off.
Licensed IP LEGO® Themes
I am not sure if LEGO® have the rights to make games for each of the licenses they have for their LEGO® sets but if not they do have most of them it would seem when you look at the list of games released.
Just like with the LEGO® sets you will find that some people buy the games because they are fanatics about that particular theme. Star Wars is a great example of this!
I know someone who has most of the LEGO® Star Wars sets and all of the LEGO® Star Wars video games, not necessarily to play or build them all but because he is a collector of the LEGO® Star Wars theme.
Can I Play LEGO® Video Games Single Player?
Absolutely!
You will be pleased to hear that all of the LEGO® games have the ability to be played either single-player or in a co-op.
What LEGO® Video Games Are There?
You may be shocked to hear that LEGO® has been releasing video games since 1995!
Between 1995 and 2022 the LEGO® Group released 85 LEGO® Video Games, these cover many licensed themes just like the LEGO® sets.
Expect to see themed games such as DC, Marvel, and Star Wars, to see a full list of LEGO® Video Games you can click here to view the Wikipedia page.
I have picked out my personal favorite LEGO® games below…
LEGO Dimensions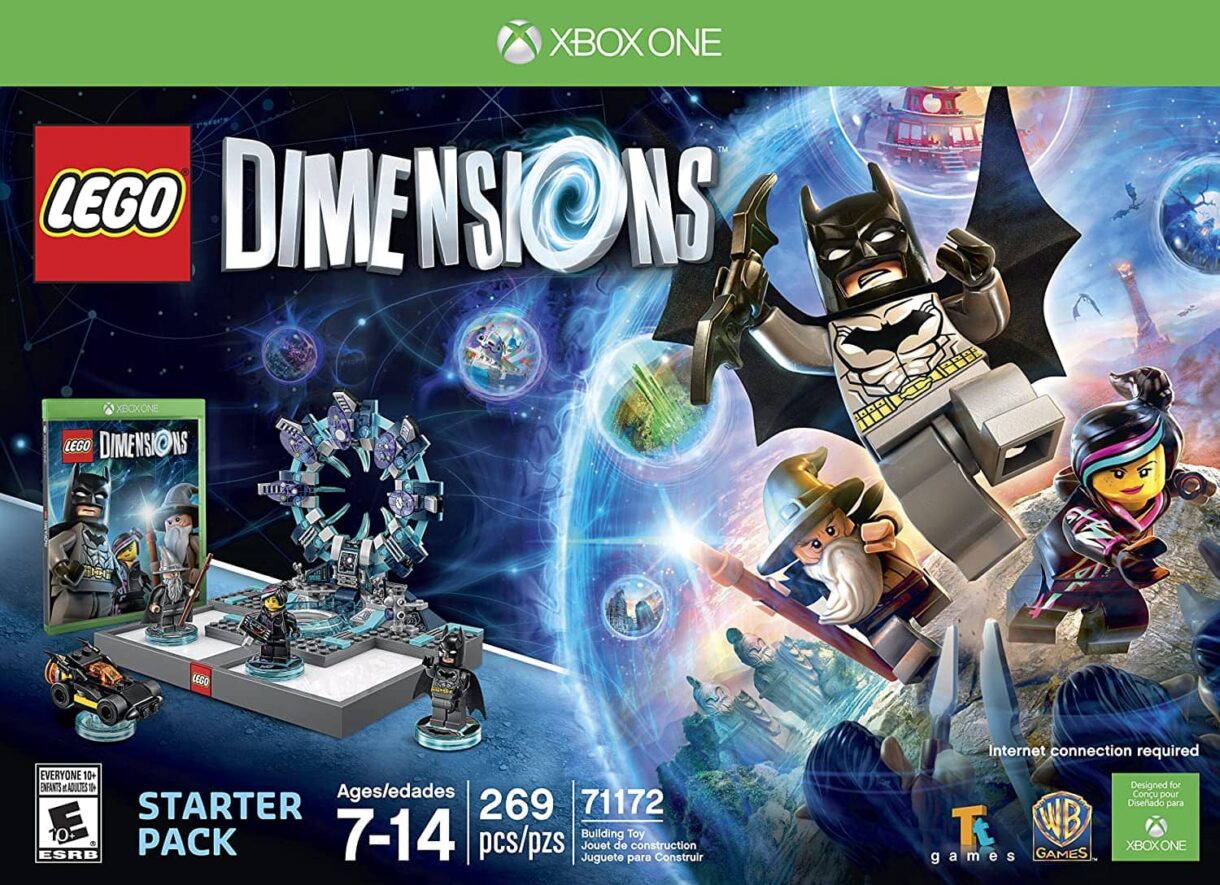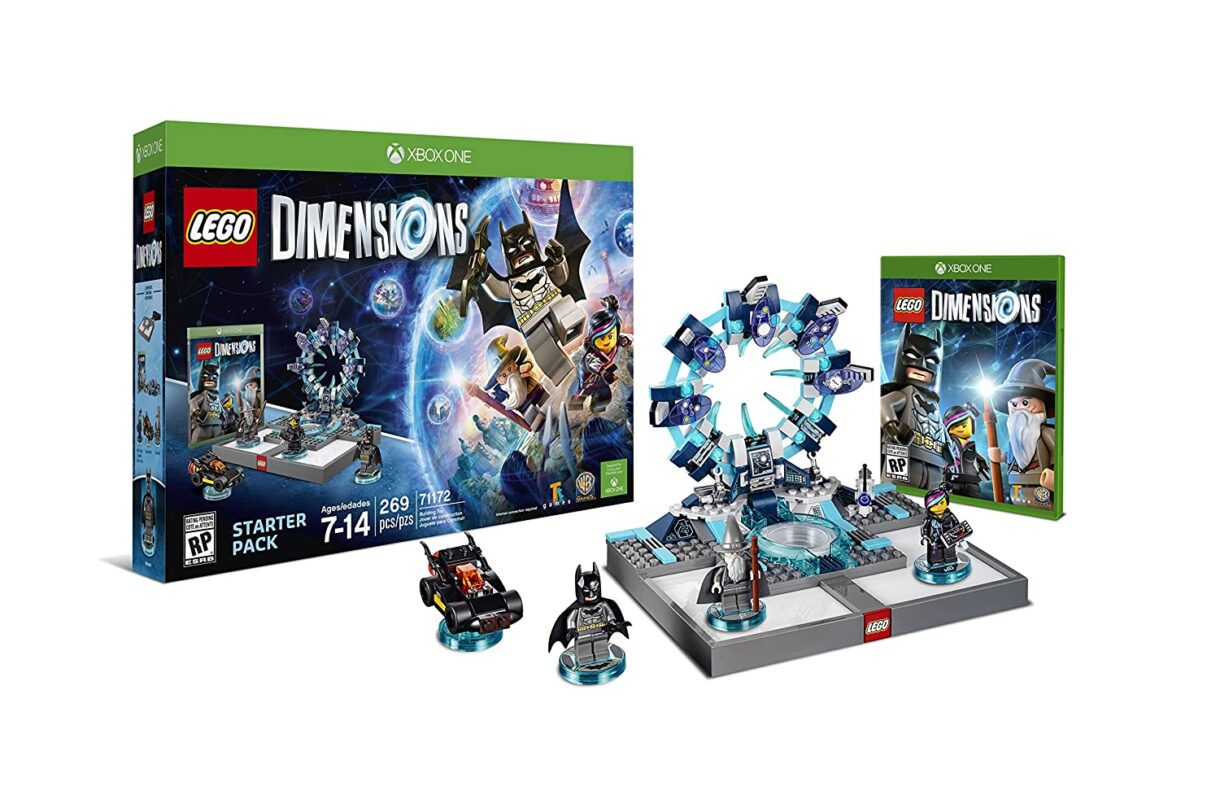 LEGO Dimensions has taken on the same concept as Skylanders where you choose characters and place them on the portal.
What I love about this LEGO® Video Game is that before you even get to play the game you have to do what LEGO® does best… build it!
Interested in getting your own copy of LEGO® Dimensions or perhaps you need a new minifigure? Amazon has some great Minifigures available, click here to take a look.
There are 30 franchises included in the LEGO® Dimensions Video Game. The below list was sourced from the LEGO® Dimensions Fandom page.
Year 1
DC Comics
The LEGO® Movie
The Lord of the Rings
Back to the Future
Portal 2
The Simpsons
Jurassic World
Scooby-Doo!
Legends of Chima
The Wizard of Oz
Doctor Who
Ninjago
Ghostbusters
Midway Arcade
Year 2
Ghostbusters (2016)
Adventure Time
Mission: Impossible
Harry Potter
The A-Team
Fantastic Beasts and Where to Find Them
Sonic the Hedgehog
Gremlins
E.T. the Extra-Terrestrial
The LEGO® Batman Movie
Knight Rider
The Goonies
LEGO City: Undercover
The Powerpuff Girls
Teen Titans Go!
Beetlejuice
The trailer is now 6 years old but it really shows how exciting and fun LEGO® Dimensions is. The trailer is rammed full of the different characters in the game, give it a watch and you will love it I am sure!
LEGO Star Wars: The Skywalker Saga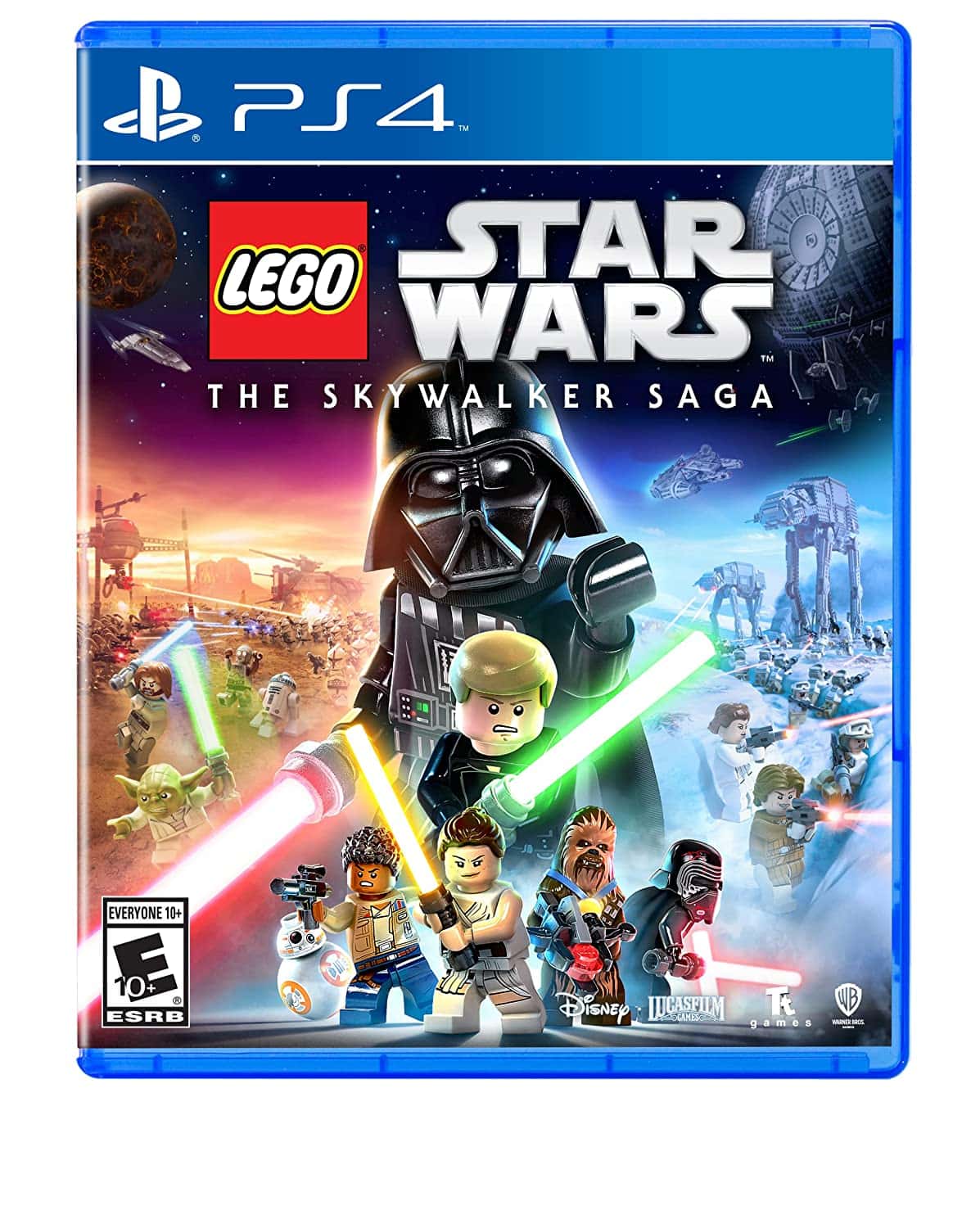 Released in 2022 and hitting the LEGO® Video Game community by storm we have the LEGO Star Wars: The Skywalker Saga.
This is a great game if you are a fan of LEGO® Star Wars, it's fun to play and full of comical screen cuts played by the LEGO® Minifigures.
If you do the bare minimum you can expect at least 20 hours of gameplay but if you want to do every little thing there's an easy 80+ hours of gameplay!
LEGO Batman 2: DC Super Heroes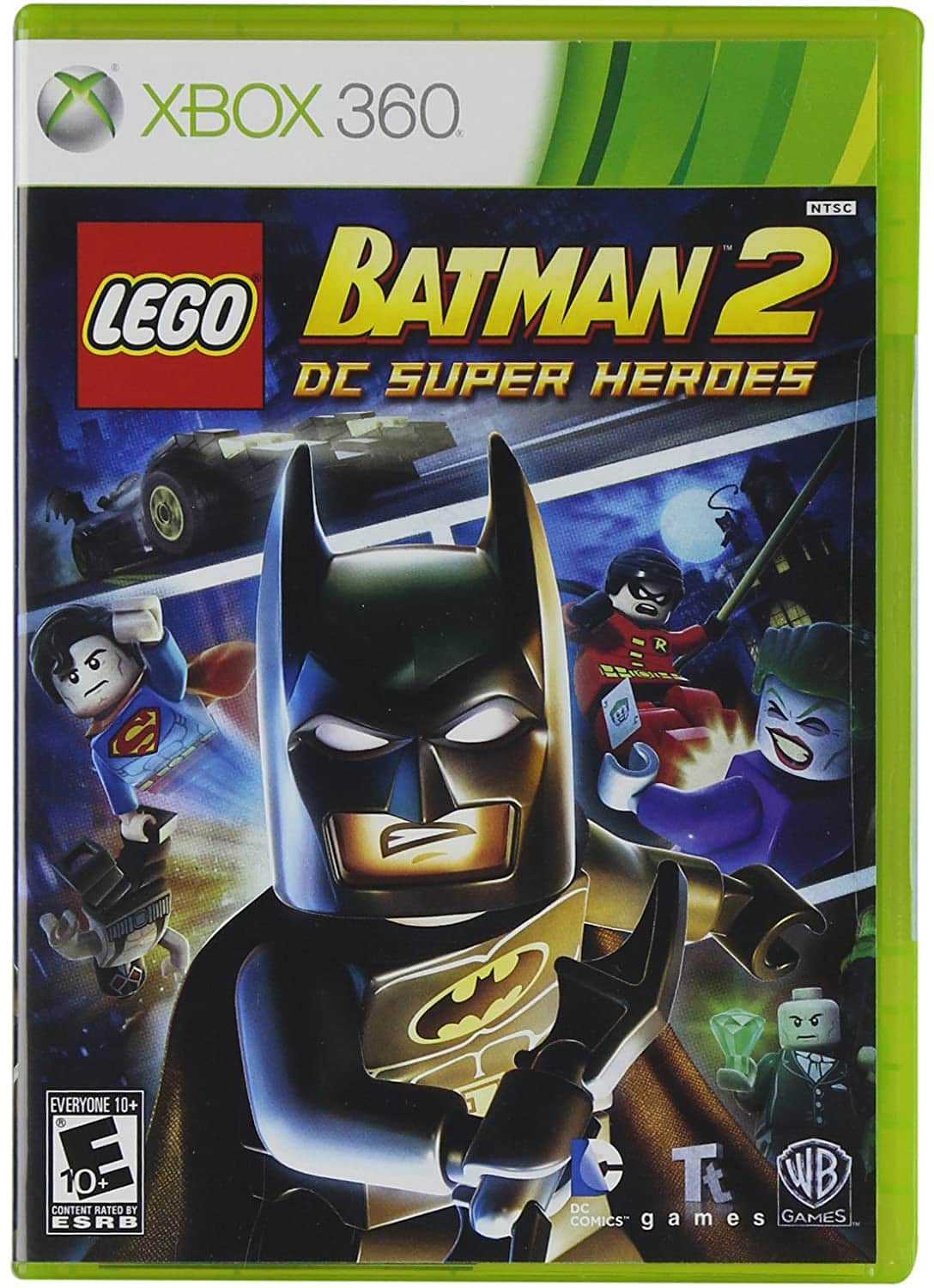 Personally, I think this is the best LEGO® Batman game out of the 3 that have been released.
LEGO Batman (2008)
LEGO Batman 2: DC Super Heroes (2012)
LEGO Batman 3: Beyond Gotham (2014)
Batman and Robin join forces with other popular superheroes such as Superman, Wonder Woman, and Green Lantern in this game which is an awesome feature of the game.
An absolute must-have for any DC or Batman fan!
LEGO DC Super-Villains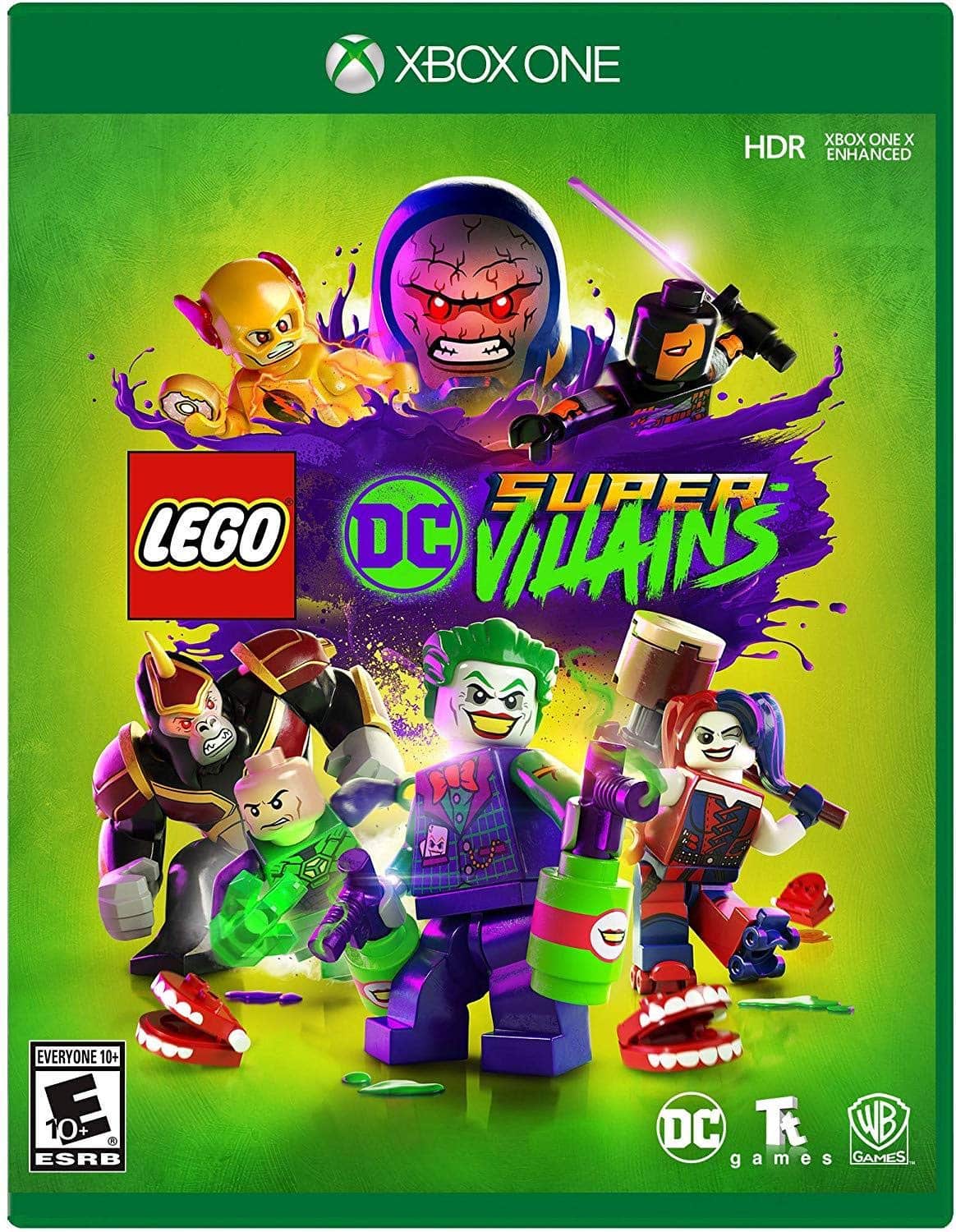 Forget about being a Super Hero!
This is set in an open-world experience where the Justice League has disappeared… play as one of your favorite Super Villains in this fun-packed, naughty but nice game.
A must-have for any LEGO® DC fan who wants to play a video game with a difference.
LEGO Marvel Superheroes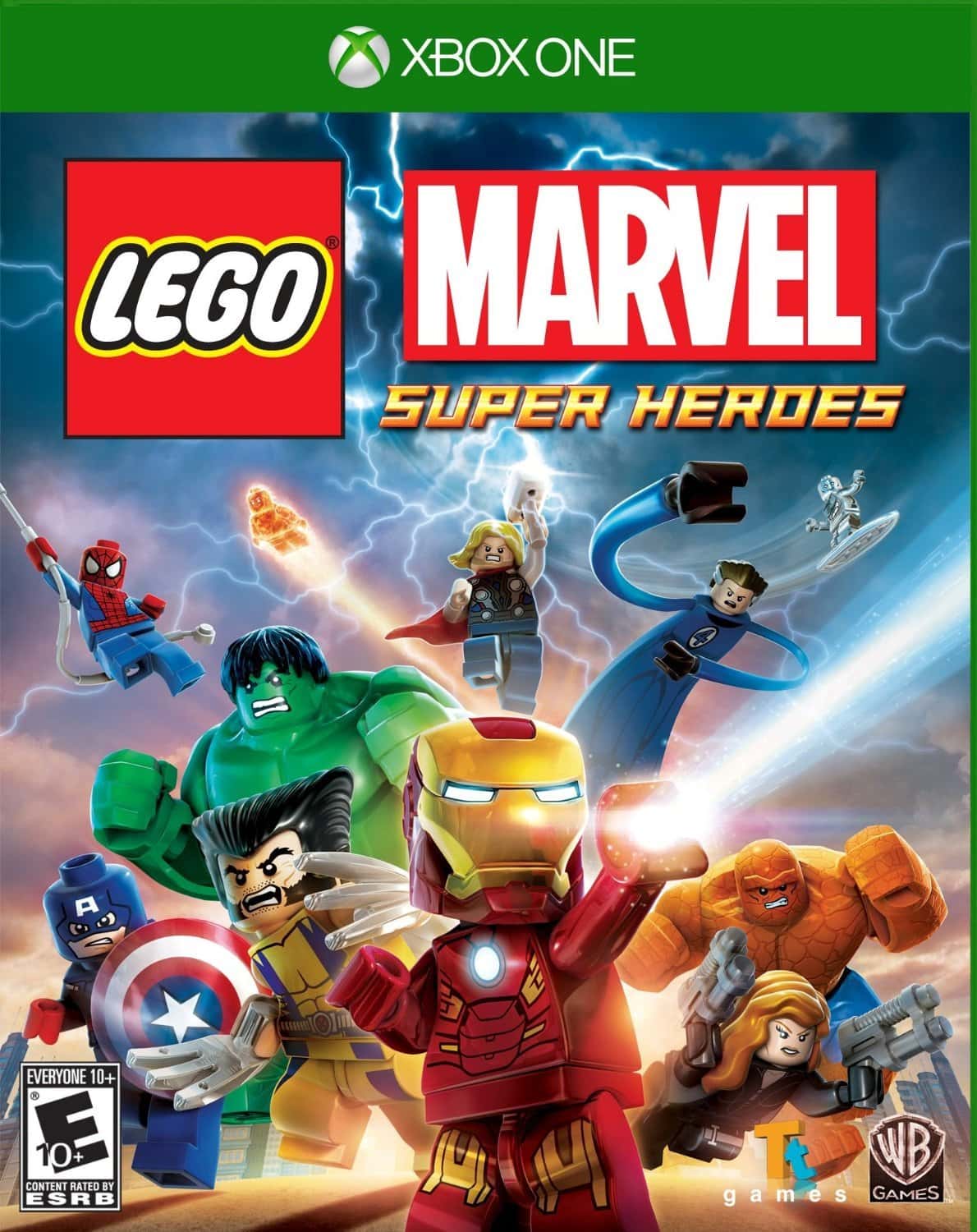 LEGO Marvel is a very popular LEGO® theme so it shouldn't come as a surprise when you saw this LEGO® Video Game in the list.
What's great about this game is that you can play it with more than 100 different superheroes or supervillain characters.
This is one of the shorter games in the LEGO® Video Games series, if you concentrated on the story you could complete it in about 12 hours but if you wanted to aim for 100% completion you are looking at more like 40 hours of gameplay.
LEGO Worlds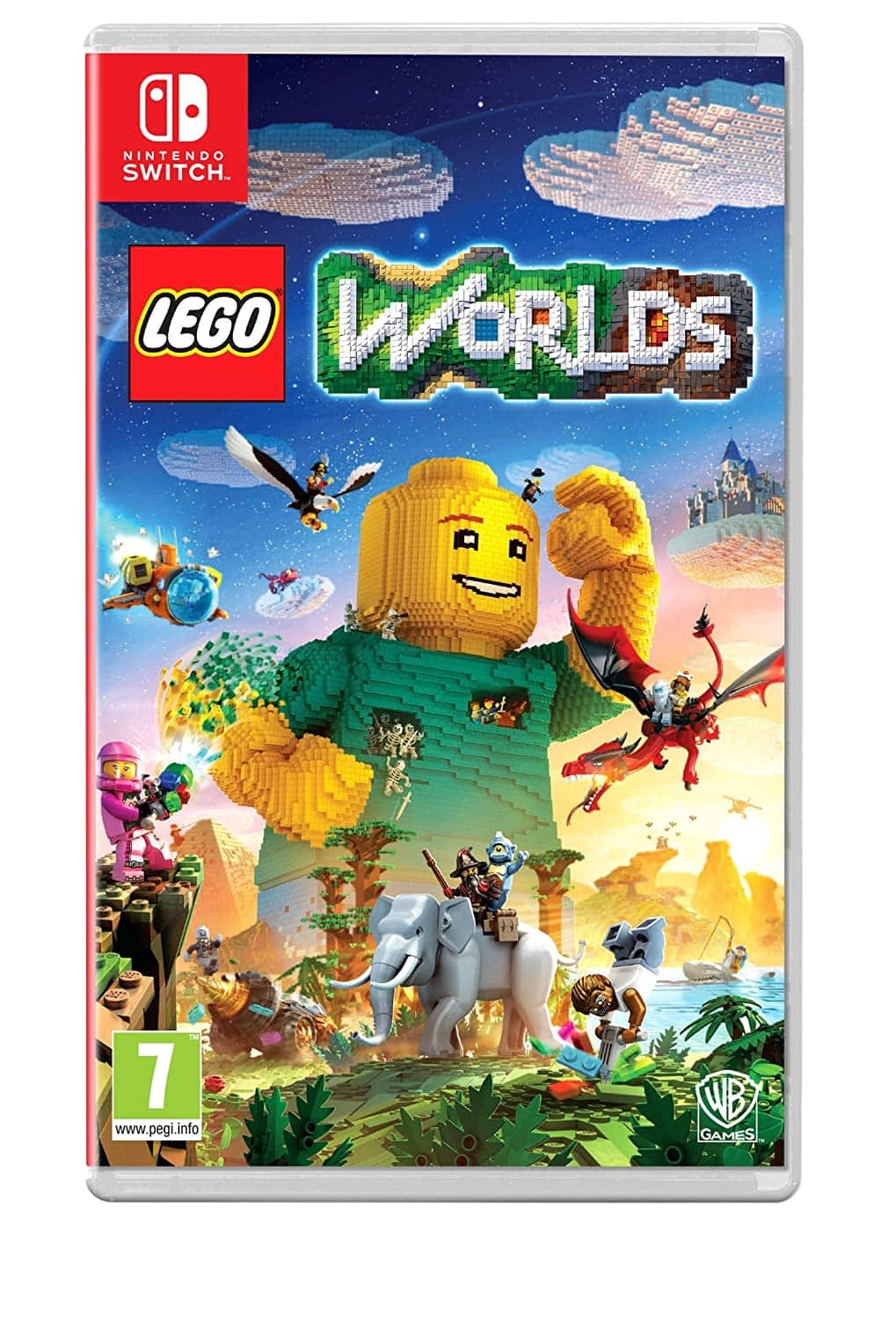 This has to be one of my favorite games to play with the kids, it's fun, relaxed, and full of little challenges for hours of gameplay.
The maps are quite big with a lot of possibilities and quests to do on each world
If you are after a game that you can pick up and play without much thought then this is perfect for you! Available on most platforms this means you can enjoy it on the move or sitting in the comfort of your own home.
Conclusion
I think it is clear by now that LEGO® Video Games can be enjoyed by people young or old, play it by yourself, or join in as a co-op with your friends or kids.
At the time of writing this LEGO® has released 85 video games and there's no reason to believe it will stop anytime soon. Time LEGO® and gaming remain popular hobbies I think they will continue to release more and more games.
Enjoy playing the games and if you have kids make the most of the fun times you can spend with them enjoying LEGO® in the digital world, once you are done why not get the LEGO® bricks out and get building!