LEGO have announced that there will be three new Jurassic World sets released on 17th April, these are 76956 T-Rex Breakout, 76951 Pyroraptor & Dilophosaurus Breakout, and 76950 Triceratops Pick-up Truck Ambush.
Sets 76951 and 76950 are available to pre-order today, both are $39.99 and will be shipped on the 17th April. However they have not released a lot of information about the T-Rex Breakout set but its rumoured to be released around 25th April and you can expect to pick this up in the price of about $99.99.
Features a posable Triceratops figure and 4 minifigures. This set contains 210 pieces and has the recommended age of 7+.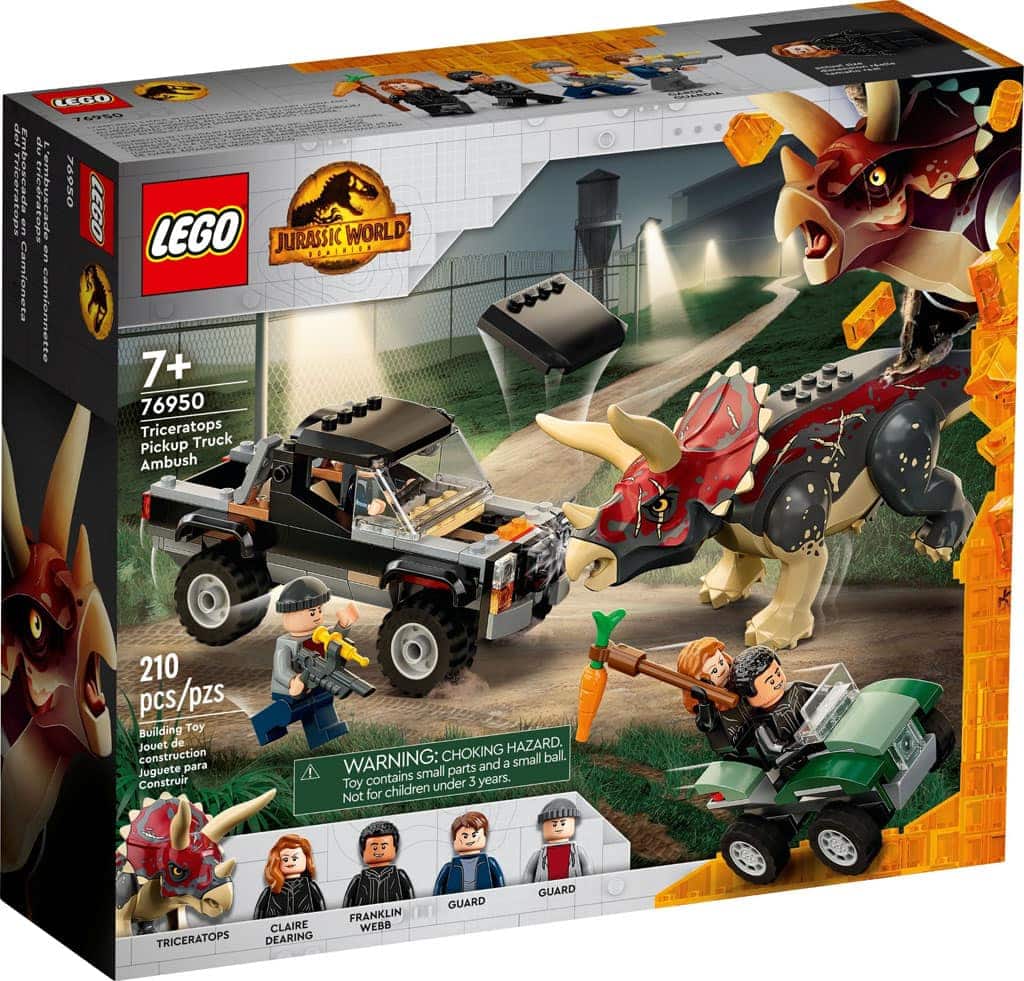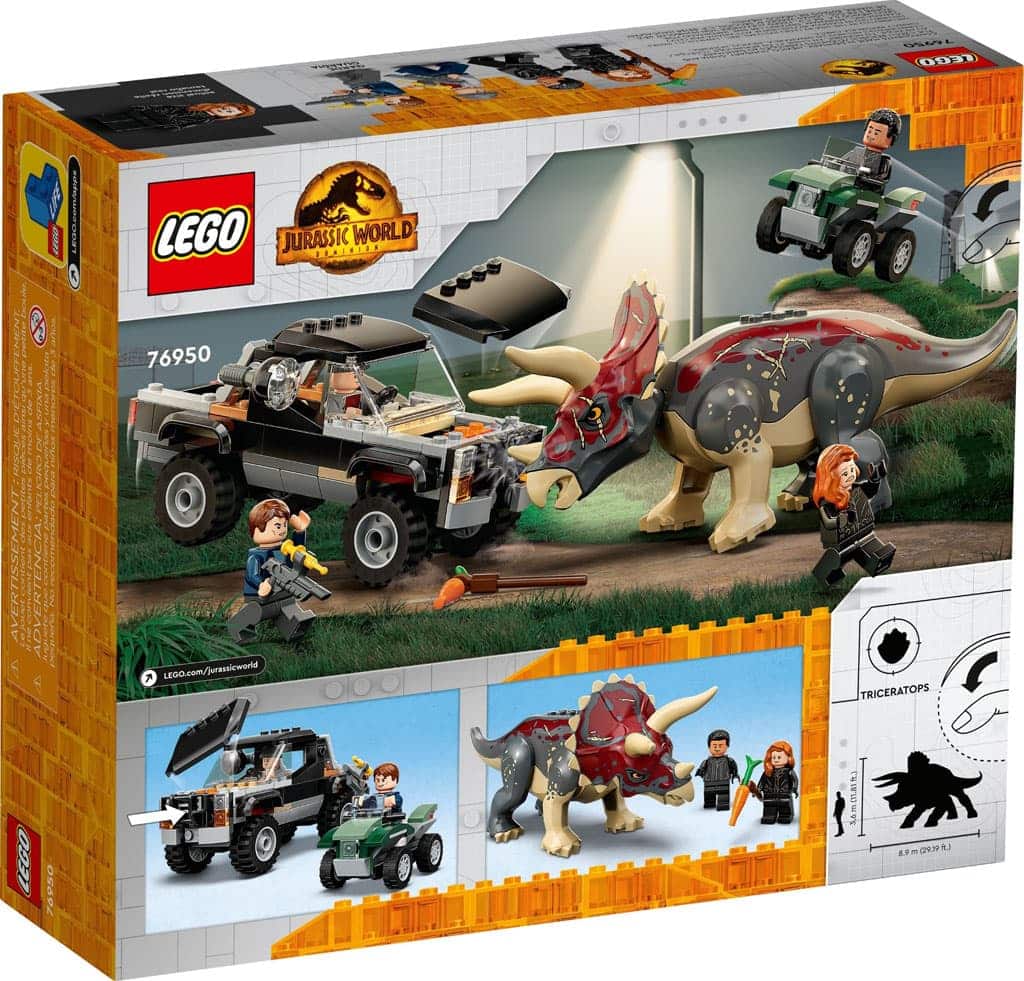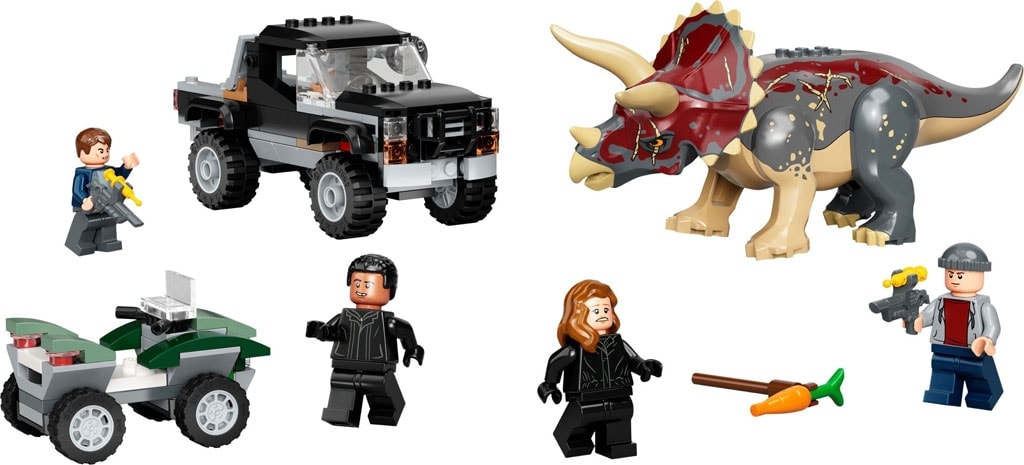 Features an off-road vehicle, 3 minifigures and 2 toy dinosaurs. This set contains 254 pieces and has the recommended age of 7+.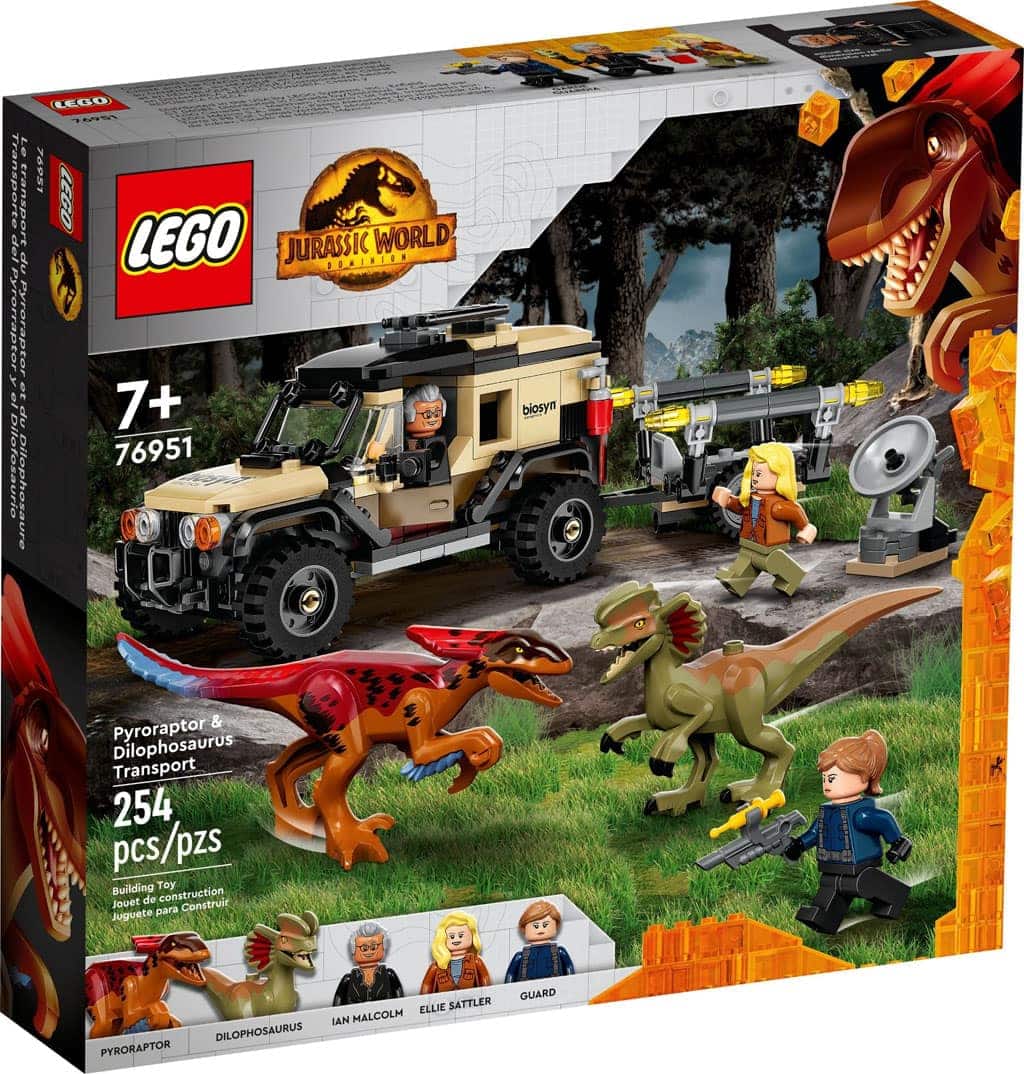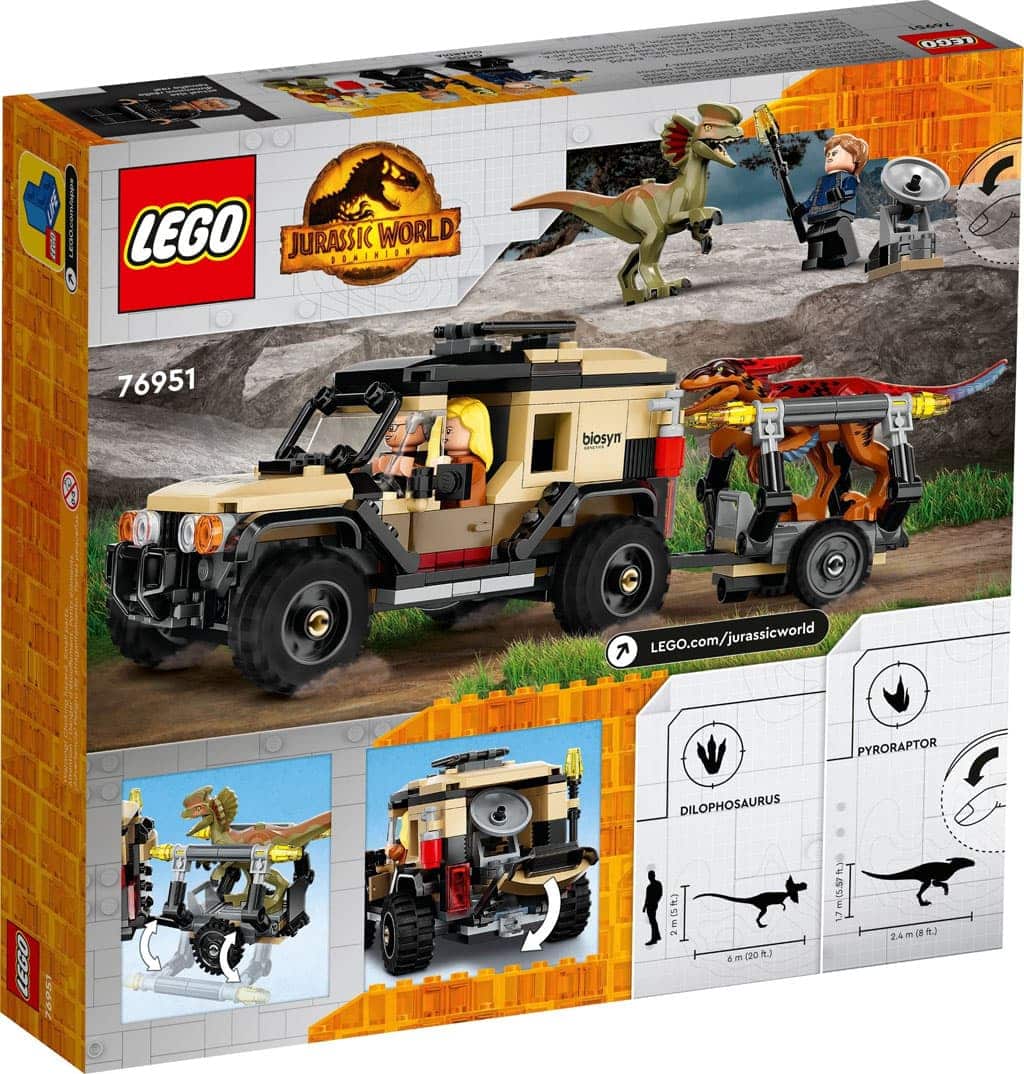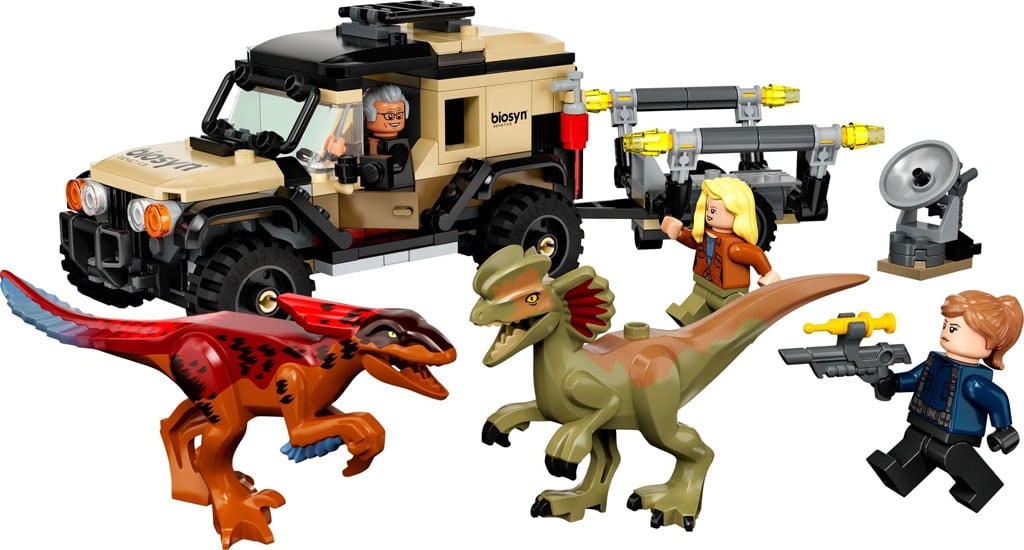 T-Rex Breakout (76956)
LEGO have not yet added this set to their online store but they did share the following tweet earlier on today which shows us exactly what to expect with this set.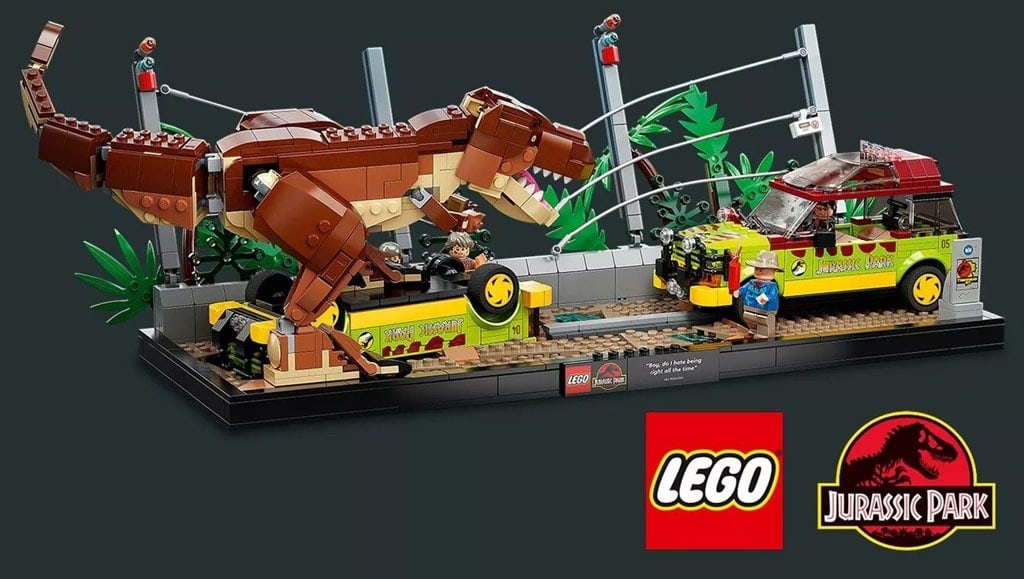 Jurassic World Dominion Trailer
The Jurassic World Dominion movie is due to be released June 2022 which has been getting Chris Pratt and Jurassic Park / World fans very excited. If you watch this trailer you will see why!