LEGO has announced that they will be releasing LEGO 71741 Ninjago City Gardens on 14th January as a VIP release, with it globally being released on the 1st of February. You will be looking at paying in the region of £229 or $313 for this set.
This set will work as the perfect companion to the Ninjago City Docks set. Thanks to Brickset we also have some pictures of the new set and the minifigures that are included!'
Ninjago City 71741 City Gardens Article Page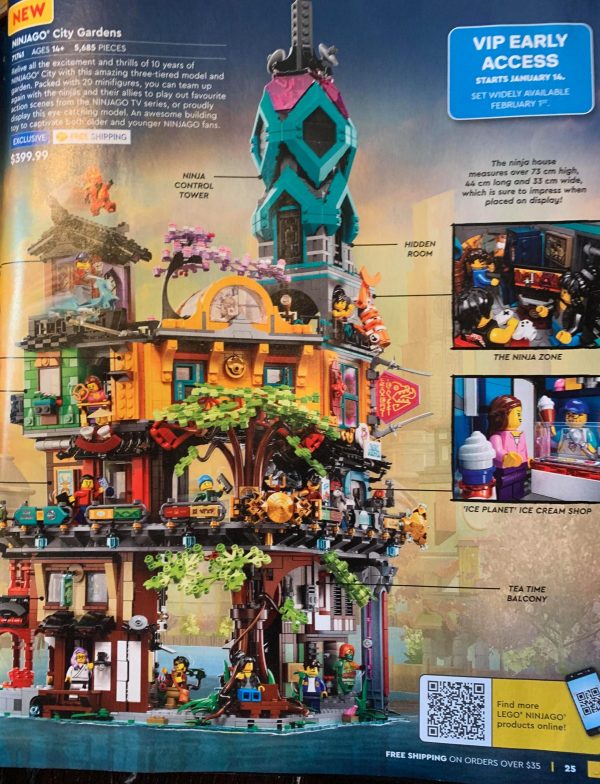 Ninjago City 71741 City Gardens Minifigures
The Ninjago City 71741 City Gardens set comes with a healthy amount of minifigures, a full list of the figures included are:
Young Lloyd, Kai, Zone, Urban Cole, Urban Jay, Urban Nya, Misako, Clutch Powers, Ronin, The Mechanic, Cece, Christina, Hai, Eileen, Kaito, Mei, Scoop, Tito and Sensi Wu's Dog!
To top off the 19 other figures you get with this set there's also an exclusive Golden Wu included which they have released as a limited edition to celebrate Ninjago's 10-year anniversary… I am not sure if you think the same but it feels hard to believe Ninjago has been around for 10 years!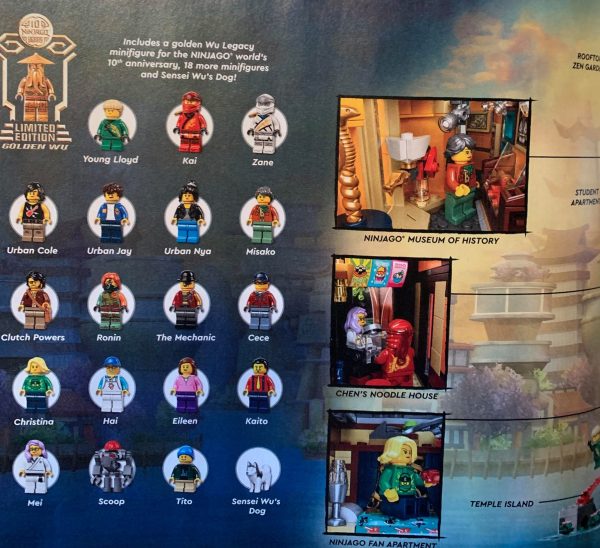 Conclusion
We are really excited about this set being released, I think it is going to be a popular one especially with the limited edition Wu included!
Let us know what you think by dropping a comment below!