Do you remember the Medieval Blacksmith set that was submitted to LEGO Ideas back in 2017? Even if you did you may not recognize it when it's released. The first look of the set has leaked on Amazon (accidentally?) by adding it as the theme picture for the LEGO® Ideas category.
As you can see there's quite a difference between the original (below) and the LEGO® designed remake (above) of the Medieval Blacksmith's set. I think the biggest driver for the change is to make the set more appealing and affordable for a larger audience.
Initially, I was quite against the new design but the more I looked at it the more it grew on me. I actually think it will fit in with the LEGO® Castle theme really well, so it could be a massive hit with the old and new lovers of the LEGO® Castle theme perhaps?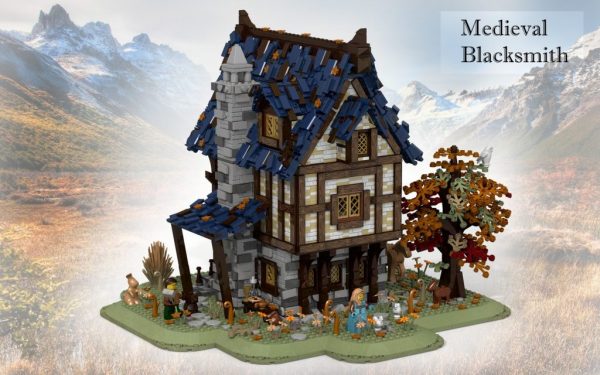 Of course, this is not concrete evidence that this is the final look of the redesigned Medieval Blacksmith set that Namirob submitted years ago so keep an eye out for the final release which we have heard is potentially going to be in February 2021.
What's your opinion on the new LEGO® Ideas set? Do you prefer the new or the old one?
Let us know what you think by dropping a comment below!