LEGO® sets are a timeless favorite among kids and adults alike. This guide presents the top 10 must-have LEGO® sets for kids. Each set is accompanied by a background, highlighting its unique features and experiences.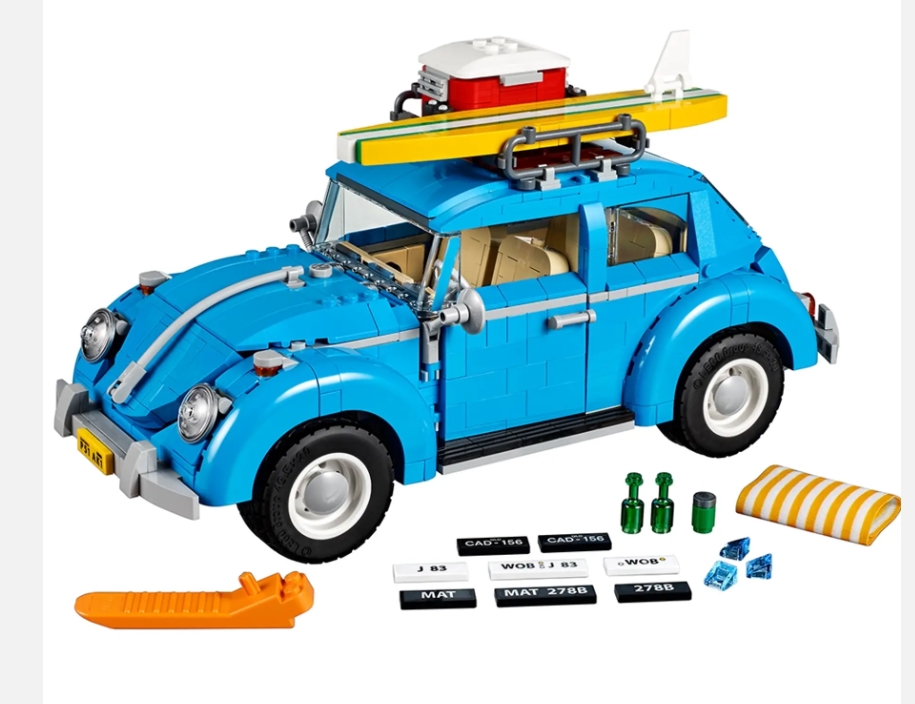 Set Number: 10252
Theme: LEGO® Creator Expert
Year Released: 2016
No. Pieces: 1,167
RRP: $99.99
This iconic Volkswagen Beetle set allows kids to recreate the classic automobile with intricate details. From the opening doors to the roof rack and the vintage curves, this set captures the essence of the Beetle. Children will enjoy assembling and displaying this beloved vehicle.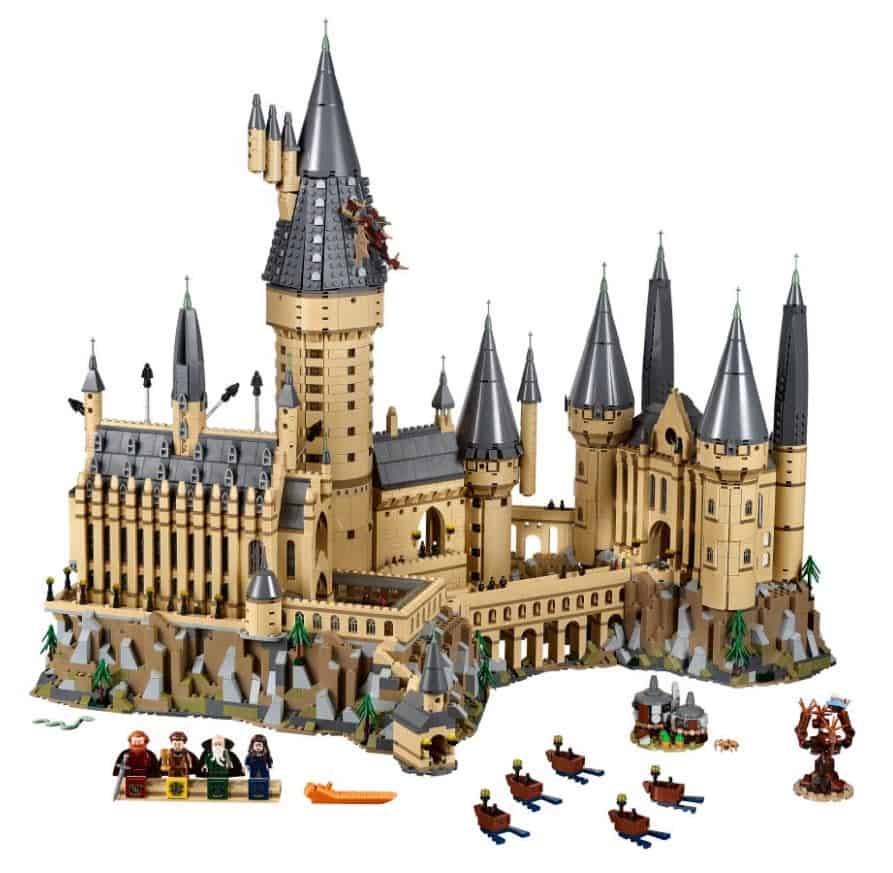 Set Number: 71043
Theme: LEGO® Harry Potter™
Year Released: 2018
No. Pieces: 6,020
RRP: $399.99
Enter the enchanting world of Harry PotterTM with the Hogwarts Castle set. With 6,020 pieces, this set recreates the magical school in stunning detail. Kids can explore the Great Hall and the Chamber of Secrets. This playset offers endless opportunities for imaginative play.

Set Number: 60197
Theme: LEGO® City
Year Released: 2018
No. Pieces: 677
RRP: $159.99
The Passenger Train set brings the excitement of rail travel to life. Children can construct a motorized train and track with a platform and commuter figures. The train moves with remote control, providing an engaging and interactive play experience.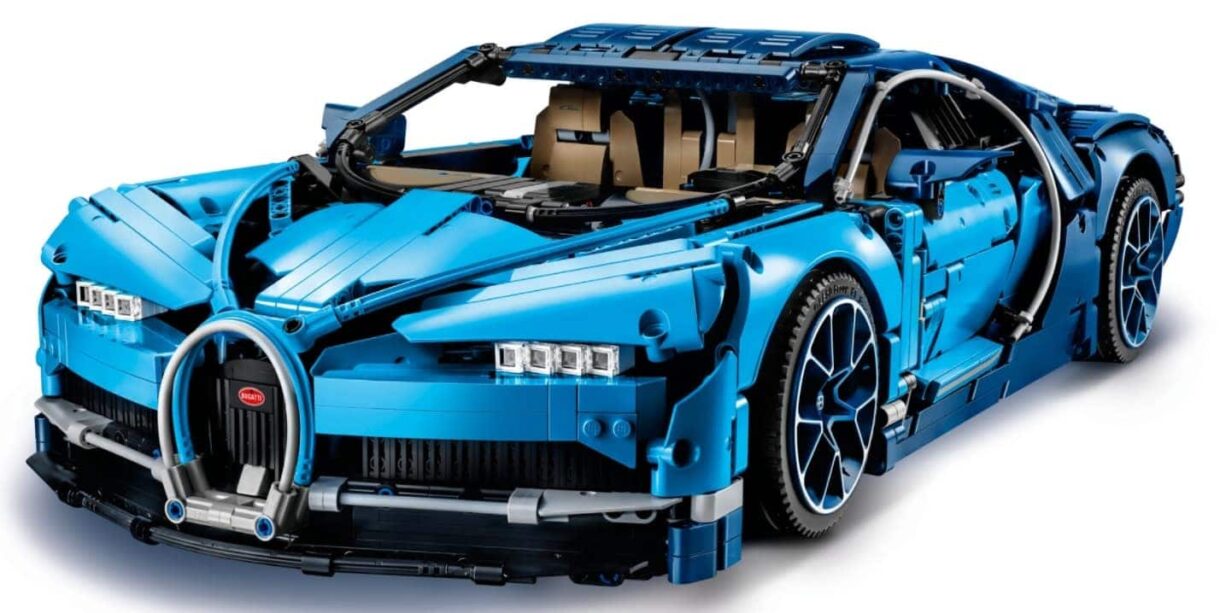 Set Number: 42083
Theme: LEGO® Technic
Year Released: 2018
No. Pieces: 3,599
RRP: $349.99
The Bugatti Chiron set is a dream come true for aspiring engineers. With its complex engineering and realistic features, kids can build their replicas of the world's fastest car. This set offers a rewarding challenge, from the detailed W16 engine to the sleek bodywork.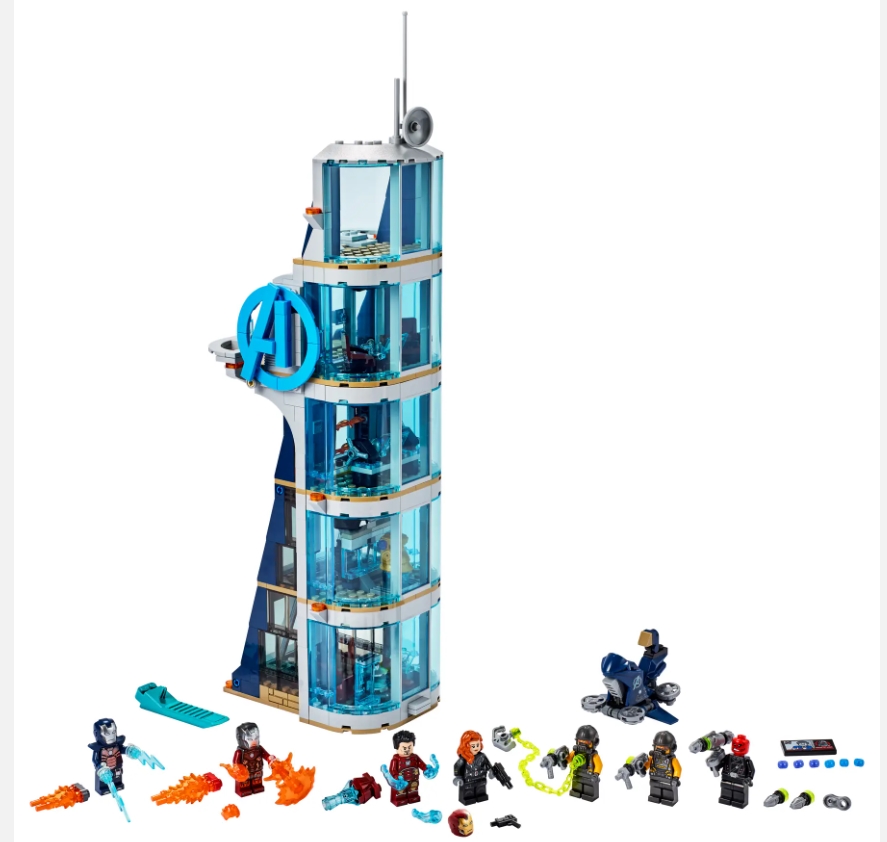 Set Number: 76166
Theme: LEGO® Marvel Super Heroes
Year Released: 2020
No. Pieces: 685
RRP: $89.99
Marvel fans will be thrilled with the Avengers Tower Battle set. They can recreate epic battles with Iron Man, Black Widow, Red Skull, and the Chitauri soldiers. With its rotating turret, explosive features, and multiple levels, this set promises action-packed adventures.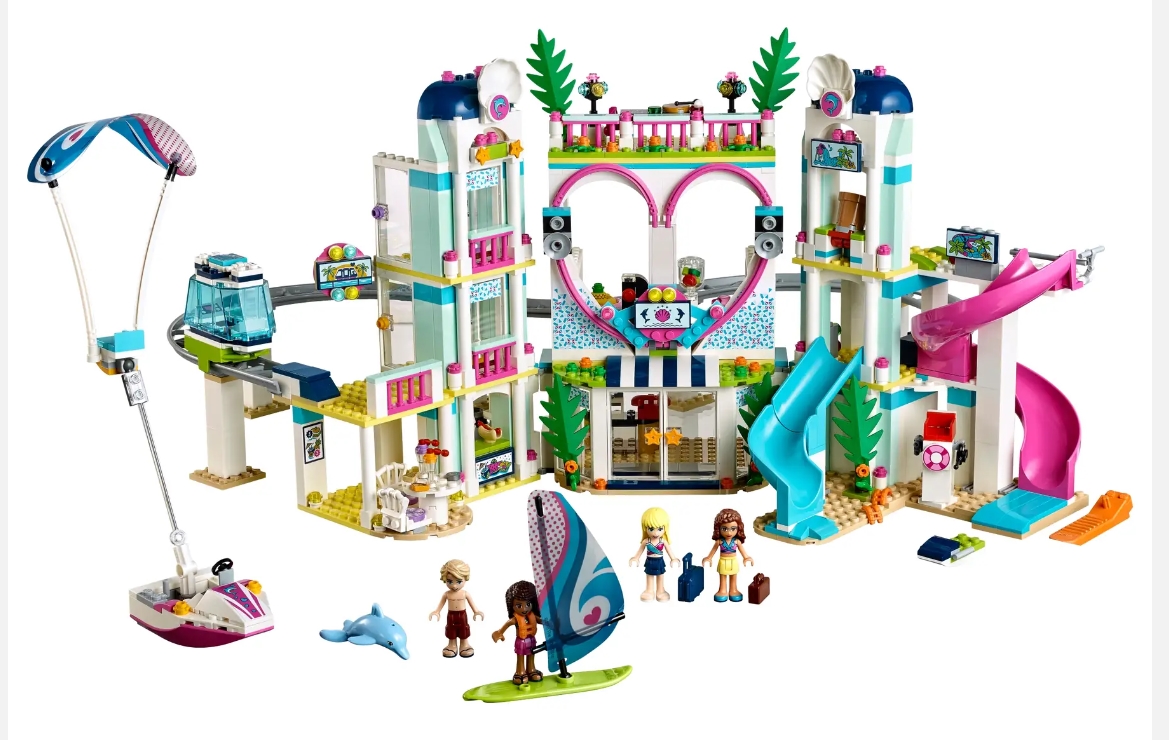 Set Number: 41347
Theme: LEGO® Friends
Year Released: 2018
No. Pieces: 1,017
RRP: $99.99
The Heartlake City Resort set transports kids to a luxurious vacation spot. They can build a hotel, water park, and monorail system. With mini-dolls and various play areas, this set encourages imaginative storytelling and social play.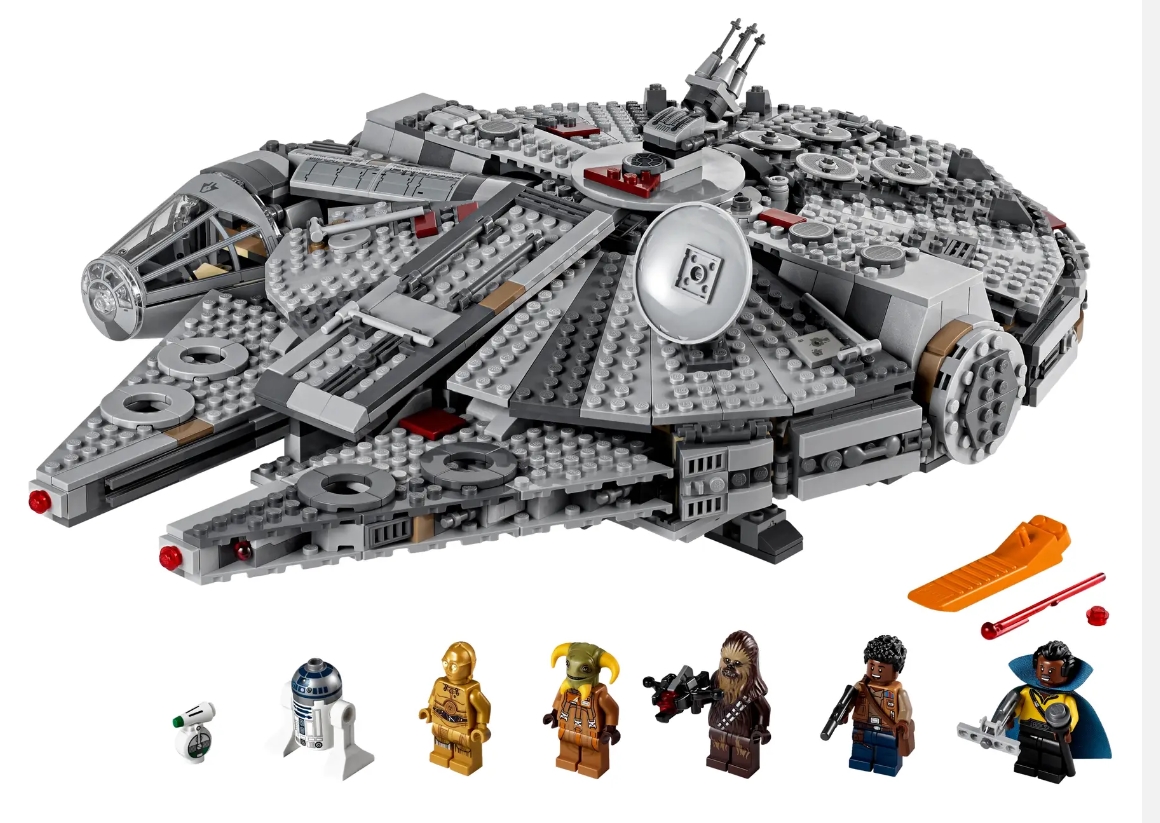 Set Number: 75257
Theme: LEGO® Star Wars™
Year Released: 2019
No. Pieces: 1,351
RRP: $159.99
The Millennium Falcon set appeals to Star Wars™ enthusiasts of all ages. Kids can construct an iconic spaceship and recreate thrilling scenes from the movies. This set captures the essence of the Star Wars™ universe with detailed interior compartments and mini-figures.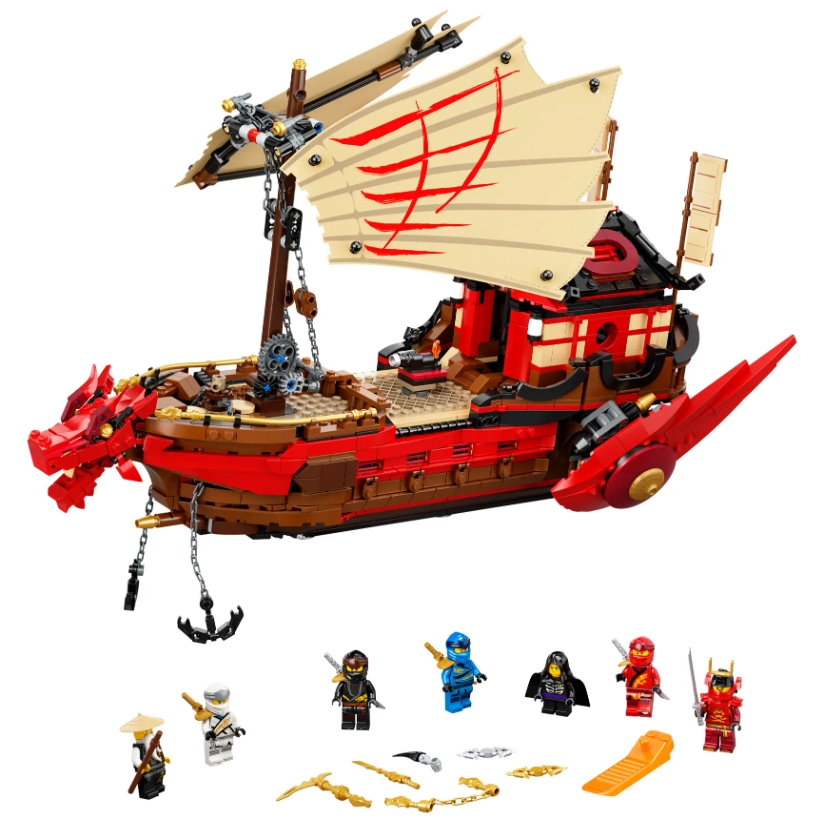 Set Number: 71705
Theme: LEGO® Ninjago
Year Released: 2020
No. Pieces: 1,781
RRP: $129.99
Inspired by the Ninjago TV series, Destiny's Bounty set allows kids to construct a mighty ship for the ninja heroes. With its numerous play features, including a working anchor, lever-activated sails, and a dojo, this set provides a fantastic platform for imaginative adventures.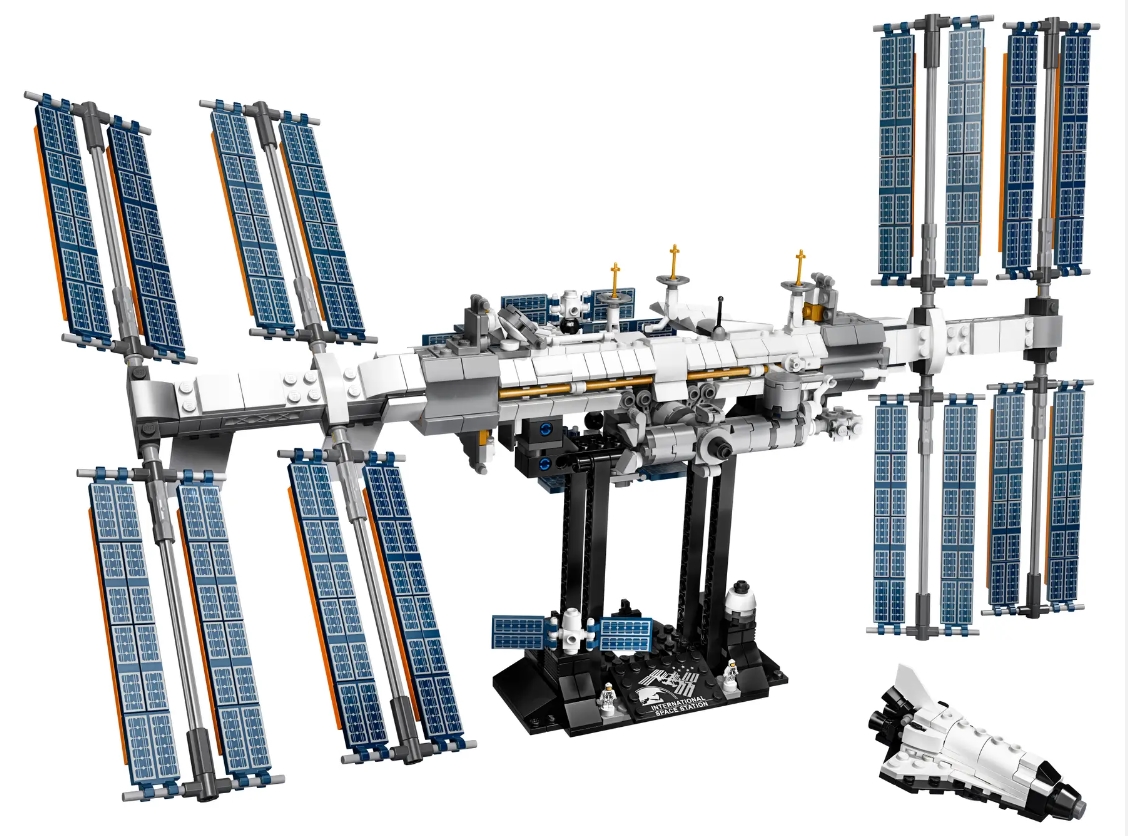 Set Number: 21321
Theme: LEGO® Ideas
Year Released: 2020
No. Pieces: 864
RRP: $69.99
Ignite your child's curiosity about space with the International Space Station set. This educational and awe-inspiring build features authentic details and mini astronaut figures. Kids can learn about space exploration by constructing and displaying this iconic landmark.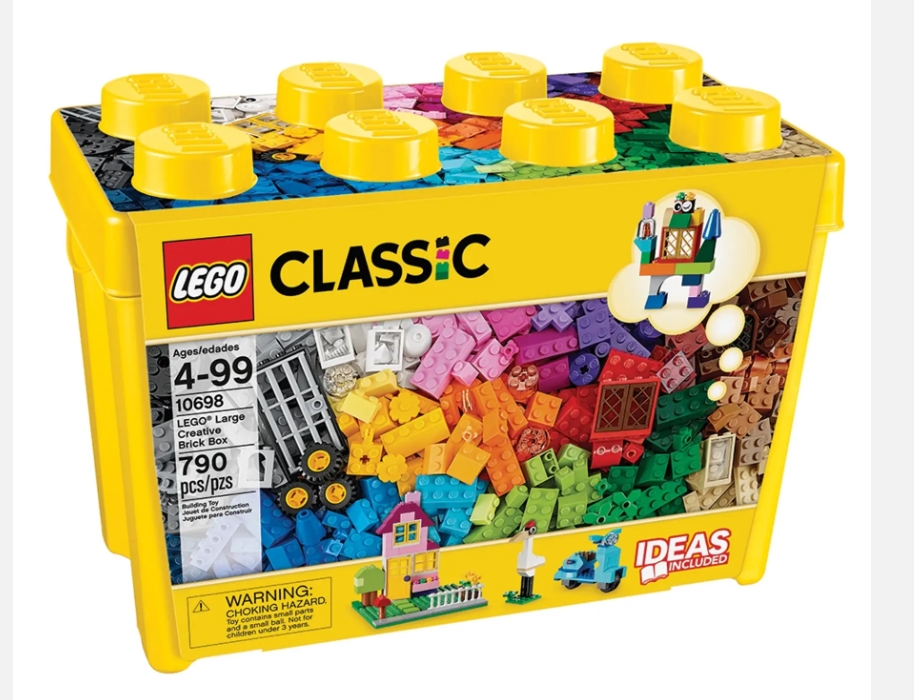 Set Number: 10698
Theme: LEGO® Classic
Year Released: 2015
No. Pieces: 790
RRP: $59.99
The Large Creative Brick Box is a versatile set that offers endless possibilities. With a wide array of bricks in various shapes and colors, kids can let their imaginations run wild. This set encourages open-ended play, allowing children to create anything imaginable.
How kids have enjoyed LEGO® Sets in the past
Spark of Creativity and Critical Thinking
Building with LEGO® sets has ignited the creative spark within children. The process of assembling bricks into intricate structures or unique designs has allowed kids to express their imagination freely. By experimenting with different combinations of pieces, they have learned to think outside the box and explore innovative solutions. LEGO® sets have provided a platform for children to develop their problem-solving skills as they encounter challenges and find creative ways to overcome them.
Designing Custom Creations
One of the joys of LEGO® sets is the ability to design and build custom creations. Kids have greatly enjoyed creatively constructing unique structures, vehicles, and characters. The versatility of LEGO® bricks has empowered children to bring their visions to life and showcase their individuality through their creations. Whether it's a towering skyscraper, a whimsical fantasy world, or a futuristic spaceship, LEGO® sets have been a canvas for children to unleash their design skills.
Engaging in Imaginative Play
LEGO® sets have fueled children's imaginative playtime. Once the construction is complete, kids immerse themselves in imaginative scenarios and storytelling. They bring their LEGO® creations to life, assigning roles to characters and inventing captivating narratives. Children have developed their communication skills, emotional intelligence, and storytelling abilities through imaginative play. LEGO® sets have provided the foundation for rich and immersive play experiences, allowing children to become the directors of their imaginative worlds.
Encouraging Collaboration and Teamwork
LEGO® sets have catalyzed collaboration and teamwork. Siblings, friends, and classmates have come together to build and create. Collaborative building projects have encouraged children to communicate effectively, share ideas, and work towards a common goal. LEGO® sets have facilitated social interactions and taught children the value of teamwork, negotiation, and compromise.
LEGO® is about making children from all over the world happy
A Global Symbol of Happiness and Childhood
LEGO® has transcended cultural and linguistic boundaries to become a global symbol of happiness and childhood. Regardless of nationality, language, or background, children from all walks of life have found joy and delight in LEGO® sets. The universal appeal of LEGO® lies in its ability to tap into the innate creativity and imagination that exists in every child. It has become a beloved toy that brings smiles, laughter, and a sense of wonder to children around the world.
Solace, Excitement, and a Sense of Accomplishment
LEGO® sets have provided children with a sense of solace, excitement, and achievement. Building with LEGO® bricks offers a calming and absorbing activity that allows children to constructively focus their energy and attention. The process of completing a LEGO® set or creating a unique design brings a sense of fulfillment and pride. Children experience deep satisfaction when they see their creations come to life, reinforcing their confidence and sense of accomplishment.
More Info
Are LEGO® sets suitable for all age groups?
Yes, LEGO® offers sets for various age ranges, from Duplo® for toddlers to Technic and Creator Expert sets for older kids and adults.
Can LEGO® sets be combined with other sets?
Absolutely! LEGO® sets are designed to be compatible, allowing children to mix and match pieces from different sets to create unique creations.
How does a LEGO® set benefit children's development?
LEGO® sets promote fine motor skills, spatial awareness, creativity, problem-solving, and logical thinking. They also encourage patience, focus, and perseverance.
Are LEGO® sets safe for children?
LEGO® sets undergo rigorous safety testing and comply with strict quality standards. However, parental supervision is advised, especially for younger children who may put small pieces in their mouths.
Conclusion
LEGO® sets have long been cherished by children worldwide for their ability to inspire creativity and provide hours of entertainment. From iconic vehicles to imaginative playsets, the top 10 must-have LEGO® sets listed here offer diverse experiences for kids of all ages and interests. Through the joy and wonder these sets bring, LEGO® continues to positively impact children's lives globally.
For custom LEGO® sets and unique creations, visit Belle-Ve Bricks. Their team of skilled builders can bring your child's imagination to life with personalized LEGO® designs. Explore the endless possibilities of LEGO® and let your child's creativity soar with Belle-Ve Bricks.