Among Us, fans have started the next wave of Rickrolling where they tell each other to not google LEGO® Piece 26047. The objective of this meme is to make others feel like they will actually find something when searching for LEGO® Brick 26047, whereas actually, all you will find are pictures of that little LEGO® brick wondering what's going on.
What is LEGO® Piece 26047
LEGO piece 26047 is a 3 x 2 plate with a bow. This versatile part can be used to create bows on LEGO® buildings, vehicles, or other creations. The bow shape adds an elegant touch to any LEGO® design. It is available in various colors and comes in packs of 4 pieces. It is also known as the Among Us LEGO® piece meme.
LEGO Brick 26047 Meme Origin
To all non-gamers this simple LEGO® brick is nothing special, we would treat it no different than if we just if we saw a 2 x 2 LEGO® brick for example. However, fans of Among Us they see this brick from a very different perspective, to them it is an Imposter, one of the two roles from the Among Us game.
Among Us is a game of survival, between 4 and 15 players can play and the players can be one of two roles, crewmate or Imposter!
The purpose of the Imposter is to win the game by sneaking around and killing as many crewmates as they possibly can without being caught.
The LEGO® Brick 26047 meme started when fans of the viral game Among Us noticed that the LEGO® Brick 26047 had similar features as a character from Among Us. Once they noticed this it became common for Among Us fans to say "Don't look up LEGO® Brick 26047" or "I just looked up LEGO® Piece 26047″, you shouldn't do it".
Now of course there's nothing bad about this little brick, you Google it, and guess what you find: pictures of the LEGO® Brick 26047.
After learning about this it reminded me of the Rick Roll (or Rickrolling) that started back in 2007 where people would send you some clickbait and you would then be faced with the song by Rick Astley "Never Gonna Give You Up,".
LEGO Piece 26047 Video
What Platforms Can You Play Among Us On?
If you are interested in trying out the Among Us game it is available on most platforms. A full list can be seen below:
Android
iOS
Microsoft Windows
Nintendo Switch
PlayStation
Xbox
What Does LEGO® Brick 26047 Look Like?
The LEGO® Brick 26047 is available in 13 colors, these include black, brown, dark blue, dark turquoise, green, light bluish grey, nougat, reddish brown, sand green, white, flat dark gold, pearl gold, and finally metallic gold.
This brick is available to purchase from the Bricklink website and costs next to nothing to buy it.
Where is LEGO® Brick 26047 Used?
The LEGO® Brick 26047 was released in 2016 with it being a very common piece that's used when building official or MOC (My Own Creation) LEGO sets, the reason for this is that it allows the builder to be able to achieve a design that is not static. When paired with a piece such as LEGO brick 2555 which is a modified tile with a clip the builder is now able to rotate it vertically or horizontally depending on its location.
As I said above the LEGO® Brick 26047 is a common piece to use, at the time of writing this the brick can be found in 415 different sets including ones such as the LEGO Surfer Beach House. This set is an example of how this piece can be used in many different ways, in this case, LEGO® Brick 26047 has been used as the bottom jaw of the dolphin!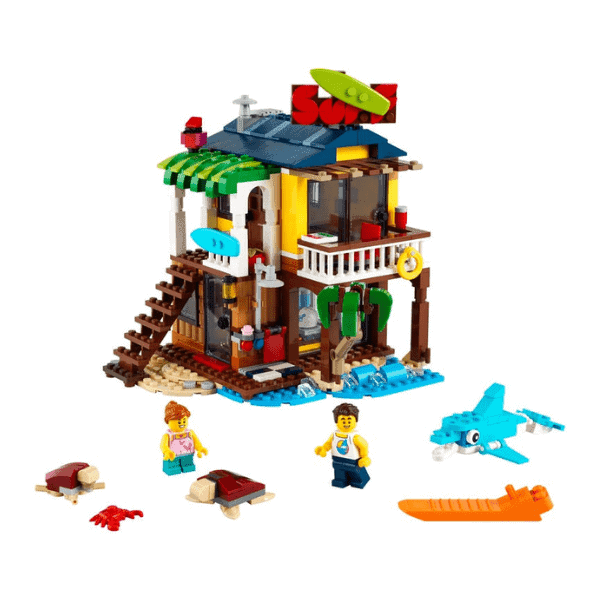 Has LEGO® Brick 26047 Inspired the Creation of Any Fan Art?
After all Belle-Ve Bricks is a website based on the subject of LEGO® so we thought it would be fitting to share with you a fun little LEGO® Among Us build that you can build yourself or with your kids.
How will you play? Who will be the Imposter? We would love to see what you do with your Among Us figures, tag us on social media or email us at hello@bellevebricks.com.
To build these fun little Crewmates and Imposter you only need a few pieces, these are: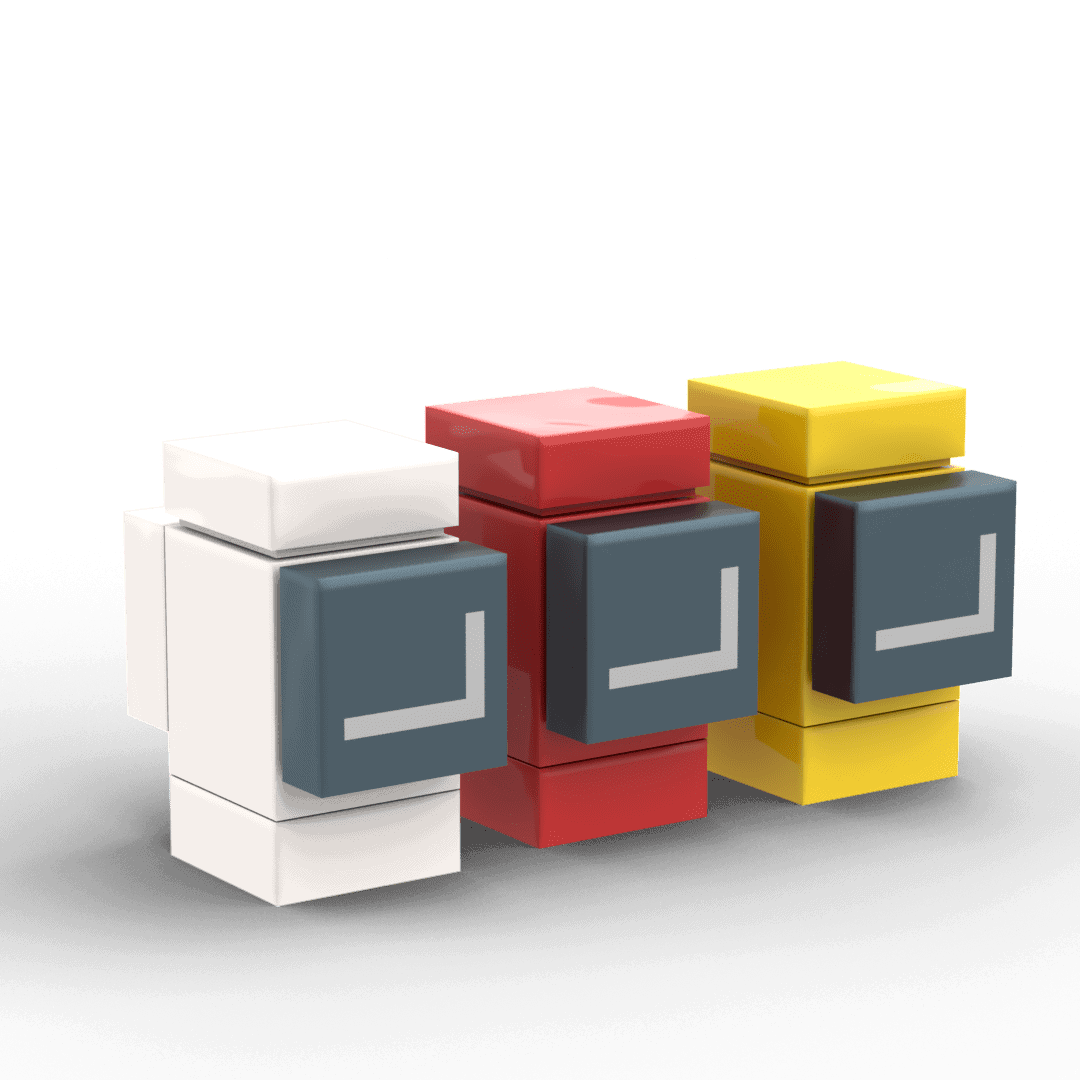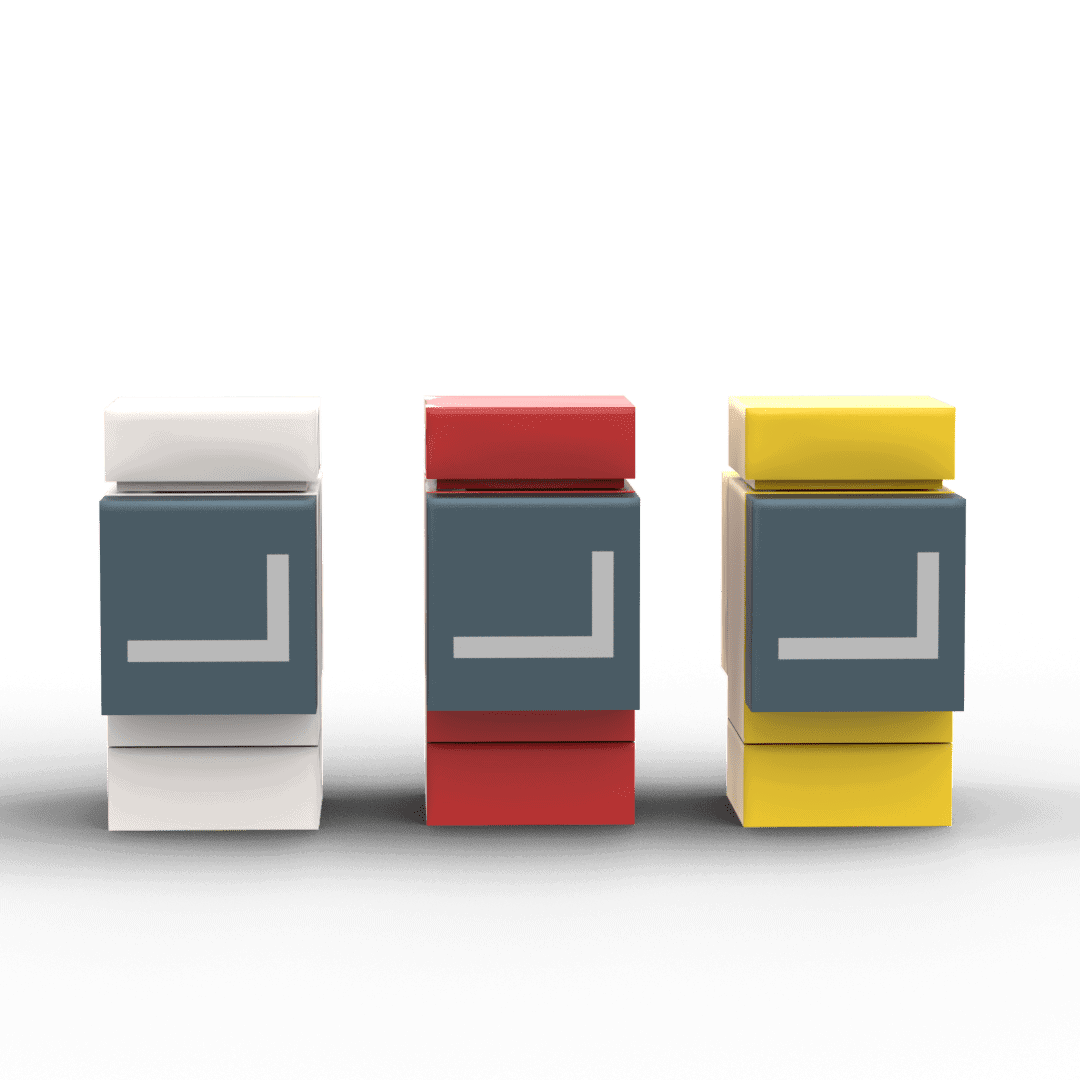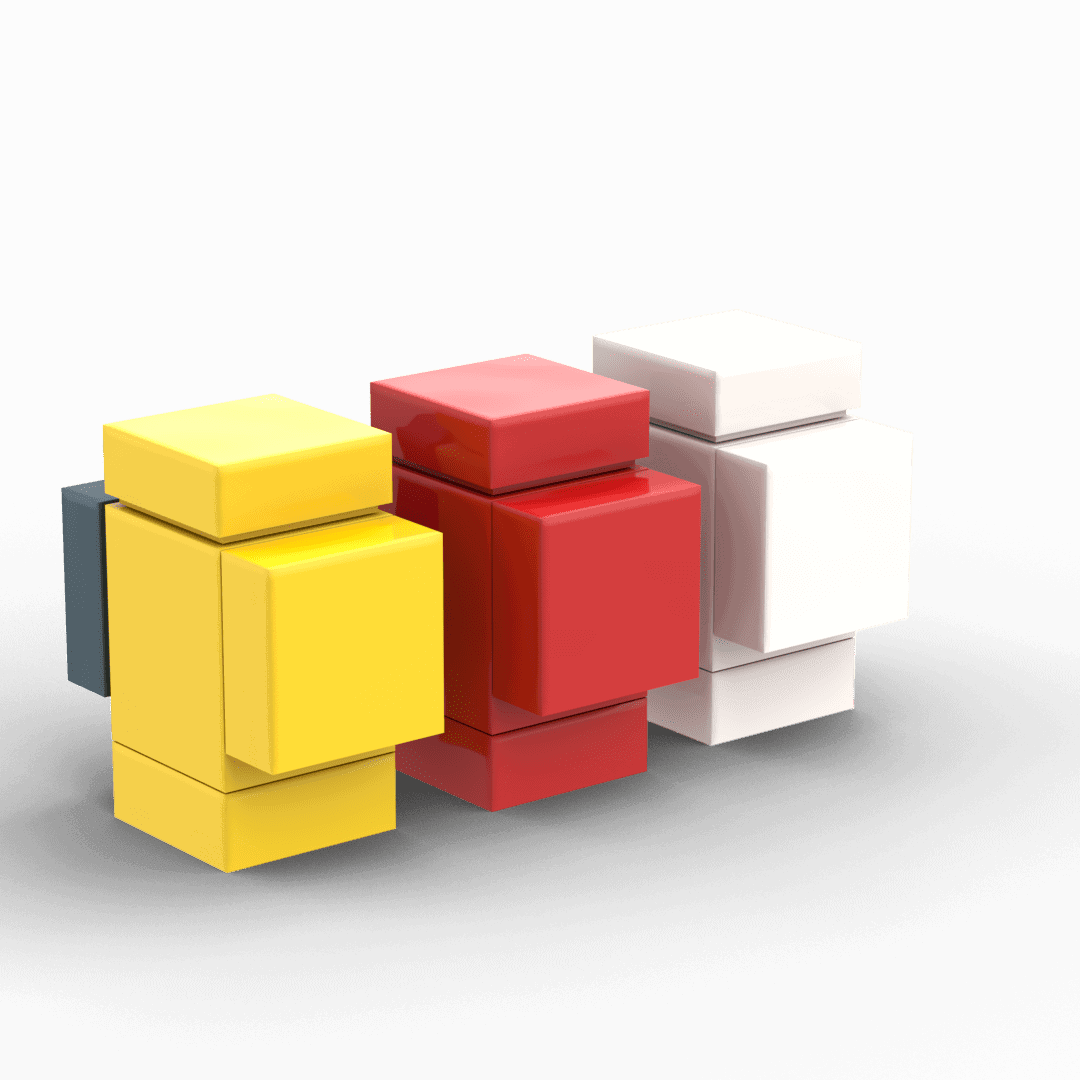 We have completed the instructions below for one of the three characters, if you would like to download the instructions you can get the PDF here.
LEGO Piece 26047 Parts List
The parts required for this build are: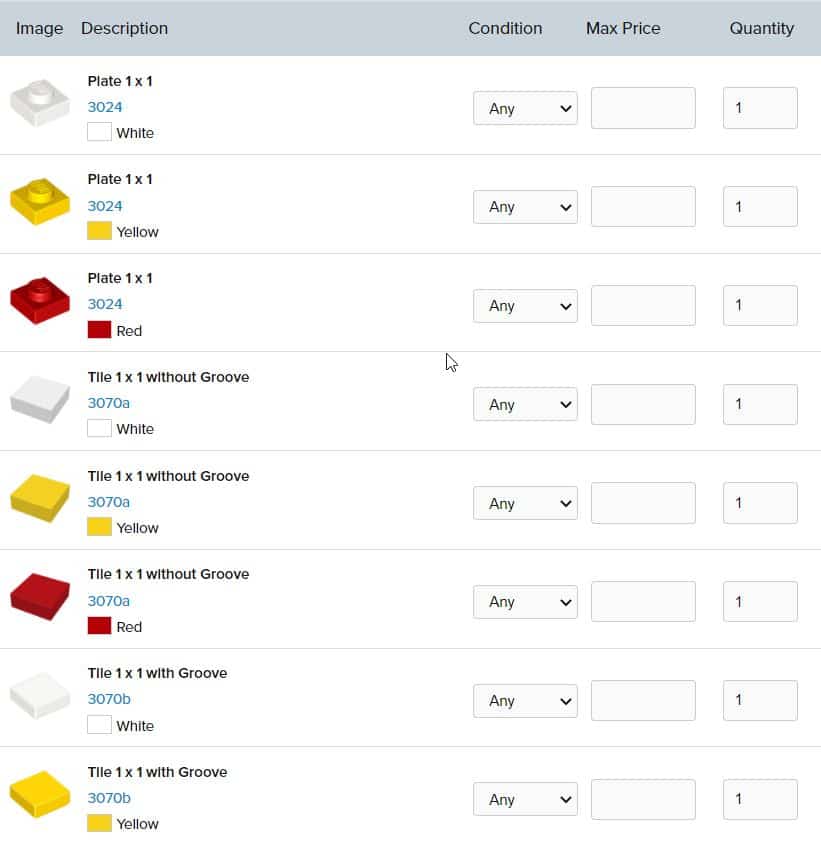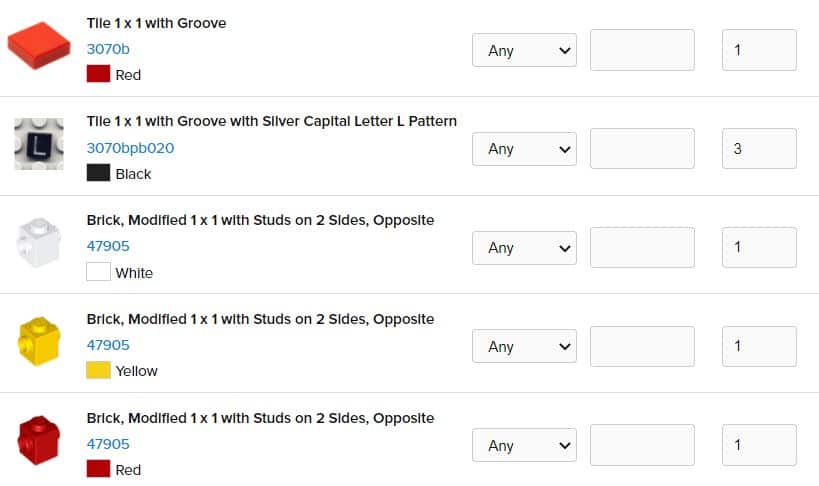 LEGO Piece 26047 Building Instructions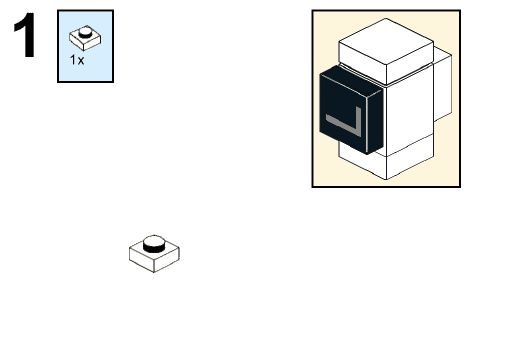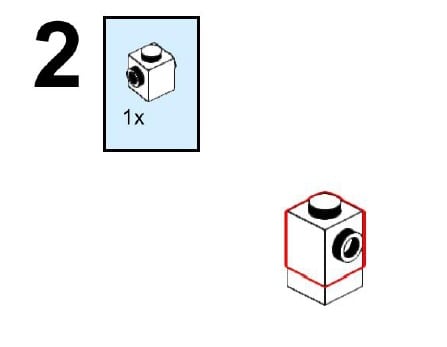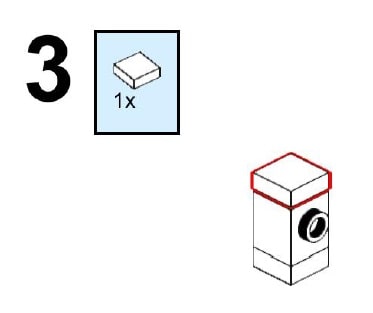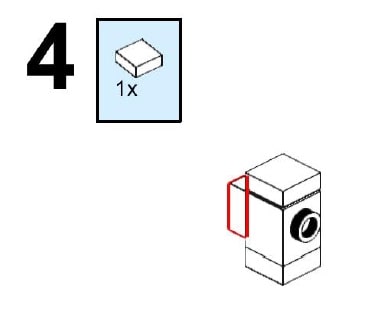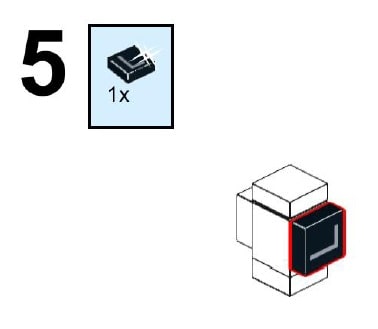 Other LEGO® Among Us Designs
If you haven't seen already we have thousands of custom LEGO® designs available on offer, there are two LEGO® MOCs (My Own Creations) that have been incredibly popular with our customers who are also Among Us fans, we thought we would share these with you too.
If you would like to get the instructions for either of these click the image to see more detail.