LEGO Powered Up is the current line of electric components that allows you to motorize LEGO® Technic sets (or MOCs for that effect too). LEGO® Powered Up was released in 2018 and has evolved quite a bit since then with LEGO® Power Functions being officially discontinued in 2020.
Key Takeaway
LEGO Powered Up vs Power Functions Video
LEGO Powered Up & Power Functions Pros and Cons
Let's do a quick comparison between the two without diving too deep into the technical details.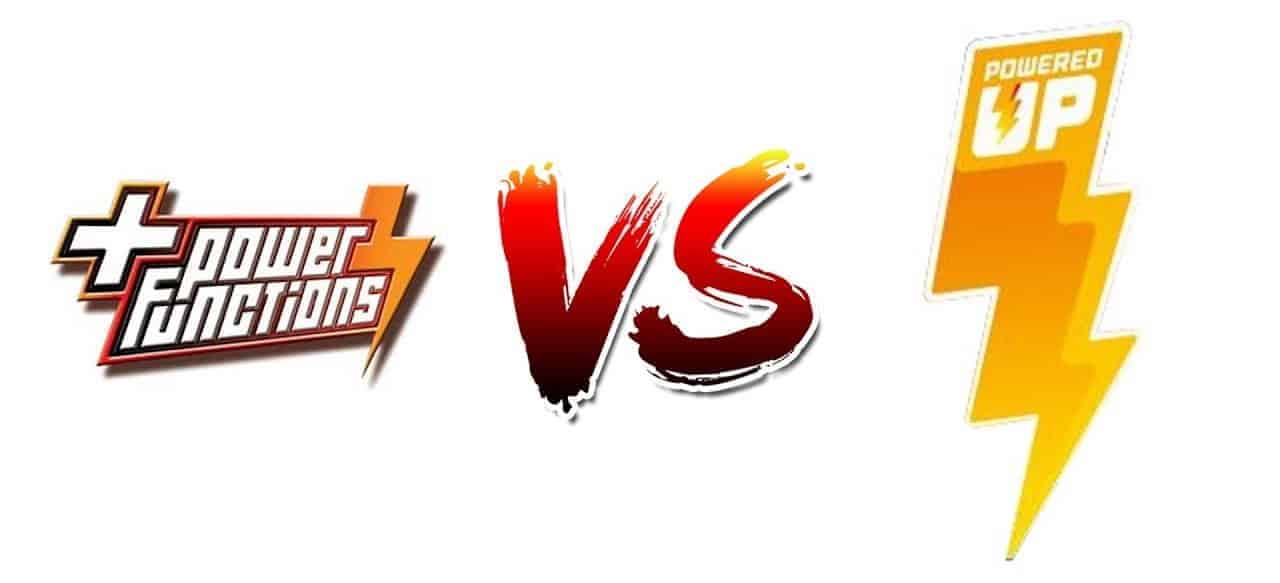 The LEGO® Powered UP line of products brought with it several innovations and improvements over its predecessor as you would expect from a new product.
What LEGO Motor Upgrades Are There?
The main upgrade was the use of Bluetooth to communicate with the electric components remotely, which allowed for control at longer distances and outdoor play, something Power Functions fell short of which used infrared light instead that was prone to issues as sunlight easily interfered with it.
A noteworthy upgrade was also the inclusion of sensors inside the motors, which can detect the axle position and make it turn the right amount instead of rotating constantly, basically turning a regular motor into a servo motor; the LEGO® Power Functions line couldn't do this, a dedicated servo motor was needed for such functions, and still, it could only turn 90º to each side with the standard controller, or had 15 predefined positions if using it with the less known "speed controller" (which wasn't usable for steering purposes due to its very slow update time).
Another major change was the fact that LEGO® Powered UP now needs a compatible android or iOS device with the Control+ app installed which works as a remote control. This allows for custom controls and virtual buttons for each LEGO® set.
In contrast, LEGO® Power Functions had its infrared emitting control with just two buttons and that was it, the same controller was used for all LEGO® Power Function sets without customizable controls.
At this point, it seems like LEGO® Powered Up is amazing, and it is, but there are some aspects limiting its success and adoption rate. Innovation and new features came at a cost… complexity!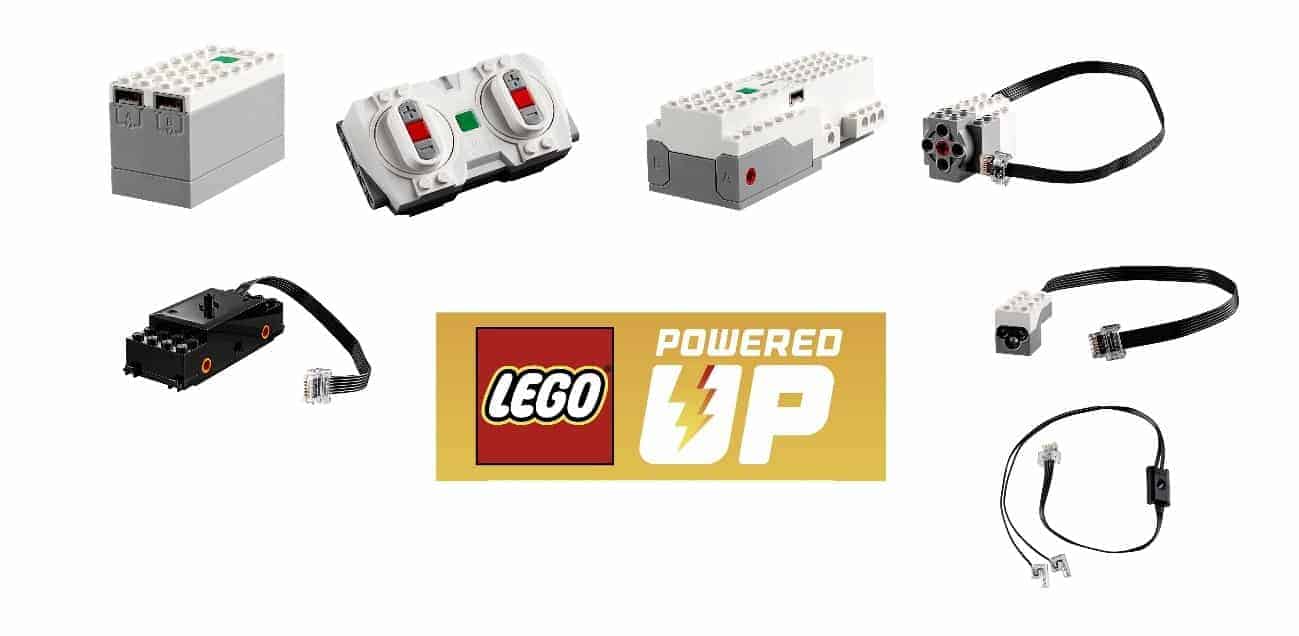 One of the main reasons for controversy is the requirement of a compatible android or iOS device to control all of the LEGO® Powered Up functions, it's third-party hardware that may at some point in the future cease to exist and is also another expense to factor in if you are let's say, an Apple fan.
I understand LEGO® probably went this way because smartphones are everywhere now, iOS and android operating systems are incredibly popular and it was probably cheaper to develop an app rather than to design and produce hundreds of thousands of remote controls. Nonetheless, this introduced a lot more steps and complexity to make the system work.
LEGO Powered Up Control + App
The control+ app needs to be downloaded and installed, Bluetooth needs to be synced between the device and the LEGO® Powered Up hub, and then controls need to be configured for each particular set, although recent updates made things easier on this front. It may take 10+ minutes to actually get stuck in and start playing with your motorized Technic set.
The Power Functions system didn't need any of that, you just turned the battery box on, placed the control in the same channel as the receiver and you're good to go, it took just seconds.
There are other things that LEGO® fans don't like about the LEGO® Powered Up system, like the fact it is directly incompatible with LEGO® Power Functions elements since the connectors are different; you are also limited to just four elements per hub, while you could stack and connect as many elements as you wanted on the Power Functions IR receiver; not to mention the price, Powered Up parts are overall more expensive, and it is slowing down adoption in general.
LEGO Powered-Up Features
The extra features LEGO® Powered Up offers surely allow for more creative freedom, but its added complexity took some of the fun away and created a steeper learning curve for newcomers, while LEGO® Power Functions remained simple to use and intuitive. This is why many LEGO® Technic fans still haven't made the move into LEGO® Powered Up and prefer its predecessor, LEGO® Power Functions, which can be enhanced with third-party hardware, but that's for another topic.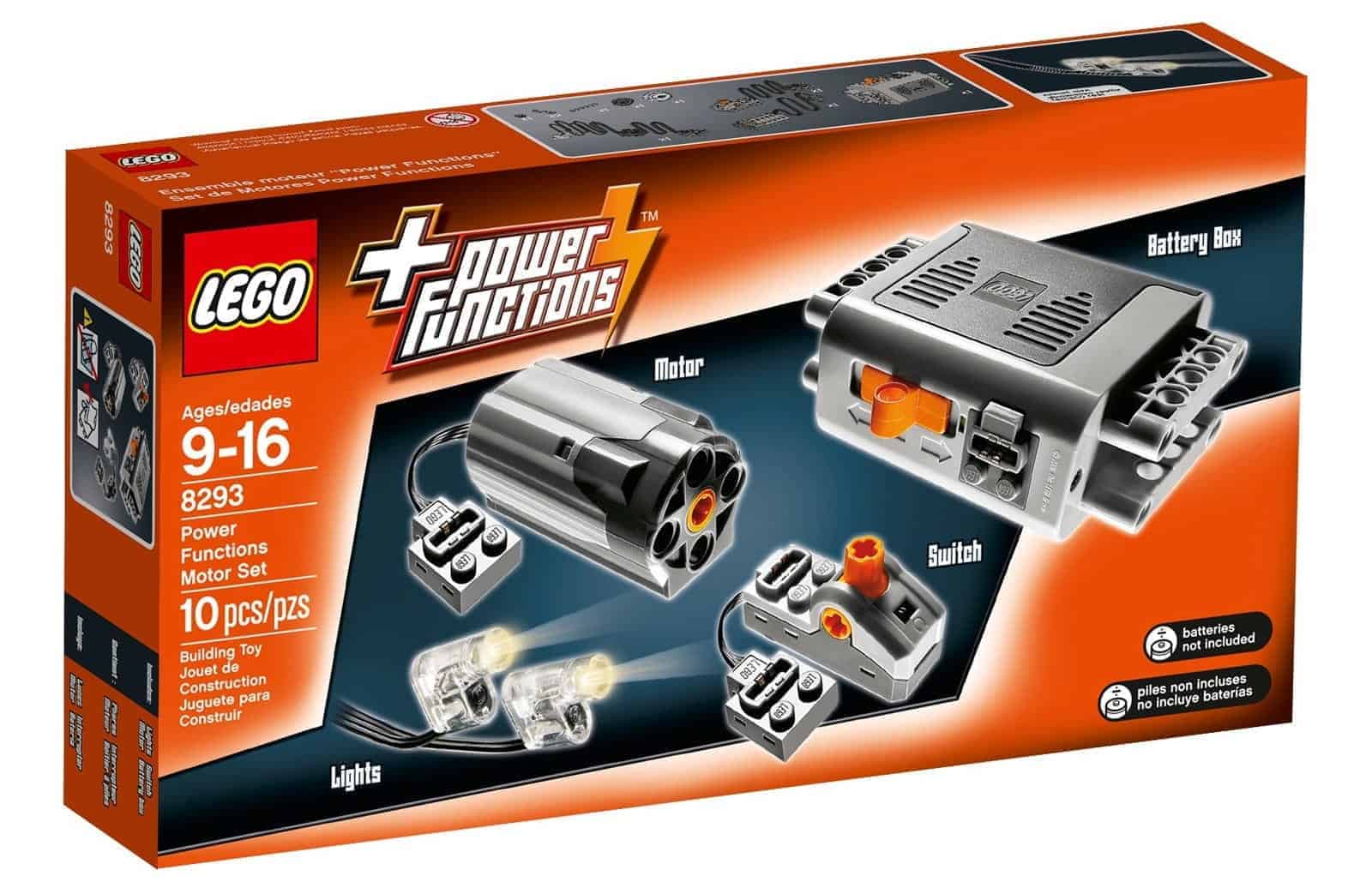 Despite LEGO® Power Functions being officially discontinued, if you like the system and want to get your hands on some parts, there is still one official way to get them, and that is through the 42095 set, the "Stunt Racer", which is still supported and includes 5 Power Functions elements: 2 l-motors, 1 remote-controller, 1 IR receiver, and 1 battery box.
It's a tracked vehicle that can do wheelies, but even if you don't like the model in this set, there are amazing MOCs and alternative models you can build with it, a lot of remote-controlled racers with steering capabilities that's for sure, visit my store to check them out!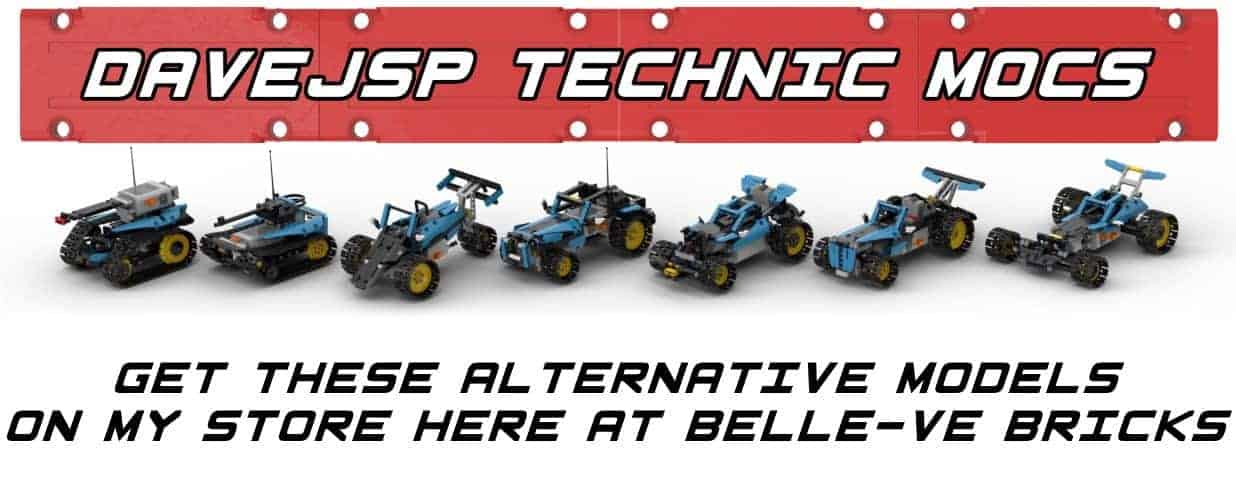 Conclusion