Warhammer is a popular choice for many creative people but it often leads to them wondering if there will ever be a LEGO® Warhammer theme. As a Warhammer fan myself I wanted to check this out and I was so happy with what I found, there may not be any official sets but there are a lot of custom LEGO® Warhammer MOCs out there!
Are There Any Official LEGO® Warhammer Sets?
Warhammer is incredibly popular, a niche on its own but it could be argued that the building principle behind LEGO® and Warhammer could entice a similar audience.
To date, there are no official LEGO® Warhammer sets or Minifigures. There are unofficial Warhammer MOCs instead.
There are a number of unofficial LEGO® Warhammer MOCs out there, some are done as fanart but those of you who want to build one of yourself will be pleased to know that some people have made the MOCs with instructions!
There is also the option to have one set designed for you via commission work, this way you can have your own custom LEGO® Warhammer model designed for you.
What Can I Expect to Find Online?
LEGO Warhammer MOCs
A LEGO® MOC (My Own Creation) is a design that has been made by a LEGO® fan typically using software such as Stud.io by BrickLink.
One of the things I love the most about LEGO® MOCs is that the designs are not bound to the same rules as the official LEGO® sets. if you're interested in how to create your own MOCs we have a great post to get you started right away.
When a set is made for production they have to keep in mind things like the cost and rarity of parts but when a MOC is made (assuming the design is for fun not to be sold) all these limitations are removed!
I mentioned earlier that there are no official LEGO® Warhammer sets available but there is a good amount of LEGO® Warhammer MOCs online.
Let's check out what LEGO® MOCs are out there…
List of LEGO® Warhammer MOCs?
1. LEGO® Warhammer Ogre Cave
2. LEGO® Warhammer Patriarch's Storm Steam Tank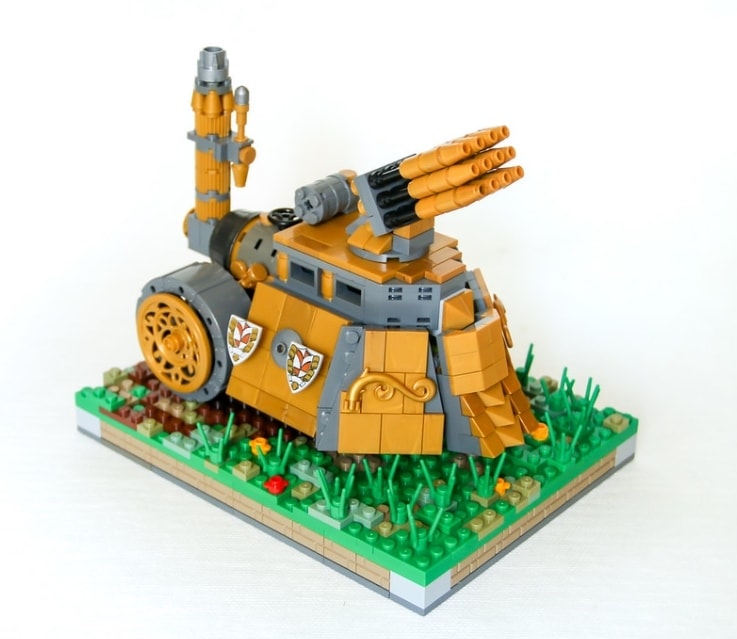 3. LEGO® Warhammer WH40k Imperial Guard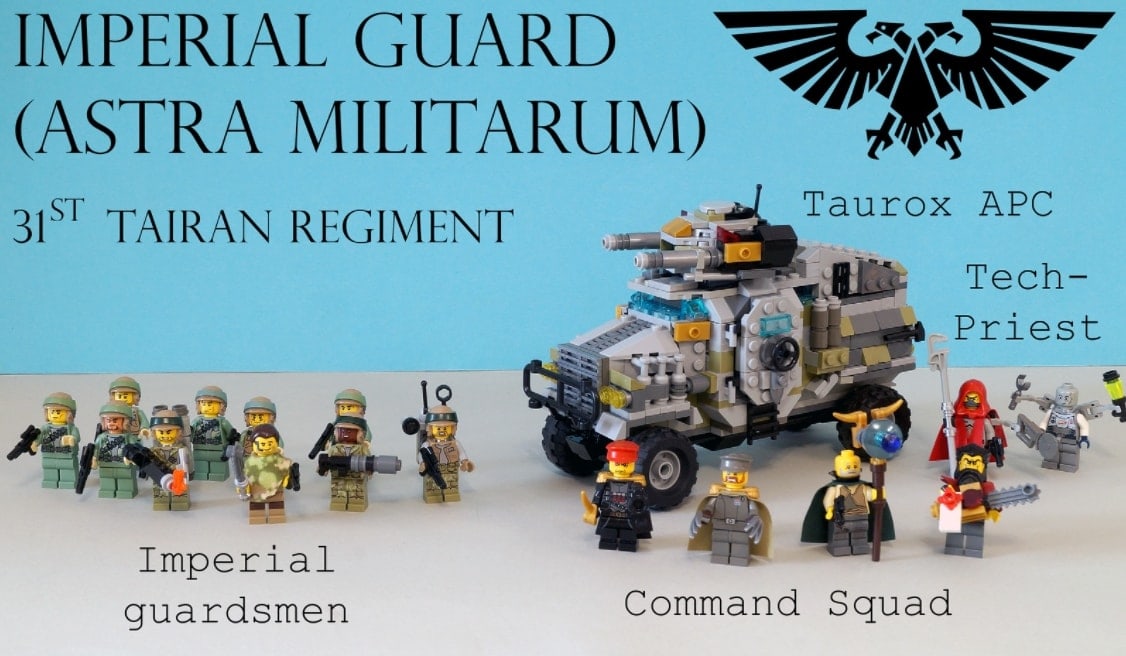 4. LEGO® Warhammer Gyrobomber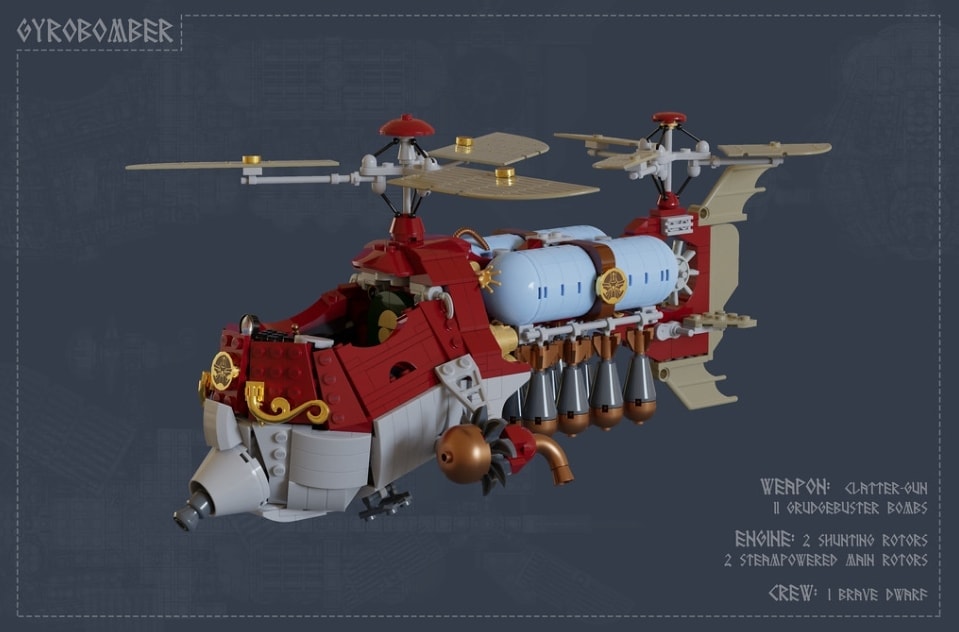 5. LEGO® Warhammer 40k Ultramarines

6. LEGO® Warhammer Sarthorael, Lord of Change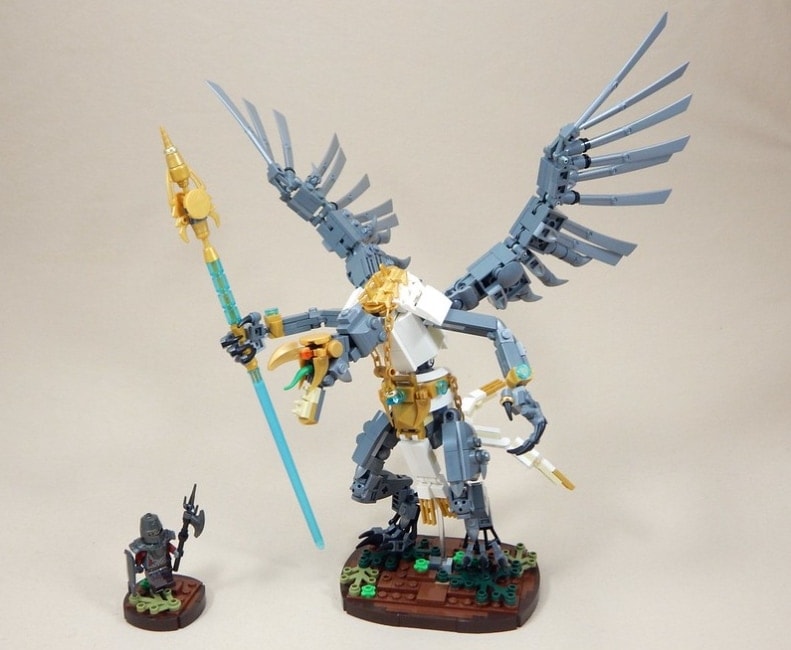 7. LEGO® Warhammer Shadow Raven Patrol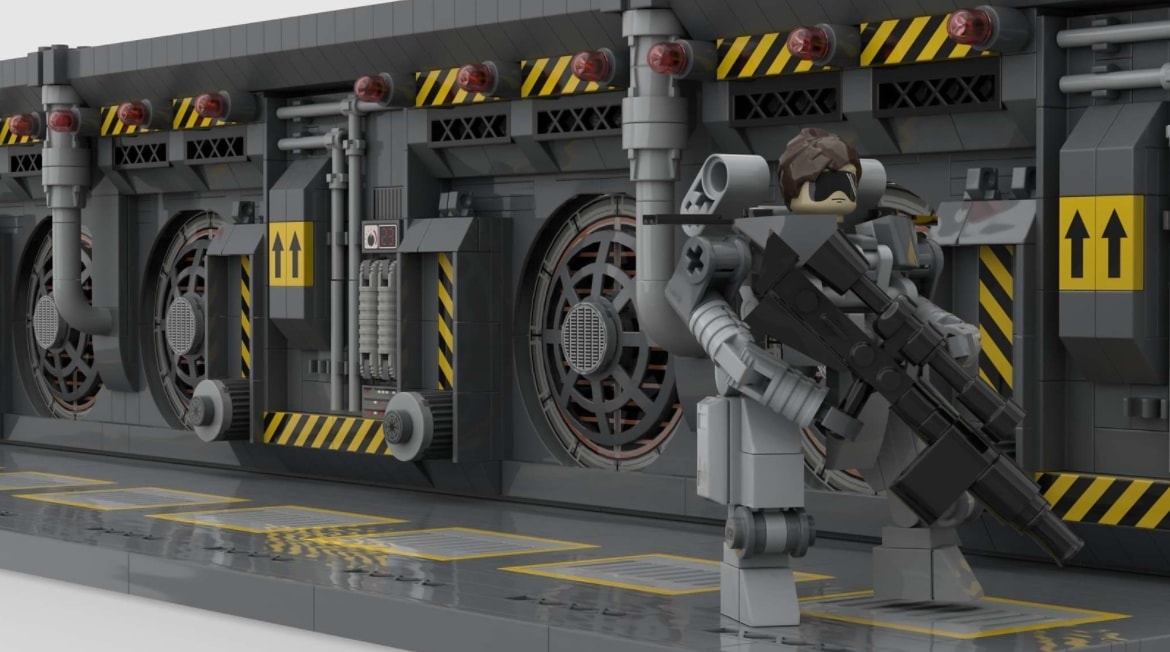 8. LEGO® Warhammer Great Unclean One, Plague Drones, & Herald of Nurgle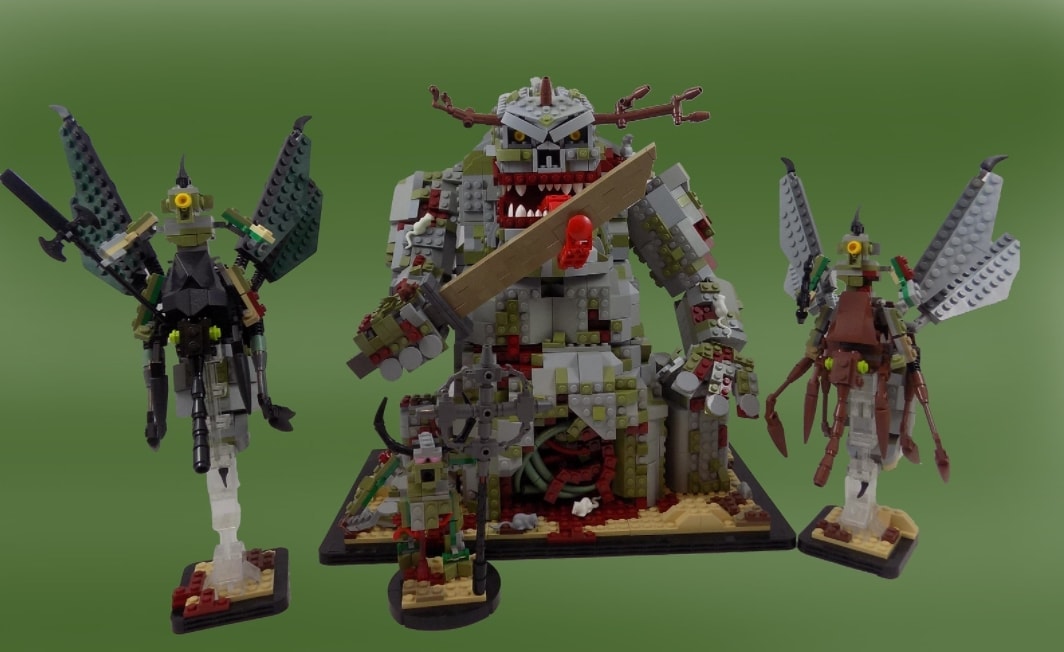 9. LEGO® Warhammer Karak Kadrin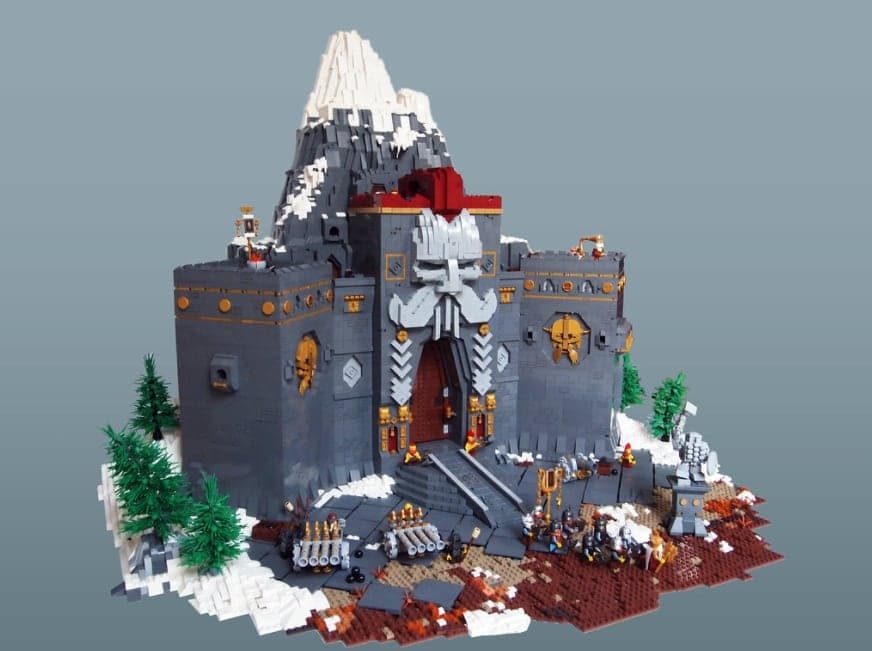 10. LEGO® Warhammer 40k Centurion VS Ork Warboss Duel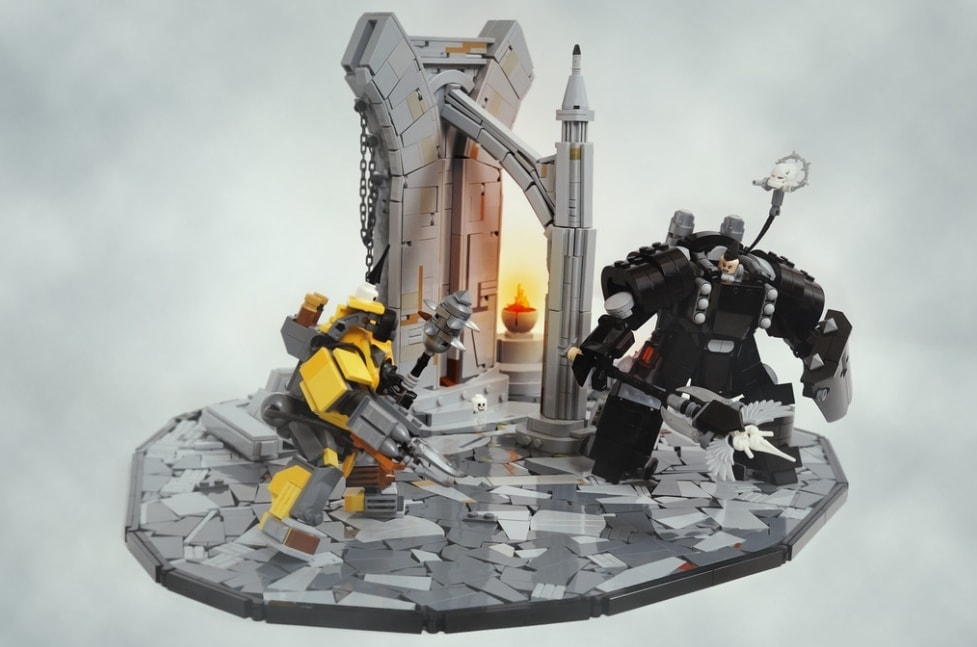 11. LEGO® Warhammer 40K Terminator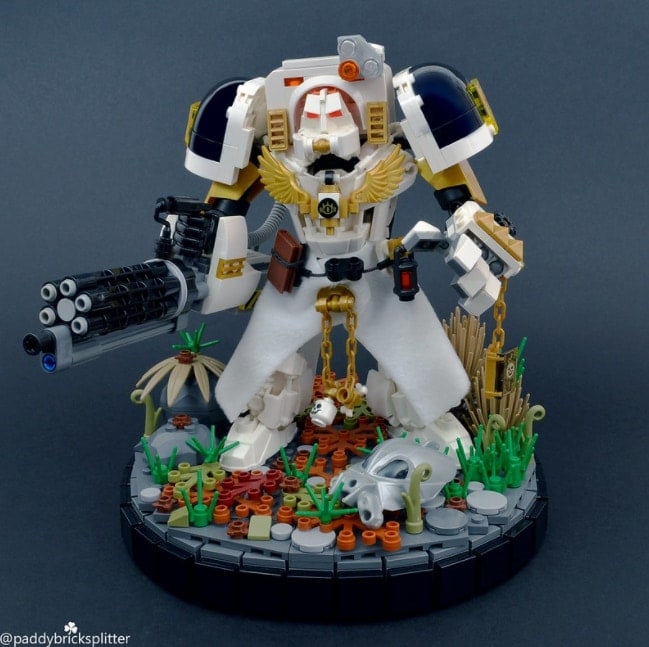 12. LEGO® Warhammer 40k Terminator Squad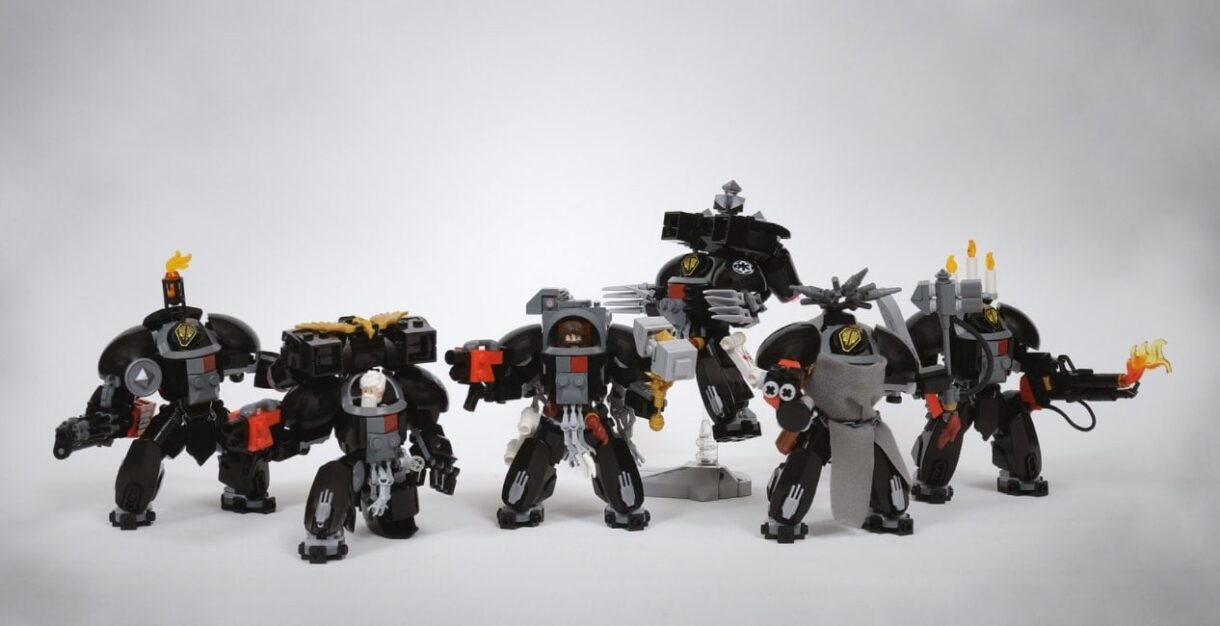 13. LEGO® Warhammer Rori Dulgisson, Thane from Karak Zorn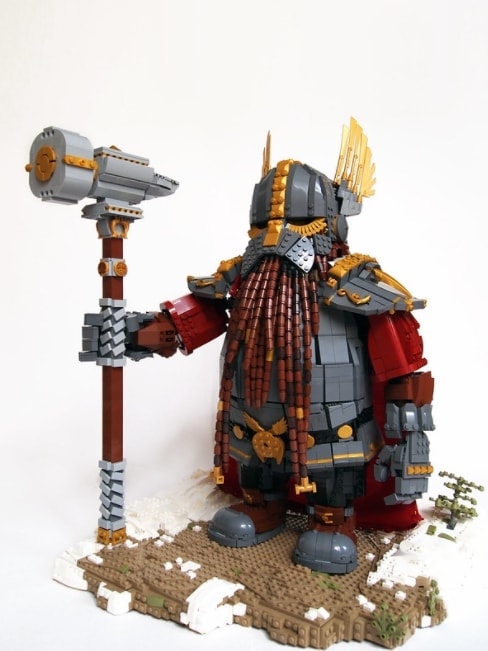 14. LEGO® Warhammer Macy's Razorback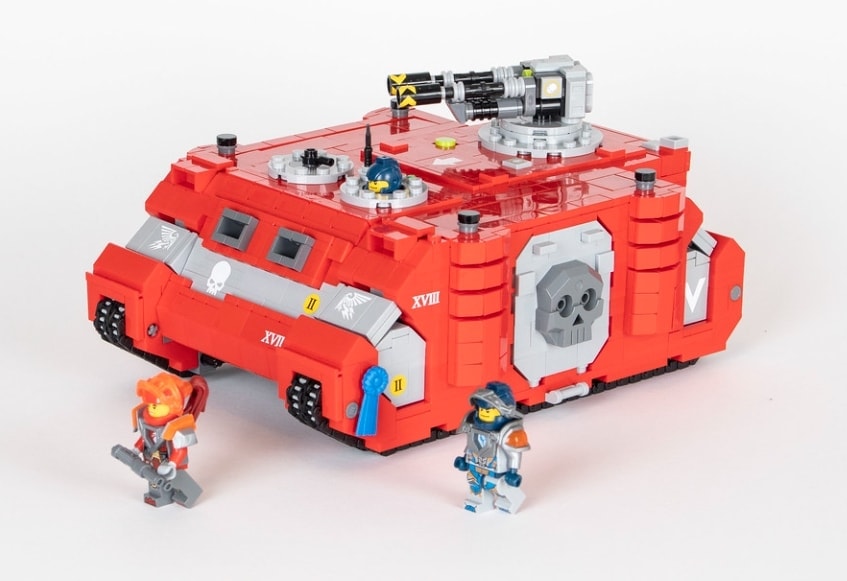 15. LEGO® Warhammer 40k Blood Angels Captain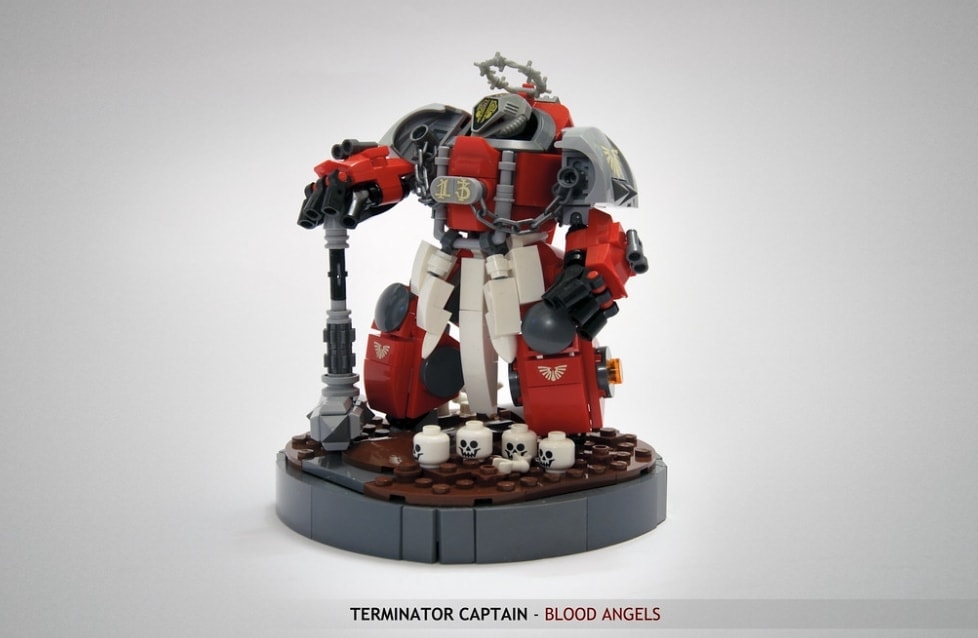 16. LEGO® Warhammer 40k Bolt Pistol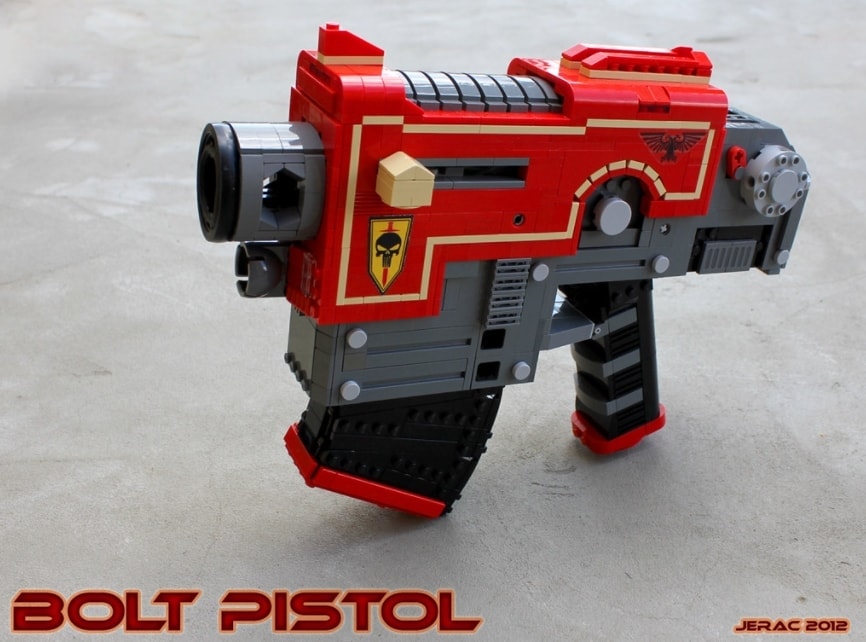 Below you will find a video of the LEGO wh40k Bolt Pistol to watch.
17. LEGO® Walking Warhammer 40K Dreadnought
Conclusion
If you are one of the many people who are a fan of LEGO® and Warhammer I am hoping that this post has brightened your day. There are so many amazing LEGO® Warhammer MOCs online and I only expect more to come too.
I do not expect to ever see an official LEGO® Warhammer set but this post shows that this doesn't matter when software like Stud.io exists as people just like you who want a Warhammer design will just make one!
If you are a LEGO® designer and want to learn more drop me an email at matthew@bellevebricks.com.