Description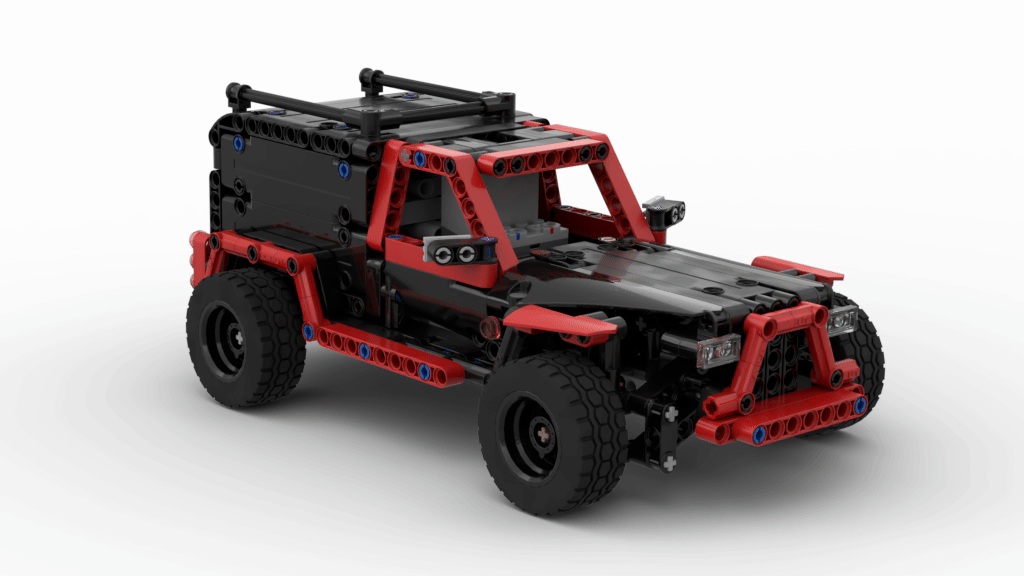 This new MOC is just an aesthetically different version of a previous release, the "Red Arrow SUV". It uses the same chassis, but with a different bodywork and wheels. If you want to know more about the origin of these two MOCs, please visit the original version here.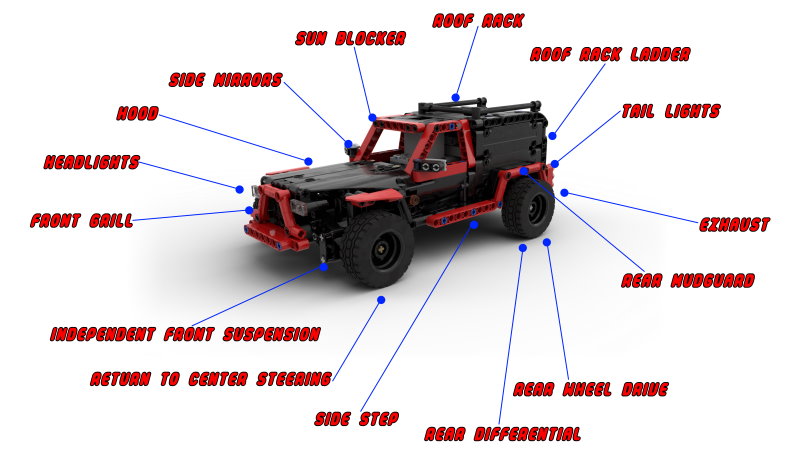 To sum it up, this MOC features independent front suspension using rubber bands, return to center steering using 1 l-motor and an open differential on the rear wheels. The battery pack is hidden in the trunk and can be turned on or off by pushing or pulling the roof rack ladder at the back of the SUV. The IR receiver is inside the driver's cabin, as well as all wires.
Interestingly enough, the steering and suspension were built using only liftarms, connectors, axles and pins, no fancy or specialized parts here.





NO PHYSICAL BRICKS, ONLY DOWNLOADABLE CONTENT
With the purchase of this object you only purchase downloadable PDF instructions and
Parts List