Description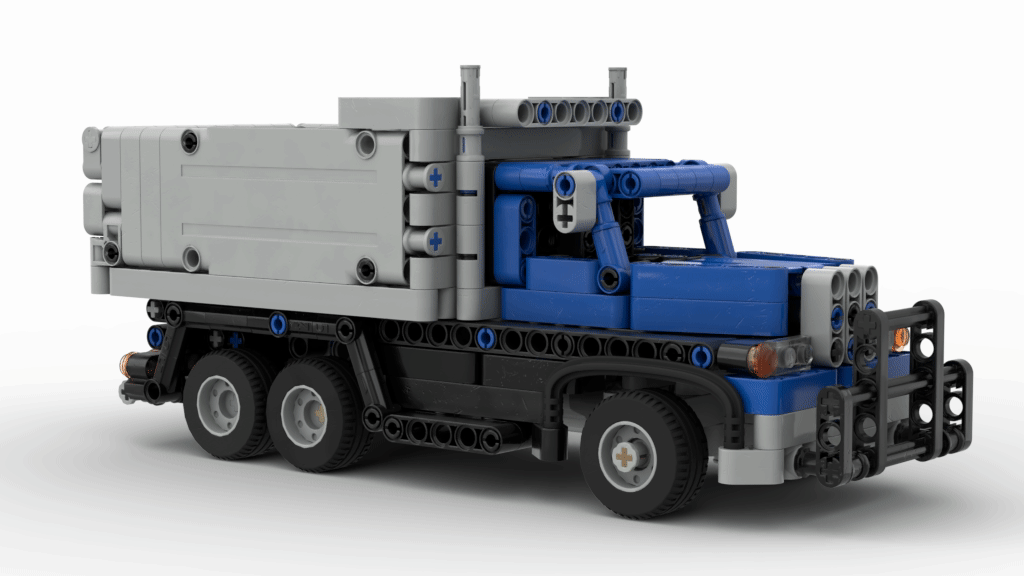 Anyone who's been following my work, already noticed i mostly create medium-sized fast RC cars, but this time i wanted to take a breather from that and do something a bit different, so i challenged myself to do something at a small scale, minifigure scale if possible, and this was the result.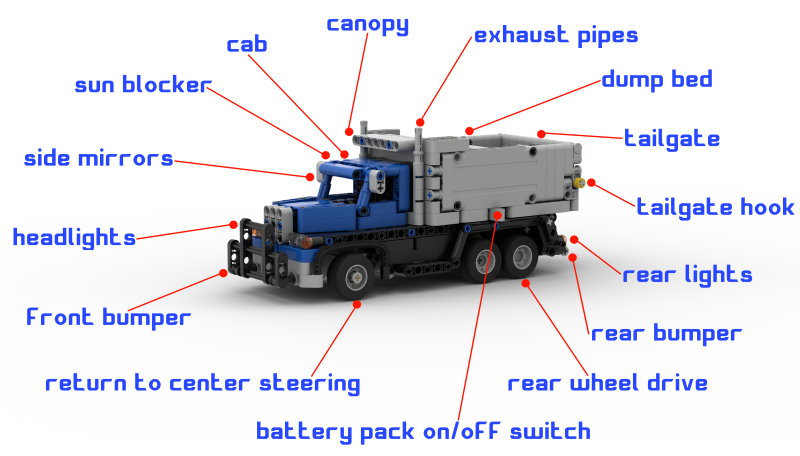 It's still a remote controlled vehicle, but i never tried build something this small, which bring me to my main obstacle: I just realized how big the standard Power Functions Battery Pack is, gosh, it really limits what kind of vehicles you can do at such small scale. The original idea wad to make some kind of car, but the battery is so big, it's difficult to give the model a proper shape, not to mention the two motors to drive it, so i decided to build a truck, and the the dump bed seemed ideal to hide both the battery pack and the IR receiver, so i went with that idea for this MOC, although at some point i considerd doing a missile launcher platform instead of the dump bed, maybe on a future MOC if this one gets enough support or demand.
Now that's describe the vehicle itself, it is 30 studs long, 13 studs high, and just 12 studs wide, quite small for a truck. It has a good ground clearance given its size; the driving is fully remote controlled, having one servo motor controlling the steering, and one l-motor powering two of the four rear wheels, the motor to wheels gear ratio is 1.667:1, which makes the truck go somewhat slow, but has a substantial amount of torque. The dump bed can be manually lifted via a crank on the side of the truck that controlls a small linear actuator which represents the hydraulic lift piston; the dump bed has a tailgate which is locked using an axle to represent the tailgate hook, it needs to be taken out for the tailgate to open as the dump bed is lifted. The battery pack and IR receiver are inside the dump bed, so there isn't much room for cargo, their wires are well disguised within the truck chasis, the building instructions describe how to hide them. The battery pack can be turned on or off via a button to the side of the dump bed.
As usual, i tried to pack as many details as possible, look at the photo above to check them out.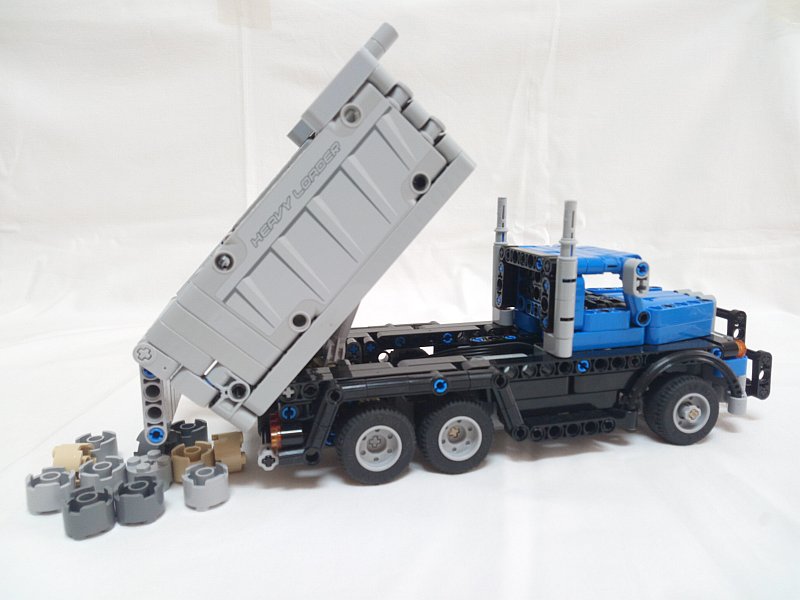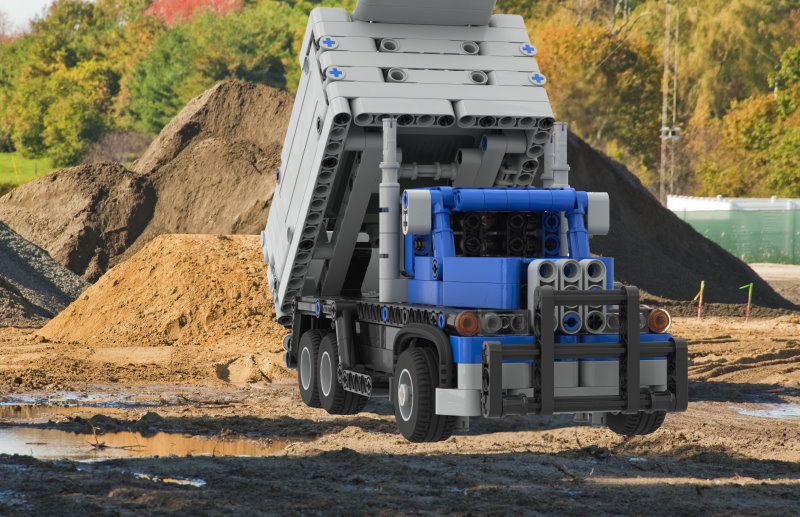 NO PHYSICAL BRICKS, ONLY DOWNLOADABLE CONTENT
With the purchase of this object you only purchase downloadable PDF instructions and
Parts List