Description

This vehicle is an alternative build aka "C-Model" of the LEGO set 42095 "Remote-controlled Stunt Racer". It runs on conventional wheels and has return to center steering.
It uses a single l-motor to power one of the rear wheels and the other l-motor is dedicated to steering, which returns to center automatically by using a common rubber band.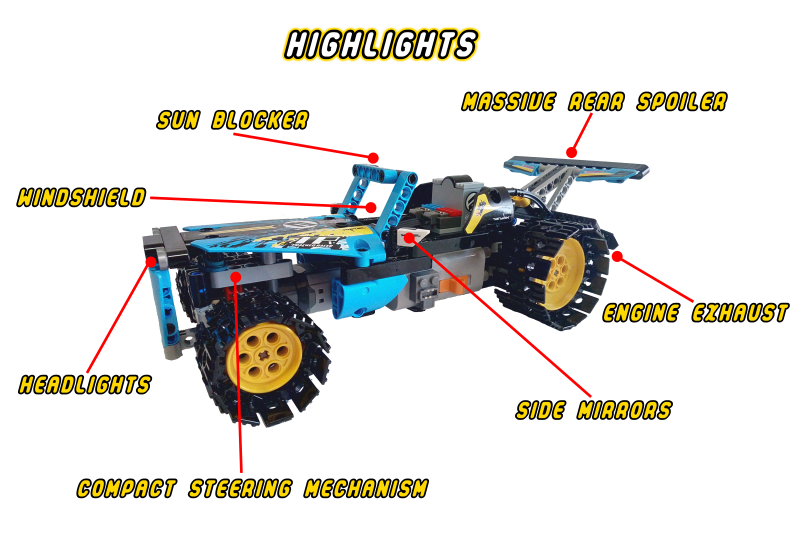 The rubber i used is commonly found on many stores (it's not official from LEGO), it measures around 4cm on a flat surface in circular shape, measures around 2.5cm on a flat surface when twisted once, and around 1.7cm when twisted thrice like i used on the steering system of this MOC.
The only limitation are the "tracked wheels", since there is no rubber, they don't have traction on smooth surfaces, this vehicle can only run on rough terrain like dirt, sand and snow, so it is basically an off-road racer.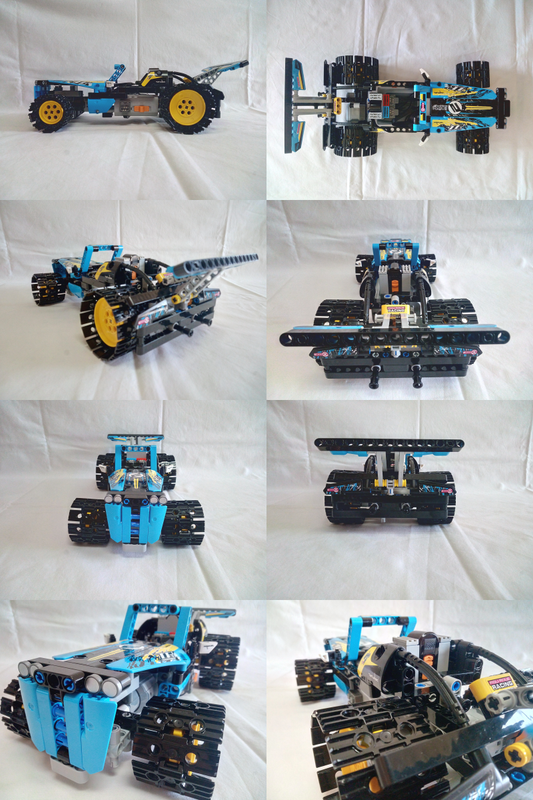 I tried to add as many details as possible given the available parts. The battery pack button is easily accessible on the side, the IR receiver is well positioned to get the cleanest signal possible and the driver cabin is used for cable management, giving it a cleaner look.
Have fun building it, but the most important is to have fun playing with it.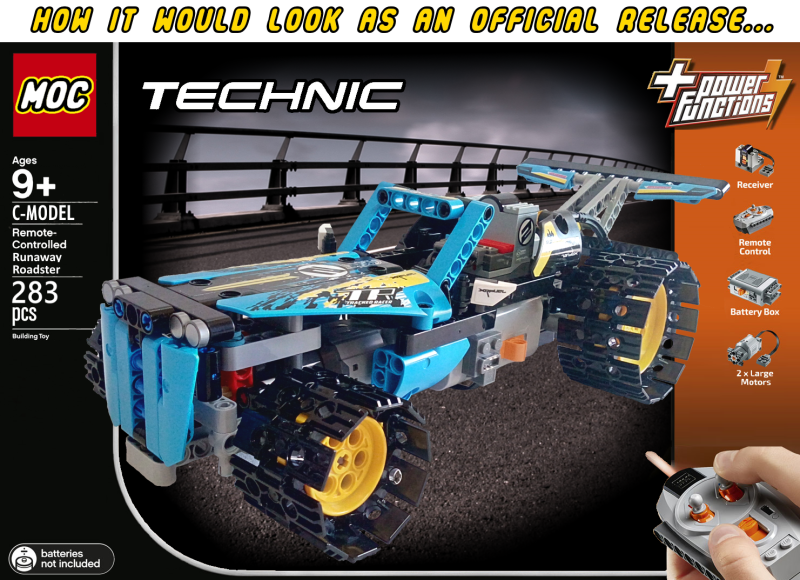 NO PHYSICAL BRICKS, ONLY DOWNLOADABLE CONTENT
With the purchase of this object you only purchase downloadable PDF instructions and
Parts List