Description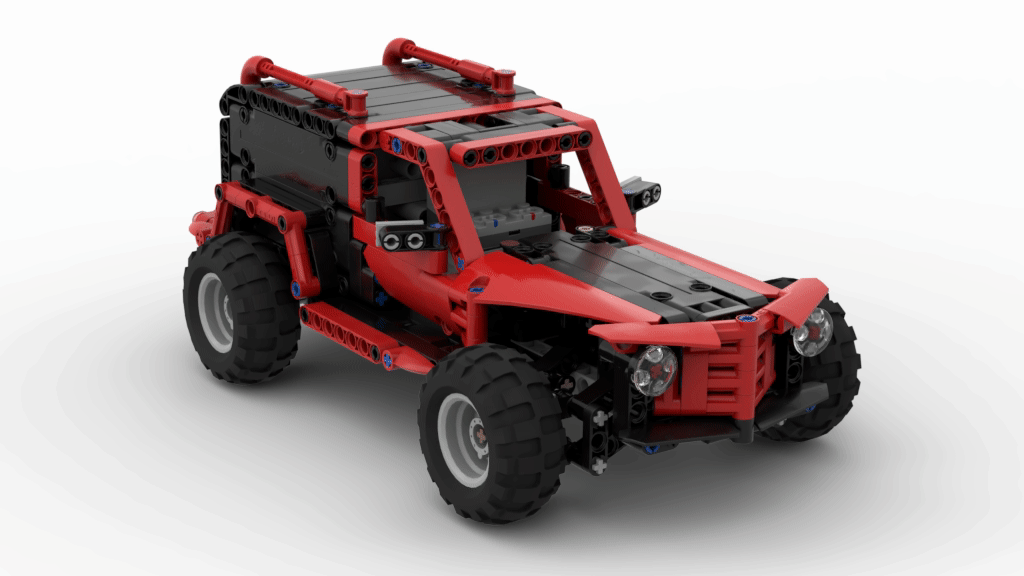 Hello and thank you for checking out my MOC, much appreciated. I call it "Red Arrow" due to its front design and color.
This was one of the rare occasions in which i started building without knowing what i wanted to make. I was just doing experiments, trying developing a front section with steering and independent suspension using only common liftarms, connectors, axles and pins. After all, not everyone has those fancy, specific pieces for that purpose, so, yeah, why not?…
I was indeed able to create it and that was the starting point, seemed appropriate for an off roader, so i kept going in that direction; only later on when i already had the chassis assembled, did i decided it was going to be an SUV.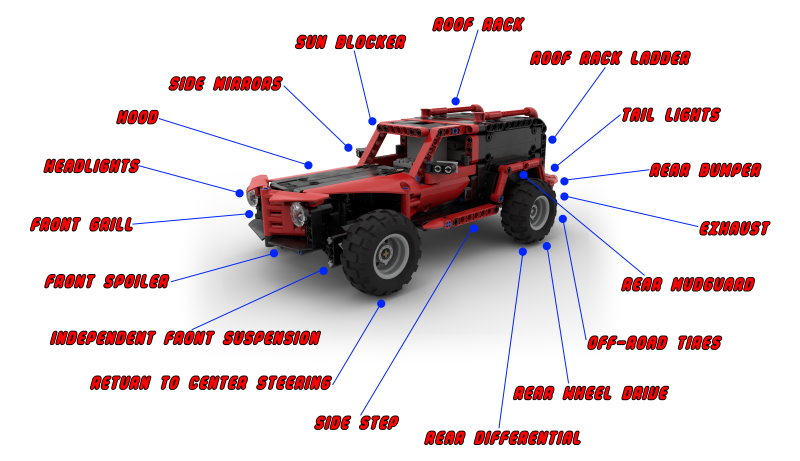 Now let's talk about the vehicle itself. It is 35 studs long, 20 studs wide, and 14 studs tall, somewhat small. At this scale, the smaller off road tires looked better, so i went with those. Being an SUV, it needed to have good ground clearance and it should at least be RWD, both requirements were met. I don't usually include a differential on off road RC vehicles due to the high probability of them becoming stuck, but i added one on this MOC, it just seemed right, and the front suspension (without shock absorbers) is so responsive it will help the SUV maintain ground contact for sure.
One L-motor is used to drive the rear wheels, the ratio between the motor and the wheels is 1.167:1, so it is slightly biased towards torque. Another L-motor is controlling the steering, which returns to center automatically by using a rubber band driven mechanism. The IR receiver is occupying the driver's cabin and the standard Power Functions battery pack is hidden inside the large trunk. To turn the SUV on or off, you just need to push or pull the ladder in the back respectively.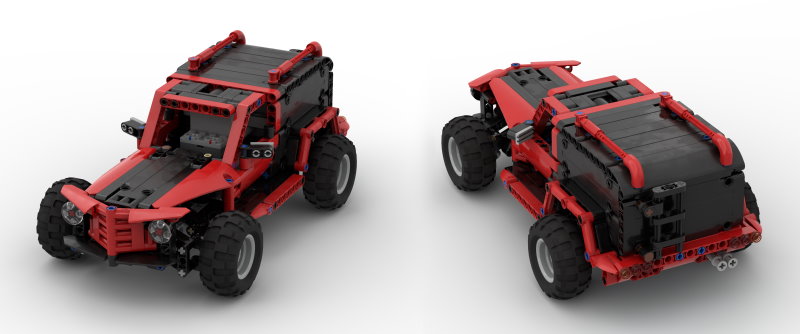 For me, the most interesting aspect about this MOC is definitively the steering with a decent turn radius and the independent suspension with long travel capabilities. They work flawlessly, so well i actually had to limit both the suspension travel and steering turning radius for this MOC to function properly. The building instructions point out the limiters, so you can choose not to include them if using this for your own MOCs.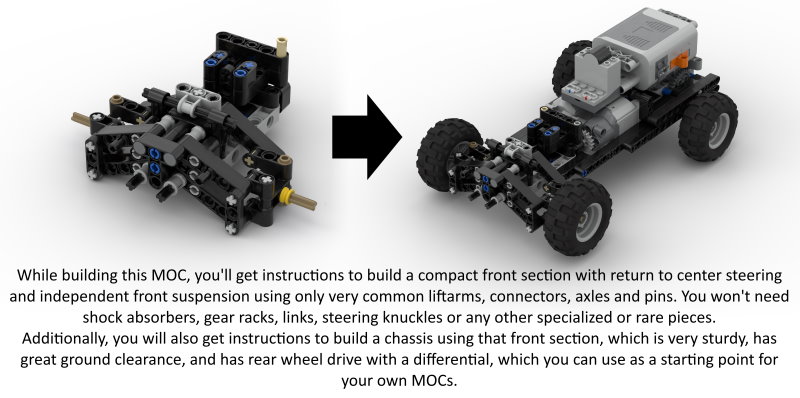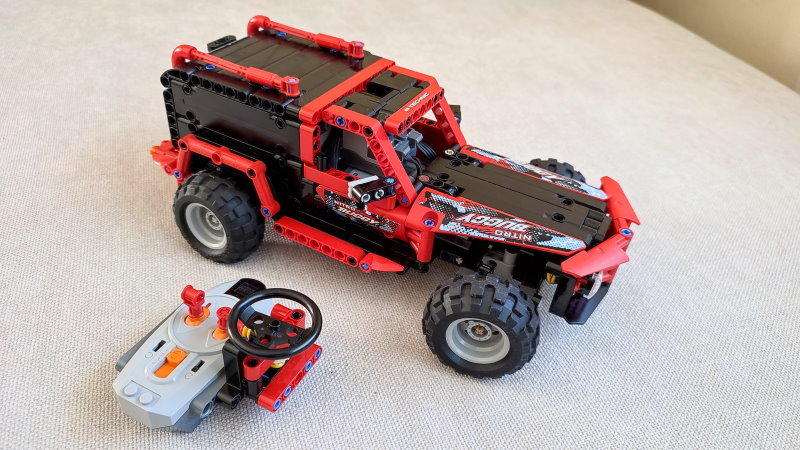 NO PHYSICAL BRICKS, ONLY DOWNLOADABLE CONTENT
With the purchase of this object you only purchase downloadable PDF instructions and
Parts List