Description
Rebuild your LEGO Technic set 42095 into a Racing Inverted Trike!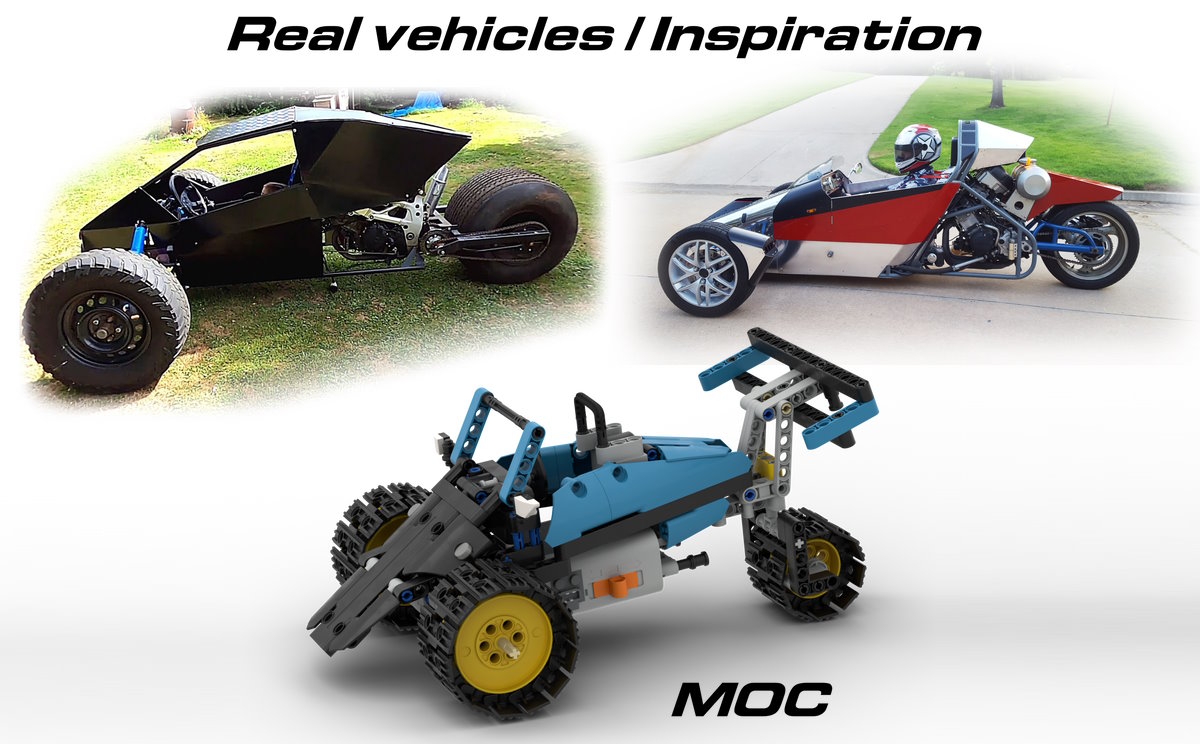 The set is very limited in its parts inventory, so I had to get creative, I mean, I couldn't implement a proper steering system with front-drive, so instead, I designed it to have each motor directly driving each front wheel, which allows for drive and steering at the same time, it can be tricky to control though, but it's a lot of fun once you get used to it.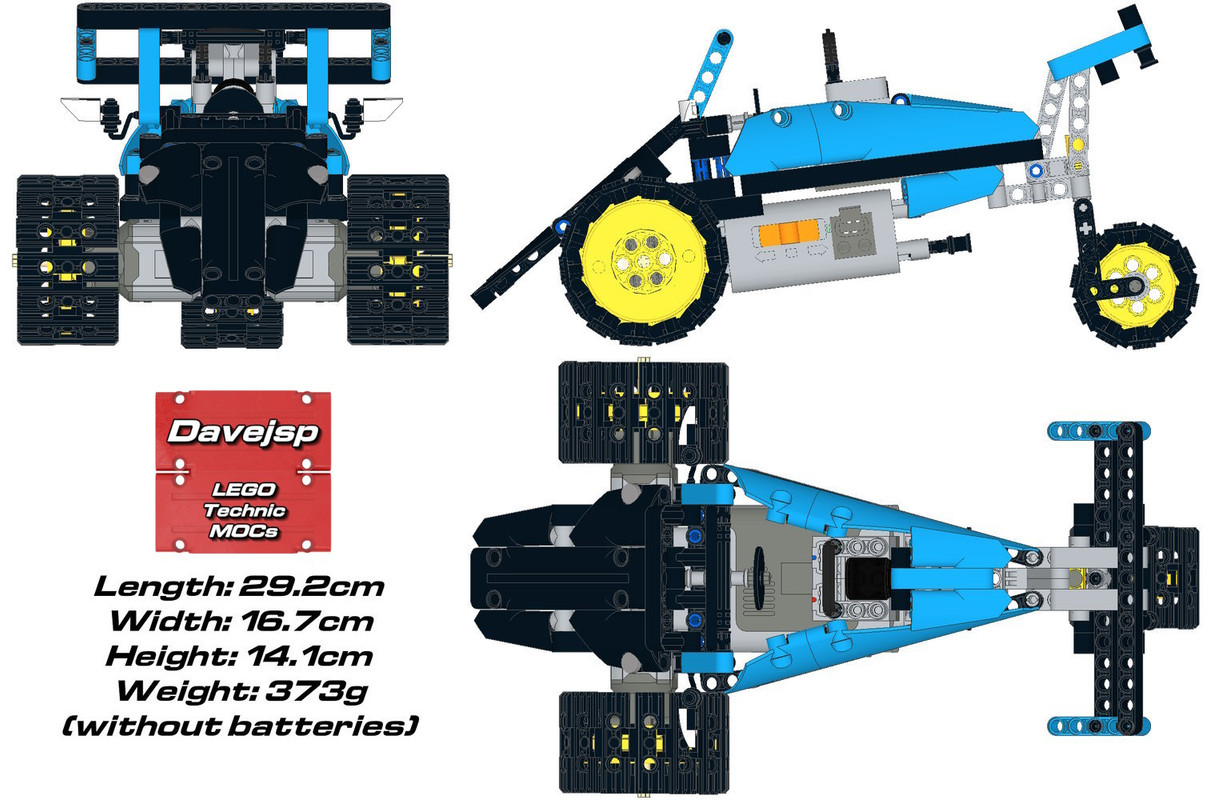 Functions:
– Remote-controlled front-wheel drive and steering.
Worth mentioning aspects:
– The button to turn it on or off is easily accessible
– Batteries are easy to swap, a quick, very small disassemble is needed
– Adjustable rear spoiler