Description
Rebuild your LEGO Technic set 42109 into a "Racing Cabriolet"!
Breathe new life into your "Top Gear Rally Car" by rebuilding it as a "Racing Cabriolet" with completely different aesthetics.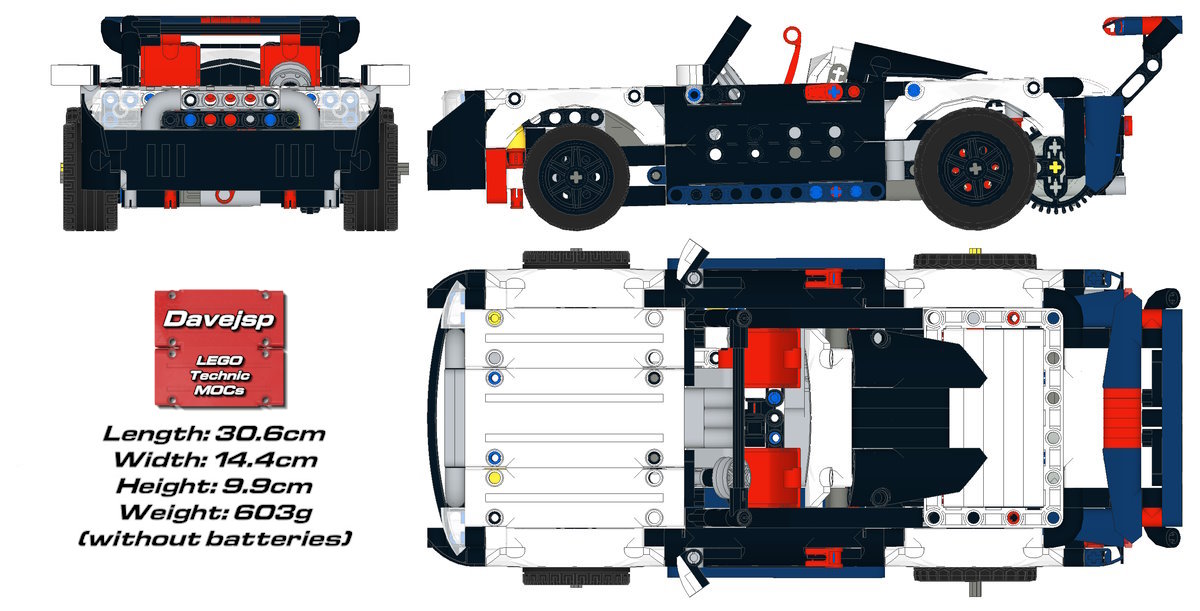 Functions:
– RC rear-wheel drive through a differential
– RC steering
Worth mentioning aspects:
– The button to turn the PU hub on or off is reachable with a finger
– Batteries can be easily swapped from below
– Features details not available on the original model, like a basic interior.
– Needs a custom profile from the Powered Up app to be controlled. Detailed steps are provided within the MOC building instructions for this as well.