Description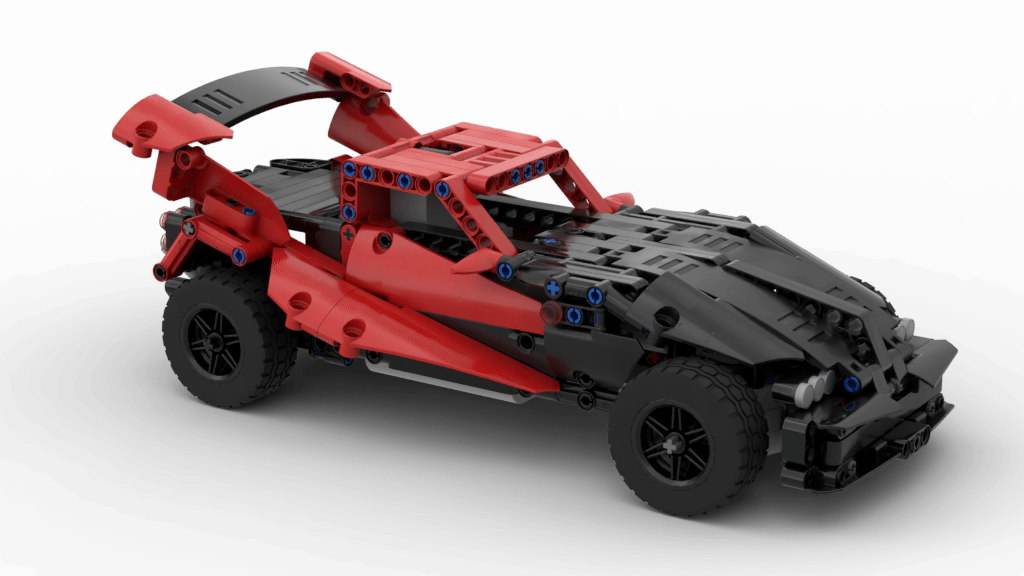 This MOC is a remote-controlled road racer, built to be fast and nimble.
It's RWD, without diferential to avoid becoming stuck on slight ground changes. The default gear ratio is 1:1,667 which means it can run really fast if you give it space, but isn't able to take on slopes, you can change the gears if you so wish. It features what is called "realistic pivot steering", which means the front wheels don't travel back and forth while turning, this allowed me to design the front very close to the tires without the problem of colliding and causing friction, and also allows for a very good turning radius as you can see in the video below.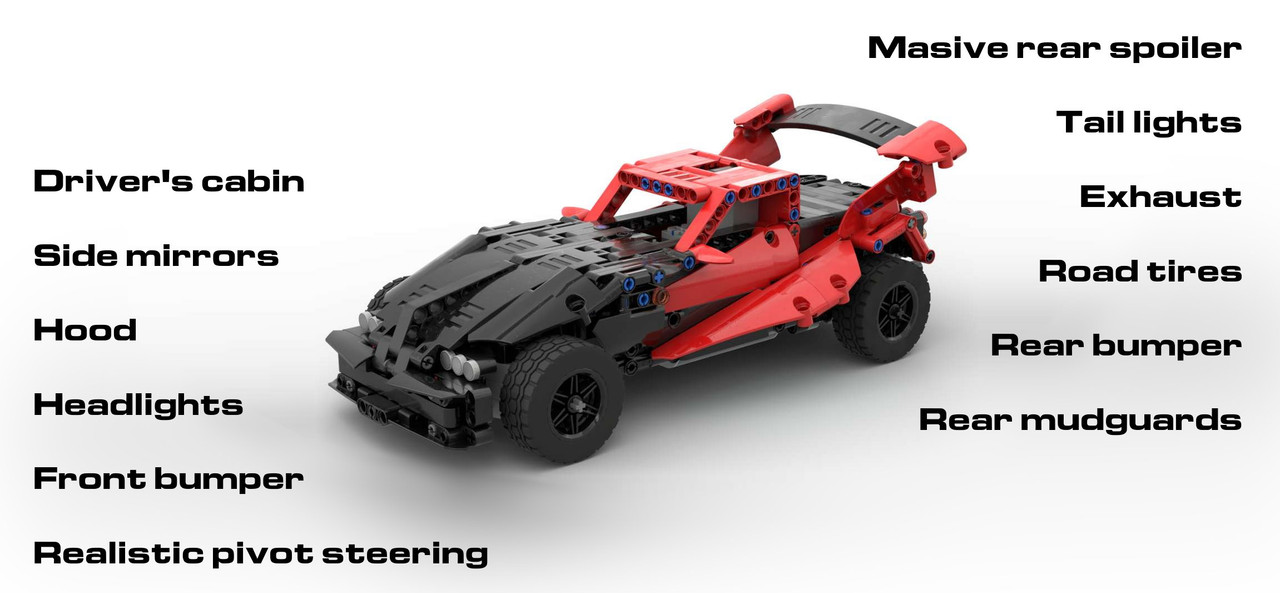 Main functions:
-One l-motor powers both rear wheels with a ratio of 1:1,667 to make it run forward or backwards.
-One servo motor controlls the ralistic pivot steering mechanism with an excellent turning radius.
The model includes various details such as: head lights, front bumper, hood, sun blocker, side mirrors, rear spoiler, tail lights, exhaust, rear bumper, and more.
Hope you like it and have fun playing!