Description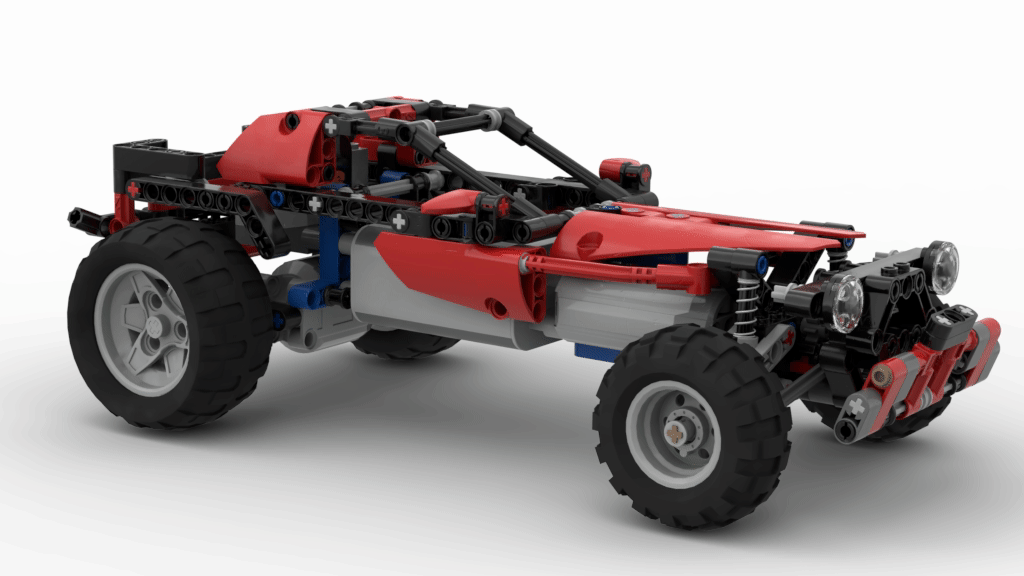 It's a motorized alternative model for the 8048 set "Nitro Buggy". I have that set and i know it's kinda old now (around 12 years), being released back in 2009, but i liked it when it came out and still do, i find the original model quite good, but don't understand why Lego went from a Buggy to a tractor as a B-Model, when this set as so much more potential.
Some months ago i made another motorized C-Model from that set, the "Nitro Hot Rod" an old looking vehicle to differentiate it from the original model, but now i wanted to do the reverse and build something modern-looking, because… i dunno, why not 😀 even older sets deserve some love.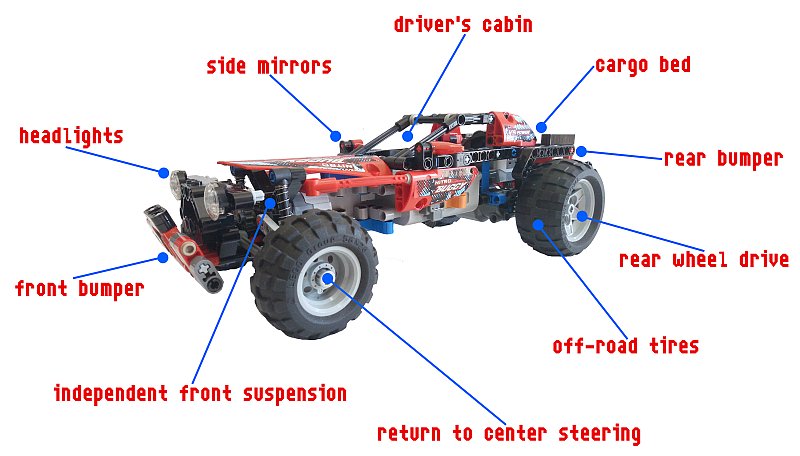 Now, about the vehicle itself: aside from the 5 power functions elements used to motorize and control it, all parts are from the 8048 set, and very few will remain unused. Even if you don't have that set, the parts are very common and present on many other sets, so you probably can easily build this one. It's a pickup truck kind of vehicle. It has independent front suspension; return-to-center steering using one servo motor; one l-motor powers the two rear wheels; features some details like a front and rear bumpers, headlights, side mirrors, driver cabin, and a cargo bed (non-functional, as i didn't have enough parts left). It's longer than the original model and has great ground clearance. Overall, i'm happy with the final result.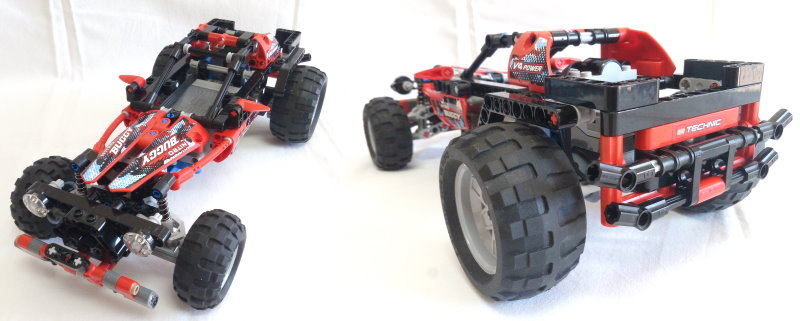 One thing i want to mention, as i did it on purpose, is the fact that i made it very easy to change the gears that connect the l-motor to the rear wheels, you just need to take out the rear left wheel and a bush, and you can easily swap gears and change the gear ratio if you want. I did this because a 1:1 ratio is better to play inside home, but if you go outside, maybe you want to decrease top speed and get more torque, so a 1.667:1 ratio using gears available on the set is recommended. See the picture below for reference. The video at the end of the page also has segments with the two gear combinations.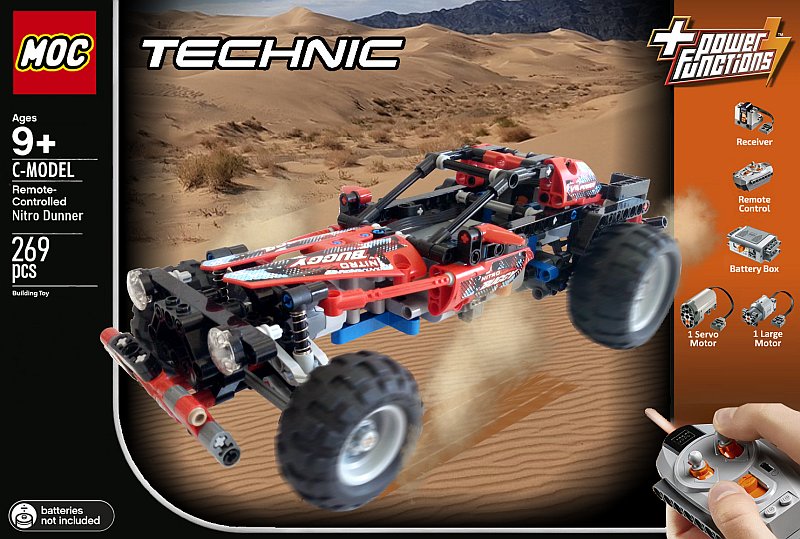 NO PHYSICAL BRICKS, ONLY DOWNLOADABLE CONTENT
With the purchase of this object you only purchase downloadable PDF instructions and
Parts List