Description
Madame Malkins & Potage's Cauldron Shop
This is an expansion module for the new 2020 Diagon Alley Set (75978), it has the same connection points and would be a great addition to the row of shops in the set!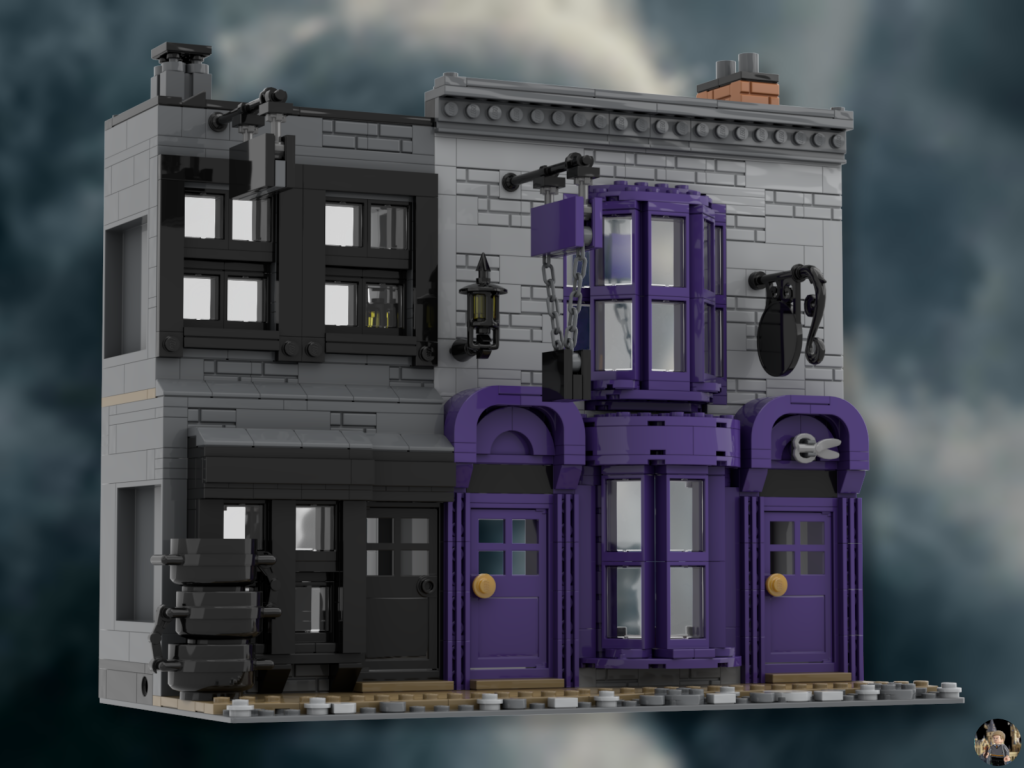 It's designed in the same style as the newely released Diagon Alley to blend in perfectly with the set!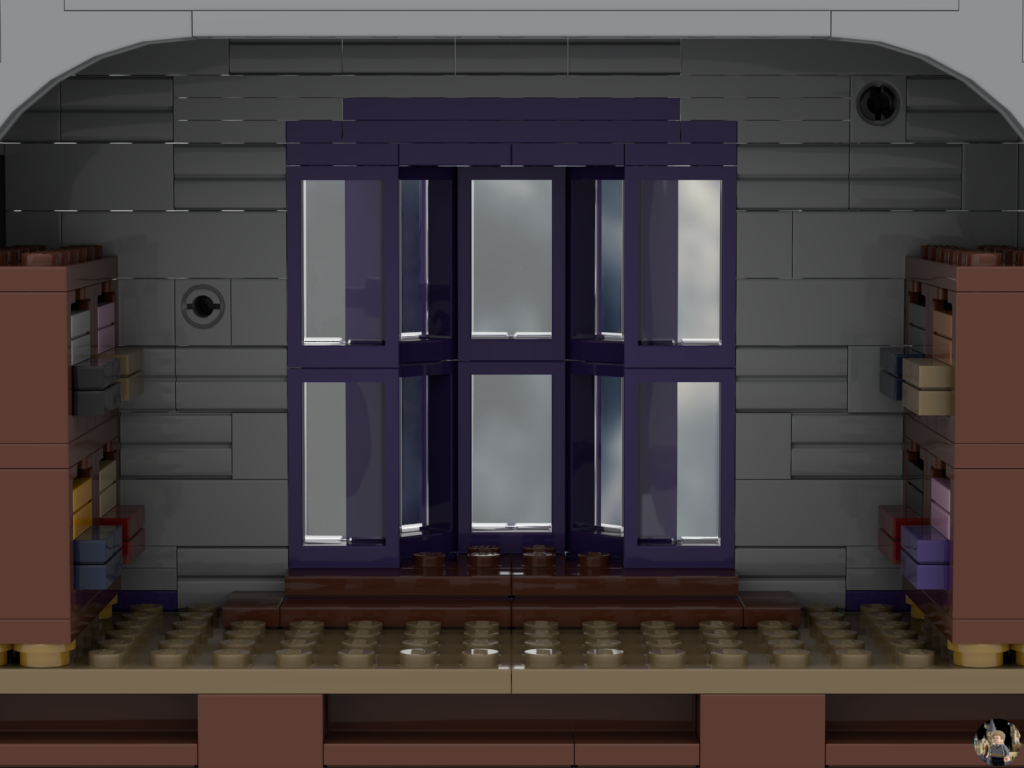 You can fit two minfigures into the extended shop windows of Madame Malkins!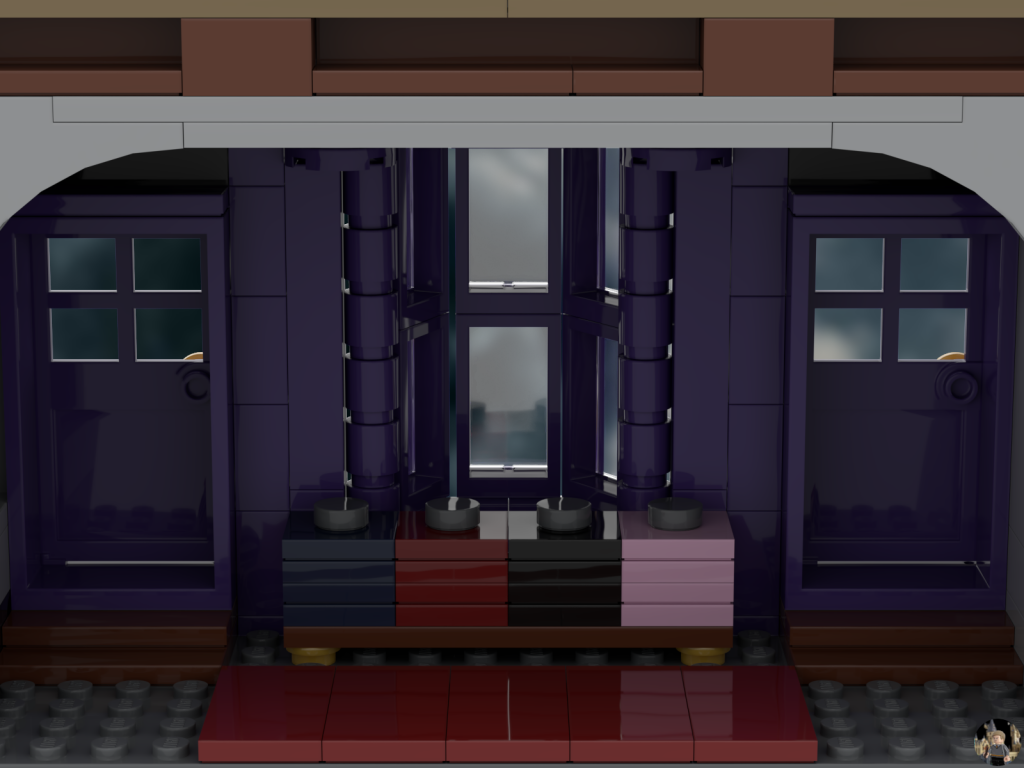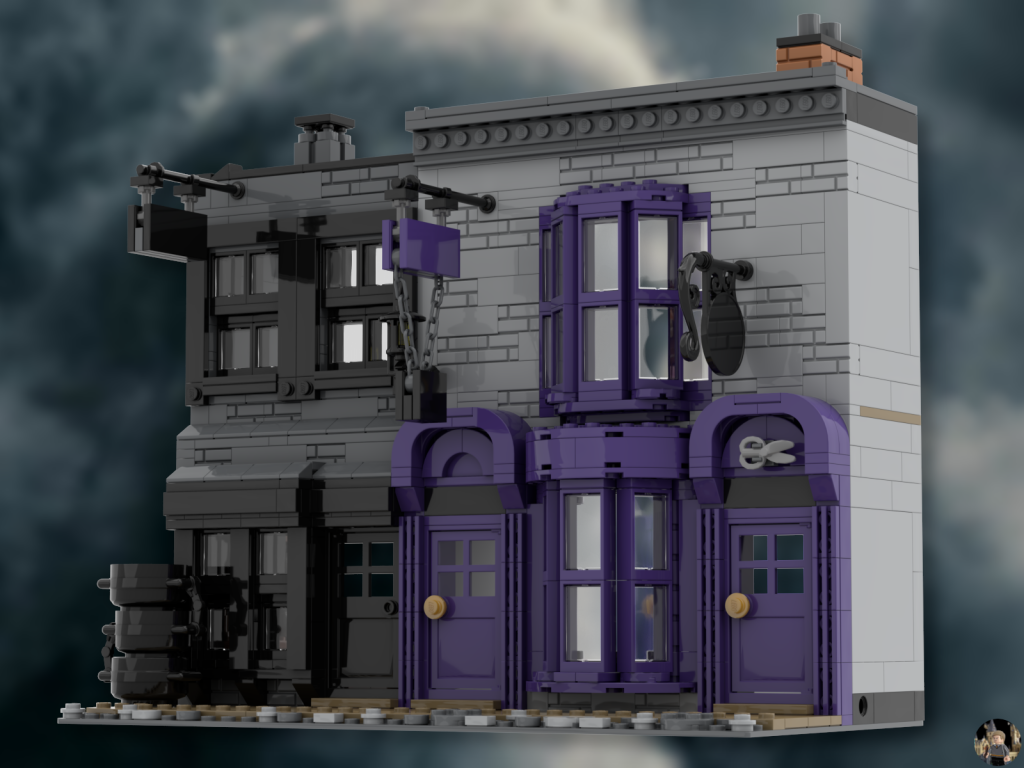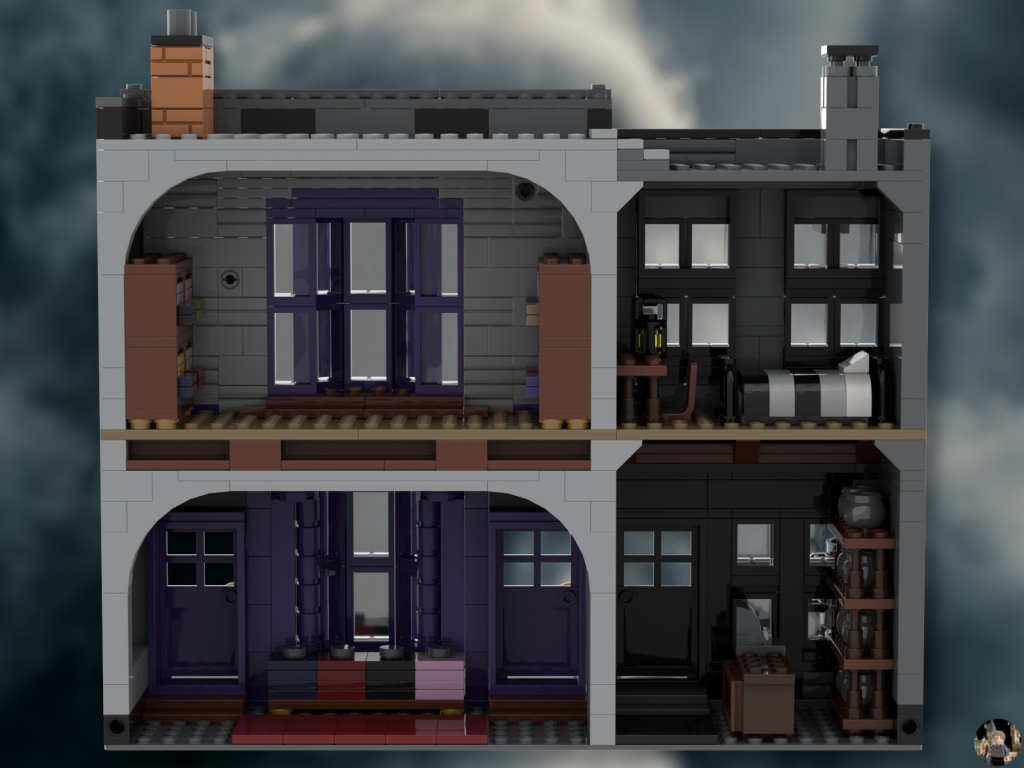 The 4 rooms included are two salesrooms in Madame Malkins, one salesroom in Potage's Cauldron Shop and the bedroom of the owner!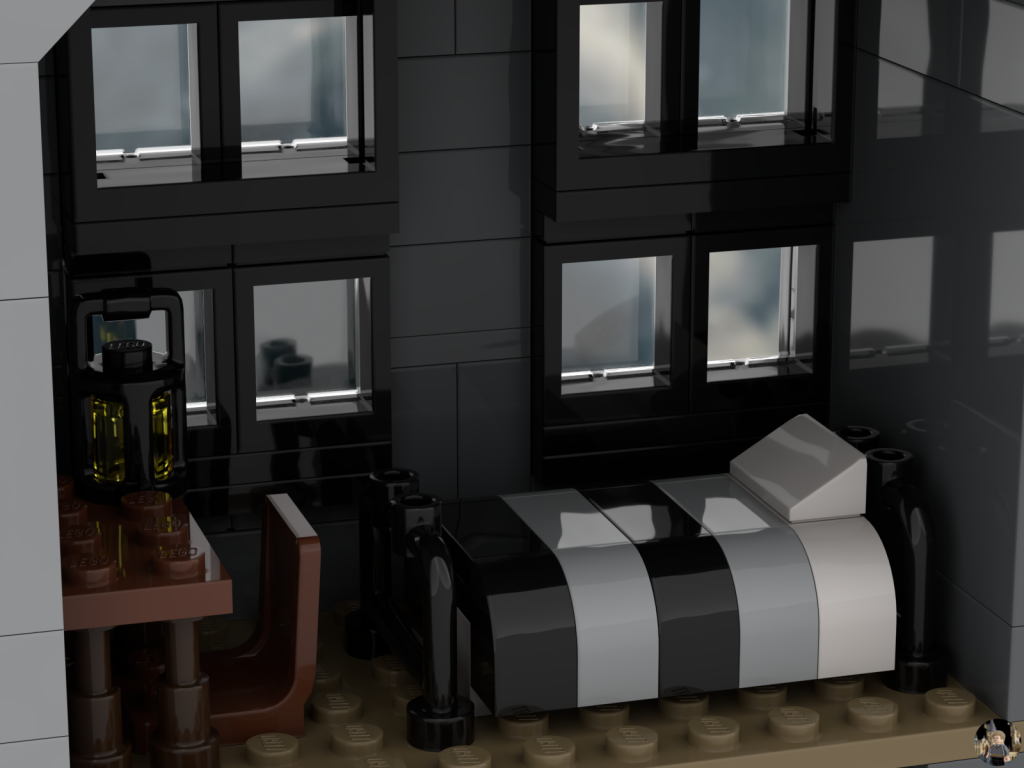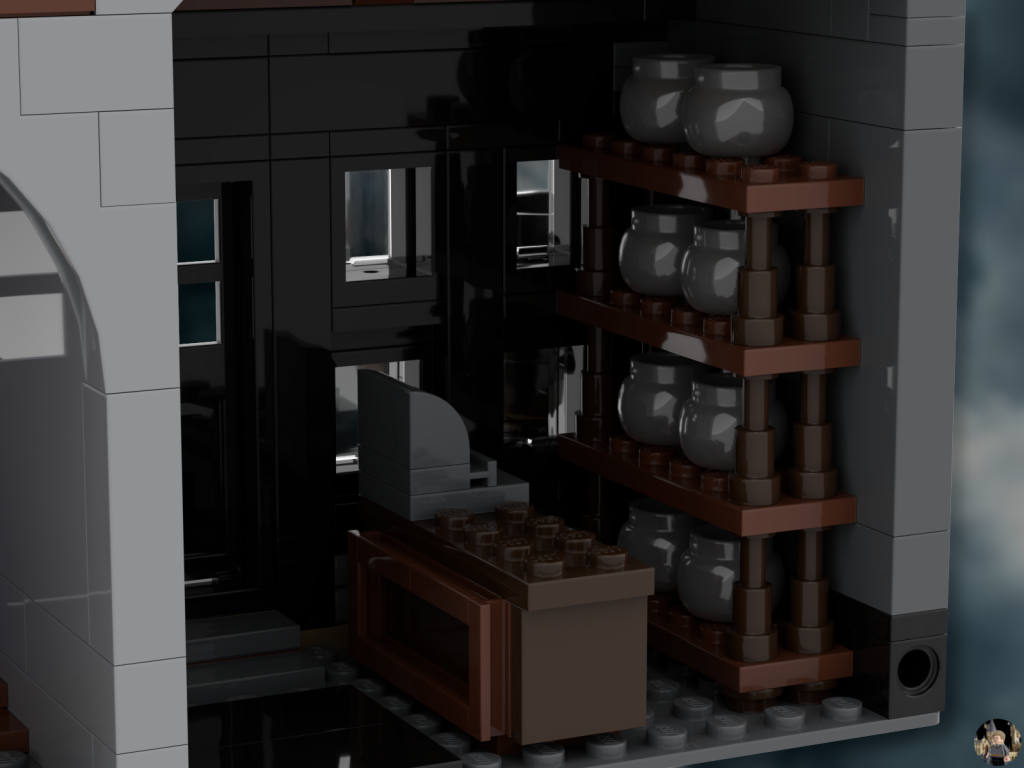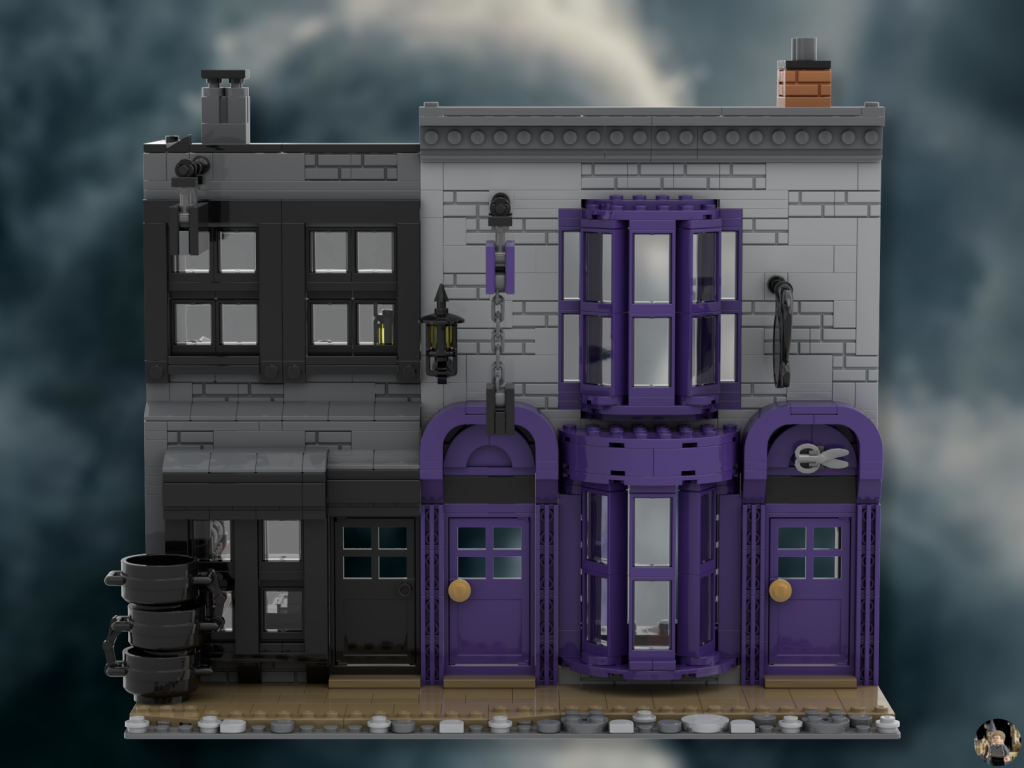 Notes:
I would recommend to buy (if you don't have her already) Hermione in her Yule Ball dress  to display the dress in the upper sales window (that would be the most accurate to the  actual movies).
Total parts: 931
Measures: 32×16 studs
                       25.5×12.8 cm
                        9.8×5 inches
Warning:
This design is "inspired by" , but in this brick form it's the intellectual property of JL.Bricks.
Any resale of these items, without express permission from JL.Bricks is not admissible. There is no possibility of a refund. Exclusion of warranty.
Words/notions written in italics aren't the intellectual property of JL.Bricks.