Description
Rebuild your LEGO Technic set 42109 into a "Le Mans Prototype"!
This is one of the best MOCs you'll find for your Top Gear Rally Car set, featuring organic shapes, details that even the original model doesn't have (like an actual driver cockpit), and extremely good RC performance!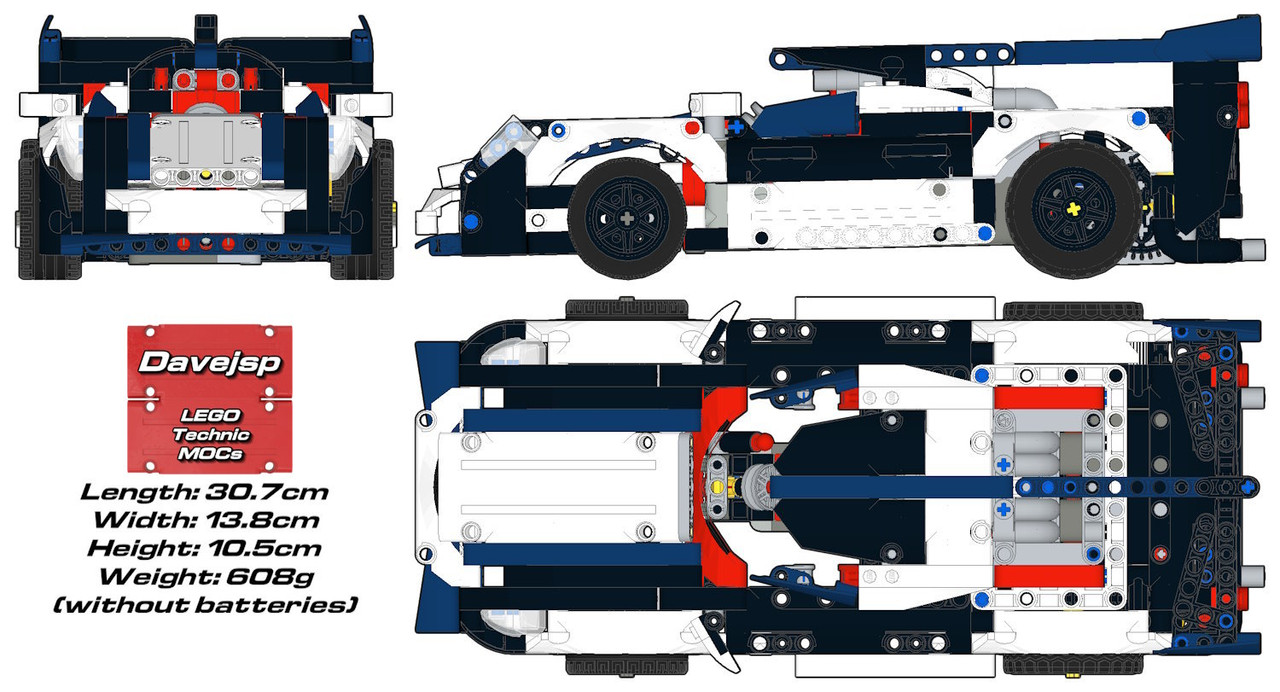 Functions:
– Remote-controlled drive and steering.
Worth mentioning aspects:
– It's RWD with a gear ratio of 1:3
– The batteries can be easily swapped from below, with no obstructions.
– Needs a custom profile from the Powered Up app to be controlled. Detailed steps are provided within the MOC building instructions for this as well.
– The hood can be opened