Description
Pirates are a great threat to the imperial fleet. They even have their base in the Barracuda Bay, they say. In order to fight the threat, a network of forts and smaller fortifications was created to protect trade routes.

One of such facilities is "Imperial Cannon Cove". Imperial soldiers' cannon station. Strongly fortified combat position. Shooting holes oriented to the 3 sides of the world. In the absence of danger, they can be closed. The building is part of a larger fortification complex.

The project contains 841 elements.
Interior: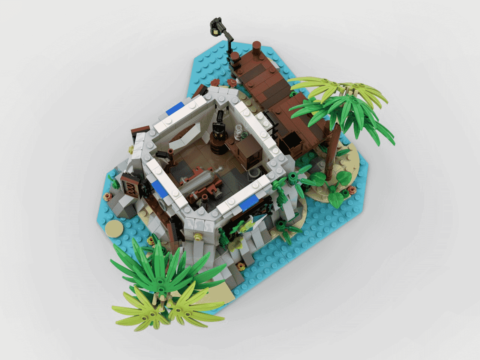 The building can be connected with Imperial Fortified Outpost: