Description
Using the recently released LEGO® Hydra Stomper set, you can now build a more scale and function accurate build of the Stomper        .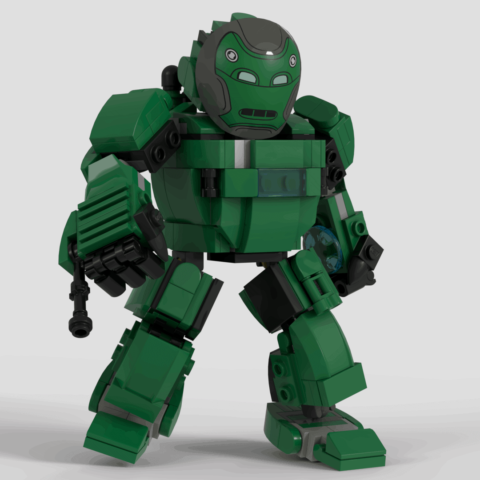 Articulation includes: shoulder and elbow pivot, head can lift up and down, side to side and tilt left and right; thigh knee and ankle pivot is also available along with the toes to balance the build, each finger can also be moved to open the hands.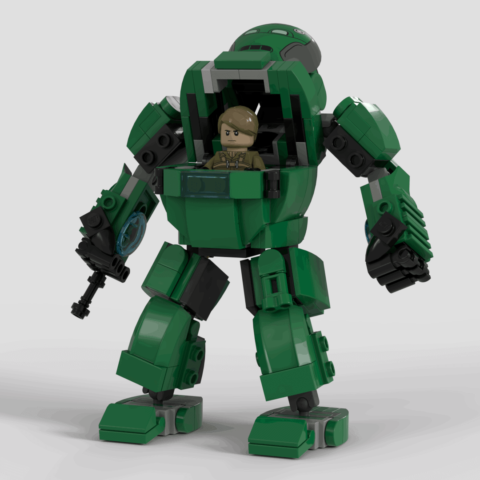 The main feature of the build is that the Hydra Stomper can open to reveal its pilot as seen in the show. As long as the head is lifted slightly, the entire upper torso can lift up accurately without any collision with the minifigure inside.                                                                                                                                                                                                                    The cockpit was built to accommodate a smaller minifigure, any normal minifigure may not fit.                                                                                                                                             There is also a control panel included inside which will require the minifigure's arms to be elevated slightly, but all of this will happen when simply pushing the figure in there.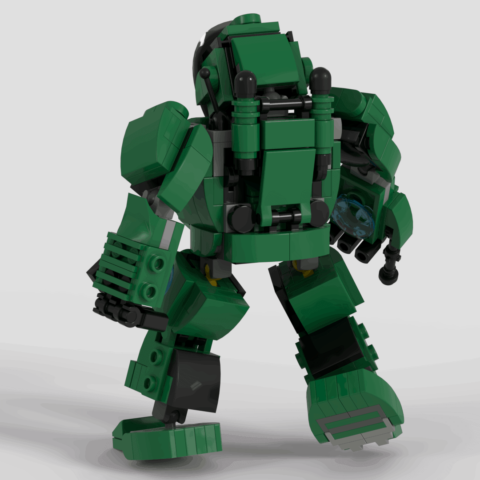 The back of the Stomper is also as detailed as the rest of the build.                                                                                                                                                                                                The canisters on the back have been made slightly smaller to allow the upper torso to be hinged backwards.   the flag piece can also be moved down to also allow the upper torso to hinge and act as a stopper when hinged down.
The part count is 269 pieces.
Included in this purchase are: PDF building instructions- PDF parts list- along with the Stud.io file so that ordering the pieces is much simpler, the build is also readily assembled for reference.
-Notice-This purchase will not come with the pieces and the instructions do not include the printed headpiece, rather the plain version due to how recent the set is.