Description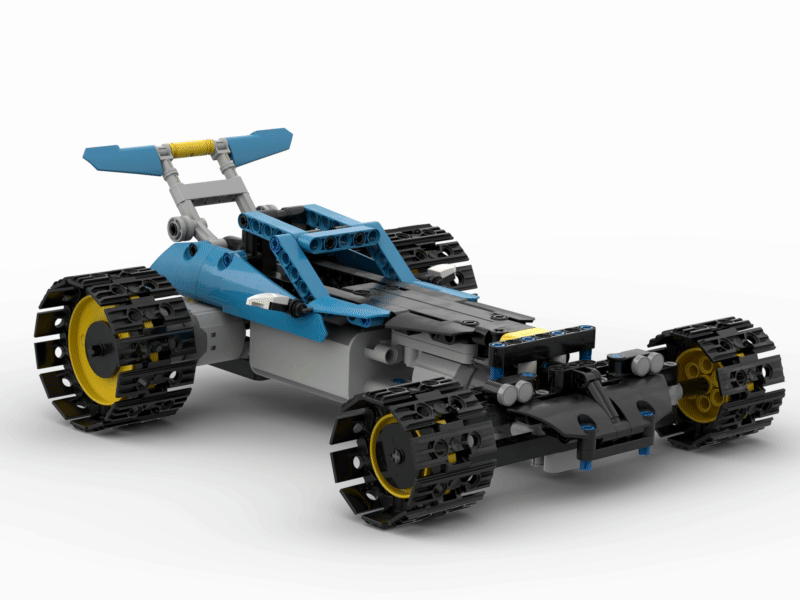 Hello everyone and welcome to my C-Model. It's amazing how versatile the 42095 set can be. I call this MOC "Dirt Devil" because it was meant to run on dirt roads and has an agressive look.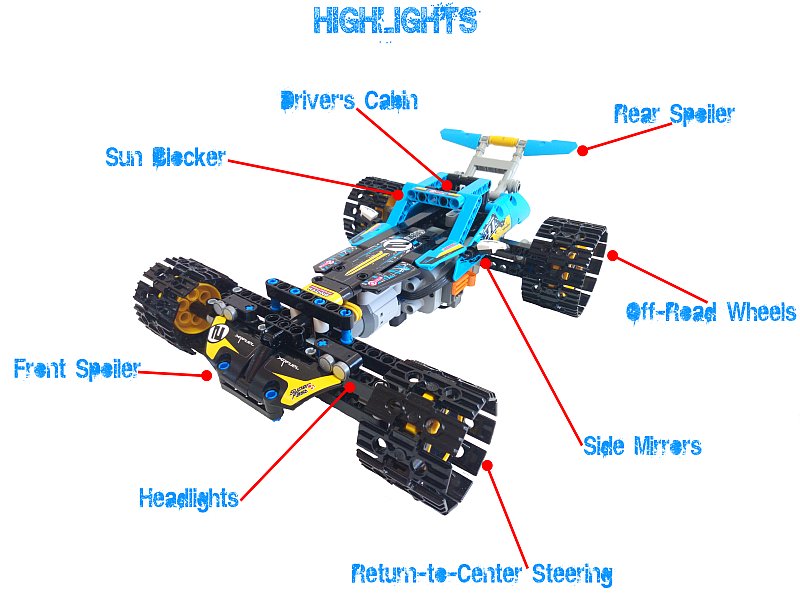 Now let's talk about the vehicle itself. It is 25 studs wide, 35 studs long and 14 studs tall. One of the l-motors available on the set is dedicated to steering, which has return to center functionality by using a common rubber band. There is no need to specify a size for the rubber band because it can be twisted as needed, it just needs to have enough strength to push the steering mechansim back to its center position, you can test this as you build it.
Another l-motor is directly powering one of the rear wheels, so this is a 1RWD vehicle. I usually go with this approach because this set lacks parts to build a decent transmission mechanism, so, to power the two rear wheels, i would need to spend too many parts and wouldn't have enough left to model the car.
Another issue with this set is that it is a tracked vehicle, so there are no rubber tires, which means the wheels on this car are useless on smooth surfaces. It runs fine on rough terrain though. Anyway, there are several fixes for this issue. Since you're getting a rubber band for the steering, you might as well get some more and hack them into the tracked wheels; or you can add rubber studs on the wheels if you have them; or simply swap the tracked wheels for any other rubber tires if you have some spare ones, this is hands down the best and quickest solution.




NO PHYSICAL BRICKS, ONLY DOWNLOADABLE CONTENT
With the purchase of this object you only purchase downloadable PDF instructions and
Parts List