Description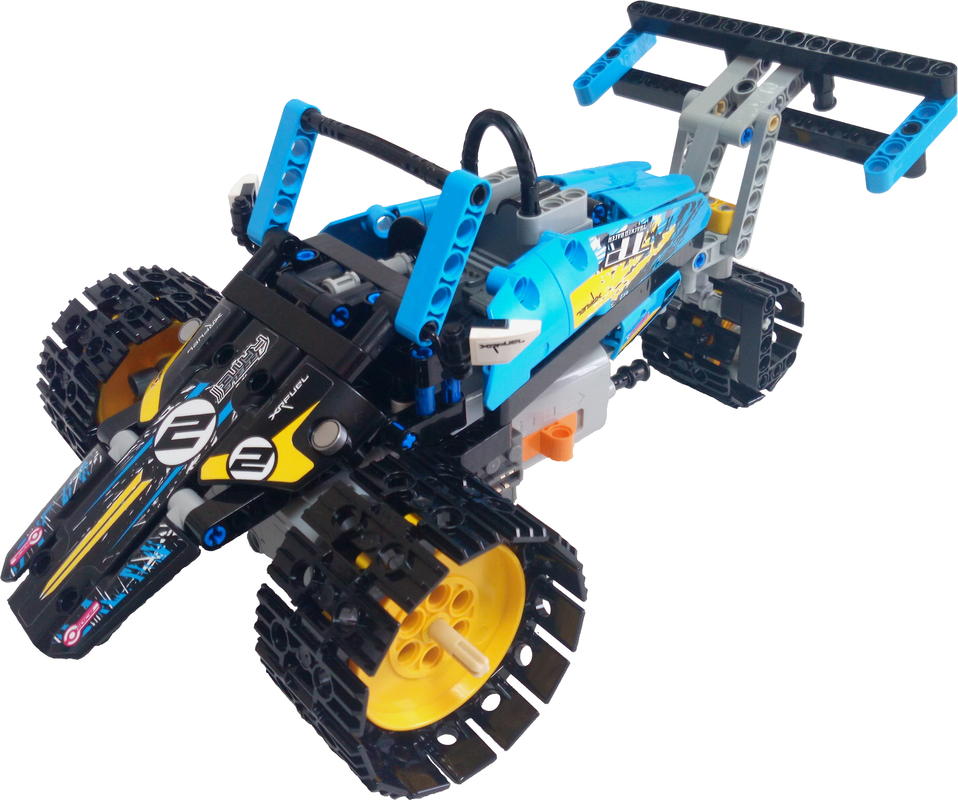 Welcome to another alternative model of the LEGO set  42095. It's surprising the flexibility this set has, which allows the creation of very different models.
This is a three-wheeled beach race buggy, powered by the two l-motors available on the set, each one drives one of the front wheels, allowing the vehicle to go forward, backwards, turn left or right, and do 360º spins; talented drivers can also do drifts.
The design is simple and aerodynamic, it has adjustable windshield and rear spoiler; side doors that  can be opened as well as the small trunk behing the driver's seat. Other small features include a non-functional steering wheel, side mirrors, engine exhaust and small headlights.
The cockpit serves as cable management for a clean look and the battery pack is very accessible if you need to quickly change batteries; the IR receiver is disguised as the driver's seat.
The fun factor of this buggy is high and obviously tied to its uncommon three wheels configuration which will require some level of skill to drive.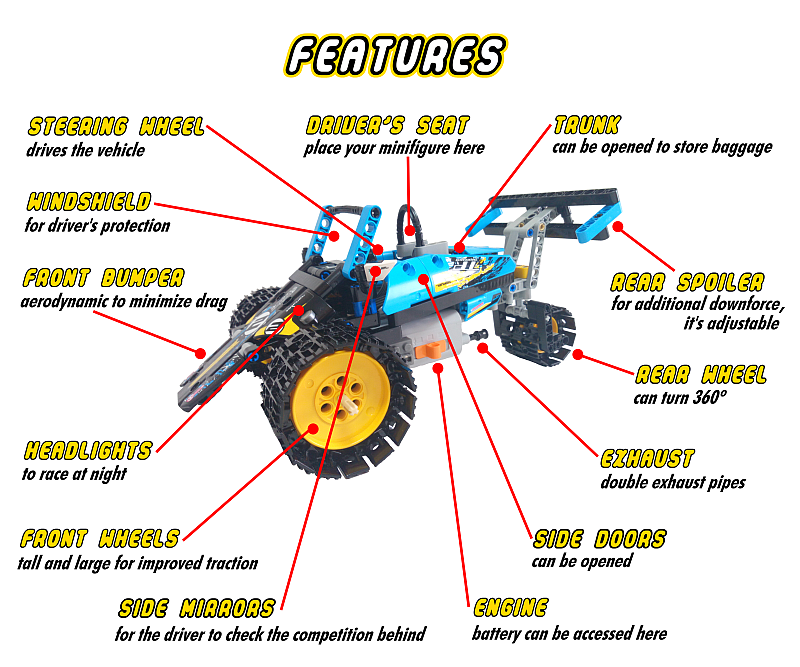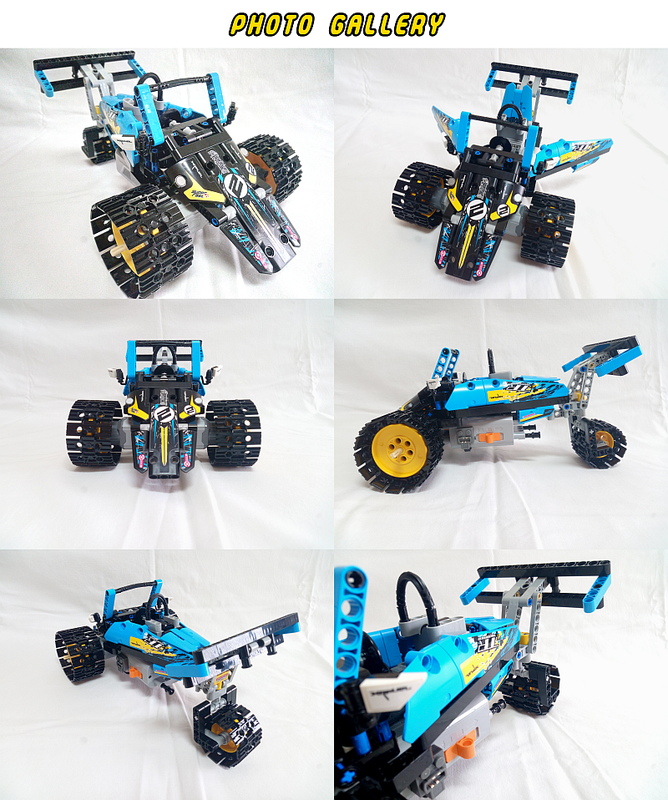 NO PHYSICAL BRICKS, ONLY DOWNLOADABLE CONTENT
With the purchase of this object you only purchase downloadable PDF instructions and
Parts List