Description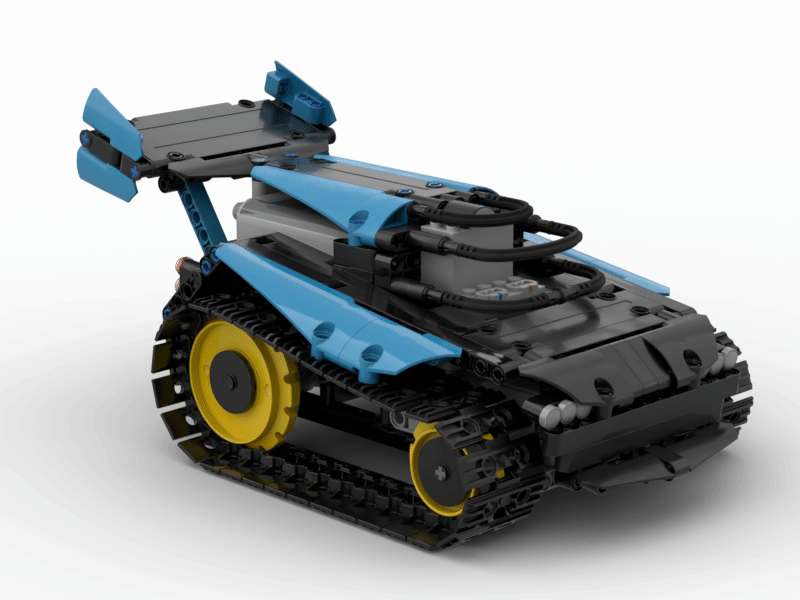 Welcome and thank you for checking out my MOC, i really appreciate it.
As the name implies, this MOC features a "subtractor mechanism". If you don't know what it is, a quick search online will answser your questions, show various versions and what it is used for, but in a nutshell, it allows tracked vehicles to take on curves very smoothly and be remote controlled the same way as any regular RC car: one lever to go forward/backward, and another to steer (check the picture below for reference).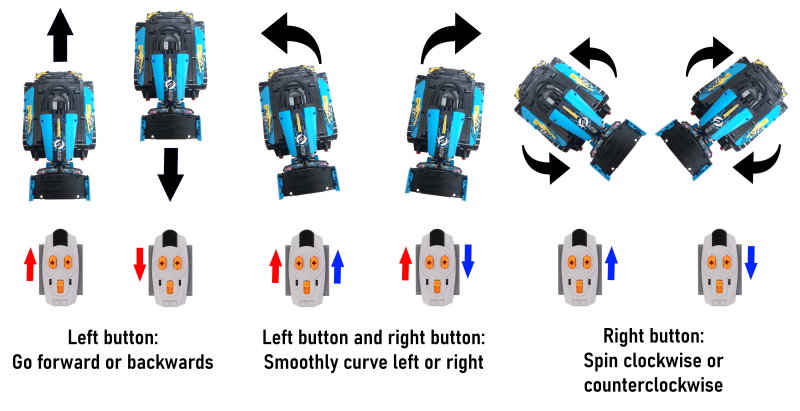 I decided to do this MOC because there are plenty of subtractor mechanism examples and variations on the internet, but not many MOCs actually taking advantage of it, so here's my contribution. I developed my own subtractor mechanism version for this MOC.
The set 42095 was the main source for parts, so you're up to a good start if you have it, only needing additional liftarms, gears and some miscelanious pieces.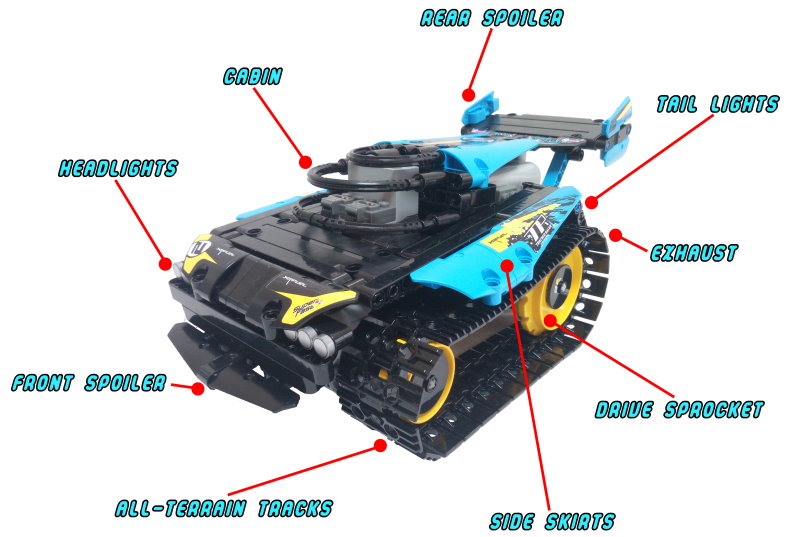 Since this MOC is intended to be a racer, i wanted it to be as fast as possible, but the subtractor mechanism requires so many gears to function, that it generates a lot of friction; the MOC itself is also somewhat heavy for its compact size (760g) despite several design optimizations. Keep in mind it's only one l-motor pushing the vehicle as the second l-motor is dedicated to steering (unlike conventional tracked vehicles in which both motors push the vehicle). This means i had to reduce the motor to wheels gear ratio (which is 1,667:1) to give it some extra torque.
I don't consider it to be slow (check the video below to get a better idea), but would love to see someone powering it with a buwizz on ludicrous mode as i don't have one.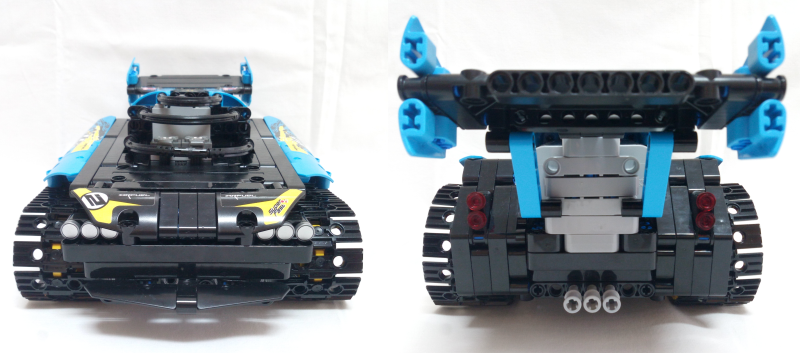 This MOC was interesting to develop, hope you like it and have some fun with it.
NO PHYSICAL BRICKS, ONLY DOWNLOADABLE CONTENT
With the purchase of this object you only purchase downloadable PDF instructions and
Parts List