The newest addition to the LEGO Muppets line is the 71033 set which includes amazing minifigures of all your favorite characters.
The set contains Kermit, Miss Piggy, Fozzie Bear, Gonzo, Animal etc. Each character is intricately detailed and comes with their own accessories. You can also swap out the head and hands of each minifigures to create even more possibilities.
The LEGO® Muppets 71033 minifigure set is a great addition to any LEGO® collection and makes an excellent gift for any Muppets fan. Let's take a quick look and see why is the 71033 set so special.
Each Minifigures Character has Their Own Personality and Style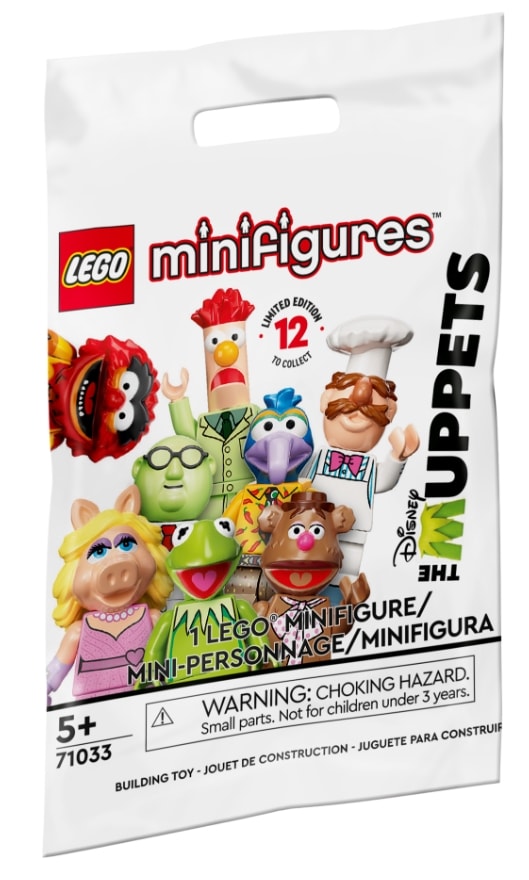 The first thing you'll notice about the 71033 set is the amazing attention to detail that went into each character. From Kermit's signature green suit to Gonzo's blue nose, each minifigures is designed to look just like their on-screen counterpart.
Each minifigures also comes with their own unique accessories. Kermit comes with a microphone, Miss Piggy has her pearl necklace, Fozzie Bear has his Banjo, Gonzo has his camera and oh the Fozzie bear, he is just amazing.
The Minifigures in the 71033 set are all extremely detailed. Each character has its own unique facial features and accessories. There are numerous possibilities for customizing the pieces from this set.
What Makes The LEGO® Muppets Minifigures 71033 Look Amazing
As already mentioned the main thing that makes the Muppets minifigures 71033 so special is the details of each character. There are a total of 12 characters included in the 71033 including each one fully customizable.
Let's take a closer look at each character and see what makes them so unique.
1. Kermit the Frog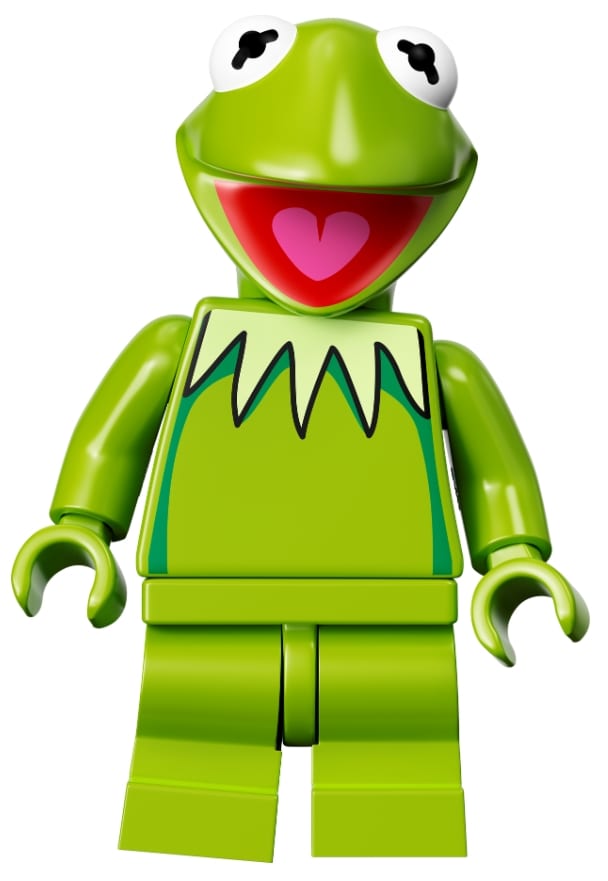 Let's take a look at Kermit the frog first. This character comes with an entirely new piece not only for the head but also for the banjo that features a nice printing on it.
Furthermore, Kermit can hold his banjo instrument either from the neck or from the little peg that is attached to the back of the instrument. In addition to this, there is another cool accessor i.e. the rainbow
2. Miss Piggy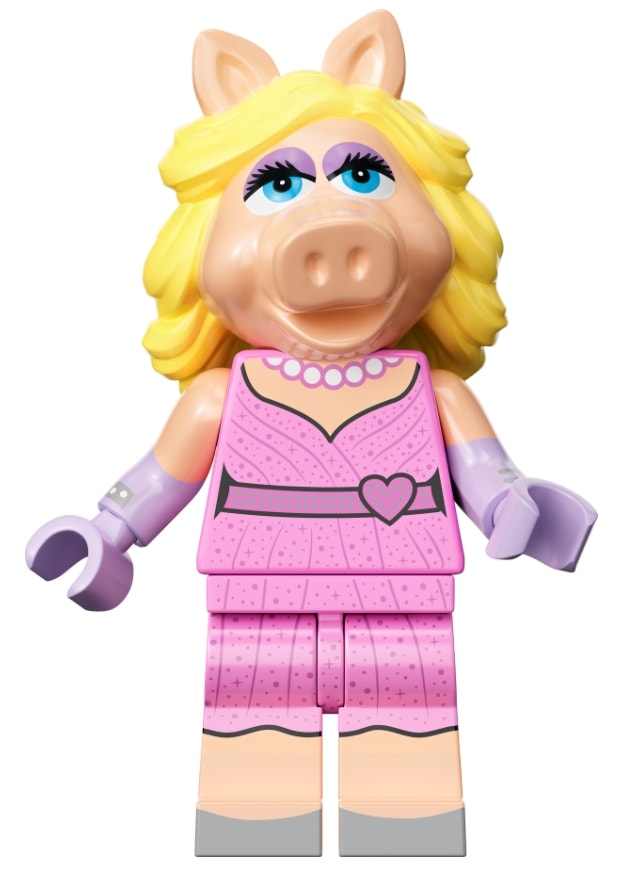 Miss Piggy is one of the most popular Muppets and she comes with her signature pink/purple color dress and pearl necklace. She also has a poster or we can say a painting of herself as an additional accessories.
The best thing that most people like about the Miss piggy is the texture of her hair. It looks super fantastic with so many beautifully looking curls that are captured so delicately.
3. Fozzie Bear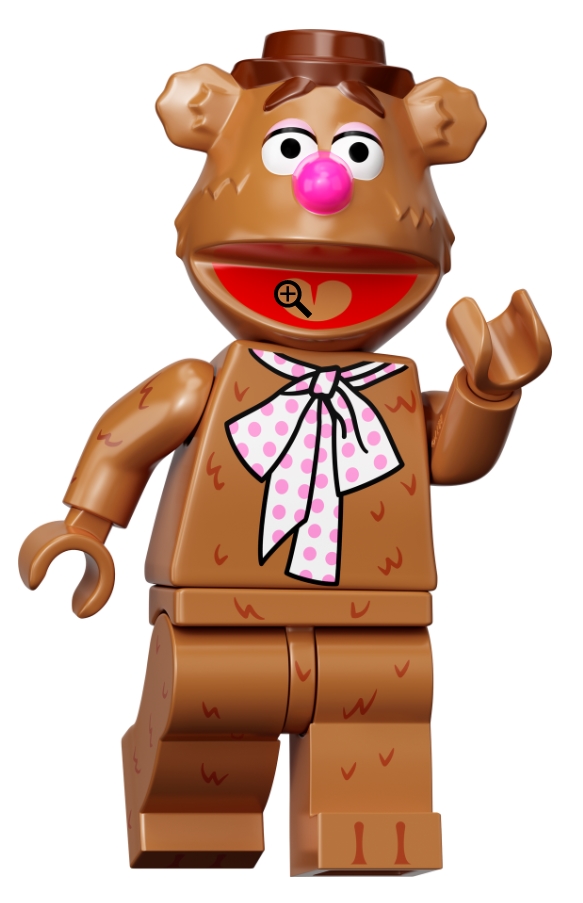 Fozzie Bear is a hilarious character who always makes everyone laugh. He holds a cool microphone along with a bunny that gives him a funny but cool look.
The most noticeable thing about the Fozzie bear is his large head that makes him look really cute.
Moreover, speaking of the overall printing quality, it is much better as compared to other LEGO® sets.
4. Gonzo The Great
Gonzo is a character who is always up for an adventure. He is wearing a chilly pepper shirt in this set which gives him a splendid look.
The printing quality of his shirt, as well as the overall character, is fantastic, emphasizing every element. Gonzo the great comes with a very cool accessory which is his chicken (Camilla).
5. Animal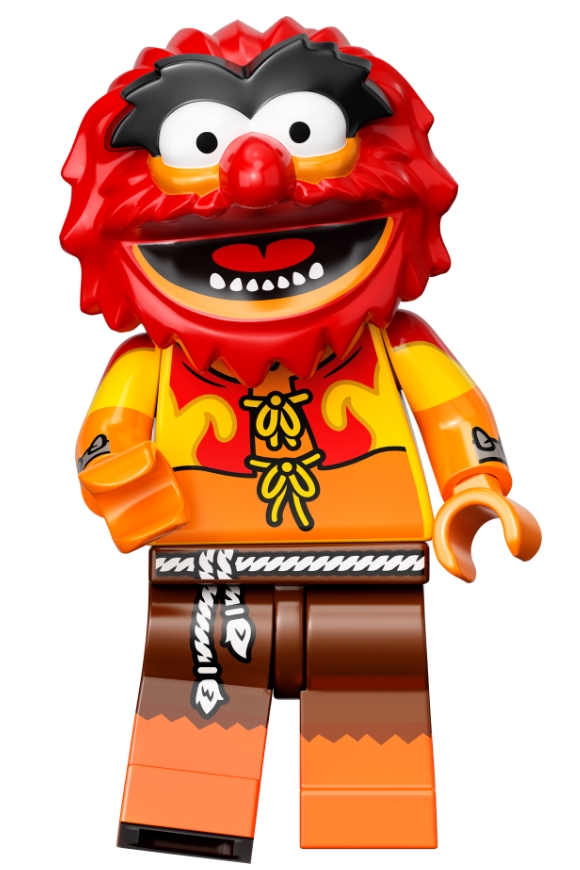 The animal is the drummer for the Muppets band. He comes with his signature red collar and cymbals. The Animal is the one with the most elaborate accessories so far, making the Muppets Minifigures 71033 look amazing.
The drum set features a 2×2 exclusive print at the front along with a cool dish piece. The outfit of the Animal is also very good with a printed shirt that looks very realistic.
6. Janice
Janice is the third humanoid character in the Muppets Minifigures. Although it doesn't come with rest of electric mayhem but it still looks great.
Apart from that the only thing that some people may not like is the wrong guitar that comes as an accessory with Janice. However, it isn't a very big issue though, especially when you look the extra ordinary detailing of the character itself.
7. Rowlf the Dog
Rowlf is a funny and lovable character who is always there to make everyone laugh. He comes with a music sheet for the musician. As for the other accessory, he comes with a Beethoven bus that rests at his piano.
Speaking of the body color and the overall printing, it is amazing. Just like the other Muppets minifigures has absolutely stunning molded fur with fantastic detailing.
8. Swedish Chef
The Muppets Minifigures wouldn't be complete without the Swedish chef. Even though it is a humanoid character but it as such a beautiful detailing. The molded head is something that makes it stand out from other LEGO® figures.
It has pretty clear hair, a perfect human head and a big old nose that gives him a funny look. The Swedish Chef also has some very cool printing on his shirt and apron which makes him look like a real chef.
9. Beaker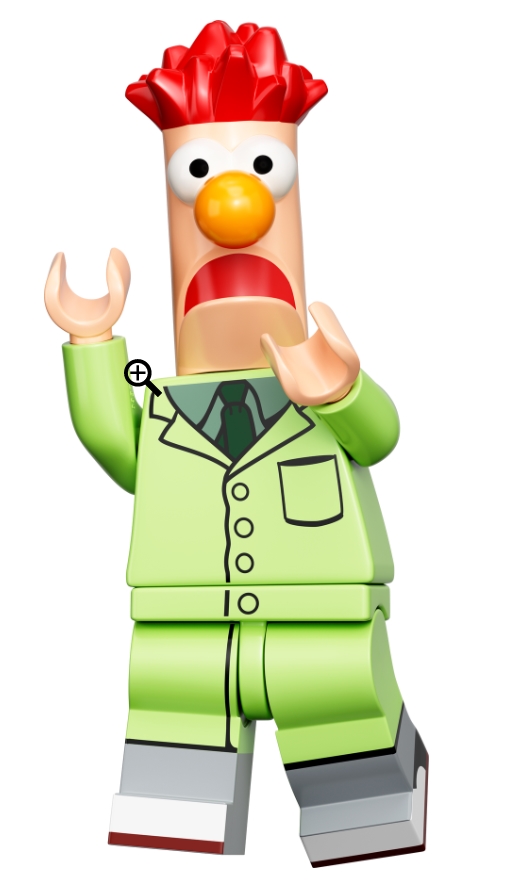 Beaker is another humanoid character that has a hilarious headpiece. In my opinion Beaker is one of the funniest character in the Muppets Minifigures 71033. The perfect open mouth look expression even makes it more interesting.
Apart from that the coloring of the whole character is pretty spot on. Beaker comes with a big walking talkie which he holds in his hands.
10. Dr. Bunsen Honeydew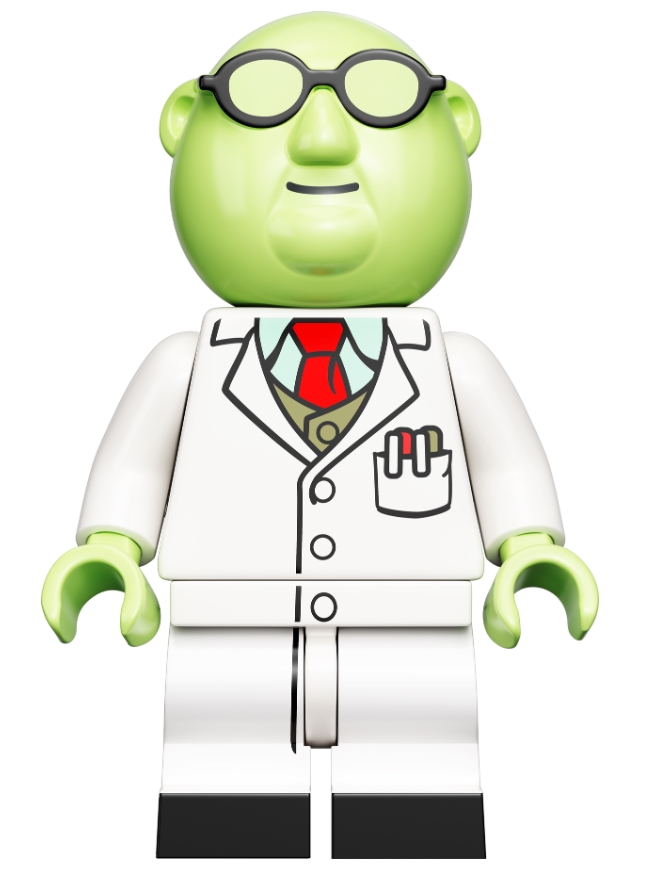 Dr. Bunsen Honeydew comes with a great mid legs design. Moreover, the torso printing is surprisingly amazing as well that can be used outside of the Muppets setting.
Dr. Bunsen, being a scientist, comes with a volume flask as his accessory piece. It features a pick base at the bottom that allows the character to hold the flask in both hands without any issue.
11. Statler
Statler holds a nice and big white accessory piece that has zzz printing on it which looks so funny. Besides that he also holds a tea cup and a saucer that features a fantastic design.
The best thing about this is that both the tea cup and the saucer can be separated. Statler also comes with mid legs that has shoes printed on which completes his brown and dashing suit.
12. Waldorf
Waldorf's molded head is something so hilarious that will make your laugh all the time. Moreover, you will like the chin design on this character as well. He comes with a tuxedo suit (which is new for Minifigures) that has fantastic prints on it.
Apart from that, Waldorf comes with a very cool and different accessory that most people may not figure out at the beginning. However, it is basically a laptop that he holds in his hands.
Using the Feel Guide to Get Your LEGO® Muppets
If you are trying to collect all 12 LEGO® Muppets Minifigures then you have two options.
Buy a full set from a reseller
Use the feel method to pick out the right minfigures
Brickfinders have created a really handy guide which will help you know what to feel for when doing this method.
LEGO Muppets Minifigures 71033: An Excellent Choice for Muppets Lovers
The 71033 sets would be an excellent choice for Muppets lovers because it is extremely affordable, the Minifigures are all very detailed, and you can swap out the head and hands of each Minifigures to create even more possibilities.
Besides that the printing quality and the coloring of even the accessories that comes with the characters is noticeably good. Another great thing is that all the Muppets characters have different accessories which makes it even more interesting for Muppets fans.
Conclusion
In conclusion, the new LEGO Muppets Minifigures 71033 look amazing due to the level of detail that has been put into each figure.
The price is also very affordable, and the set would be an excellent choice for Muppets fans who want to collect all the different characters.
Additionally, the set includes a buildable picnic scene which is perfect for setting up a Muppets adventure. The set is easy to build and is great for both play and display.